What are some of the best things to do in Esquel and what day trips should you consider?
The town of Esquel is situated in the northwestern end of the Province of Chubut right at the foot of the Andes Mountain Range, and for a small mountain town, it has a lot to offer!
If you're an active traveller who enjoys nature and the outdoors, you'll like the hiking opportunities the town has to offer.
Plus, Esquel's strategic location makes it a great base to take day trips to nearby places like Los Alerces National Park, the neighbouring Welsh community of Trevelin, the strange rock formations at Piedra Parada and so much more.
In short, Esquel needs to be on your list of places to visit in Patagonia.
You could easily spend a week here and have a different activity for each day of the week, so in this article, we're going to share some of the best things to do in Esquel plus some fun day trips to go on!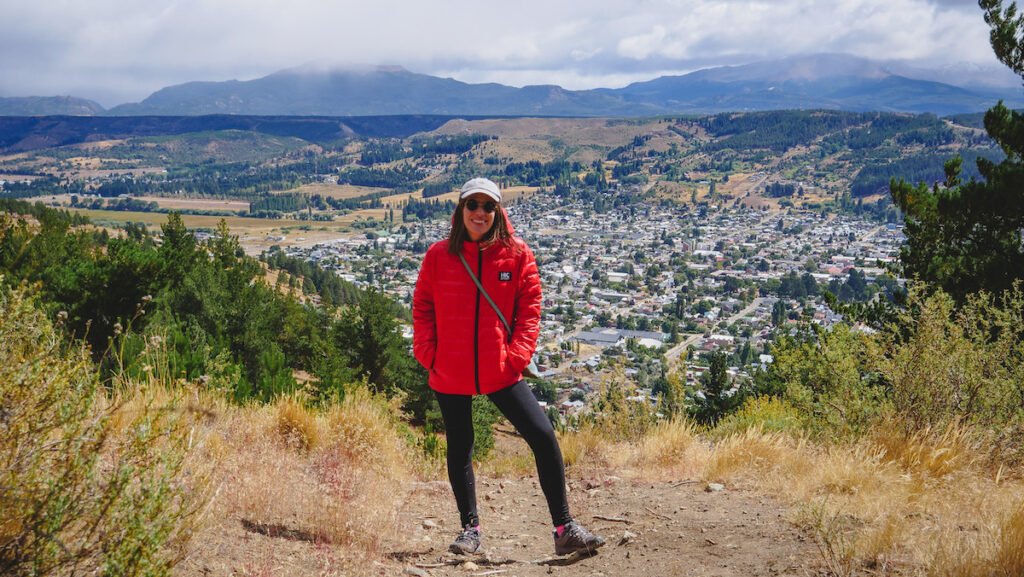 Things to do in Esquel
Wondering what to do in Esquel? We've got you covered with this list of some of the top attractions in town.
Old Patagonian Express
One of the main draws to Esquel is the opportunity to travel aboard the Old Patagonian Express.
Known as La Trochita in Spanish, this historic narrow gauge train dates back to 1935 and it's one of the most iconic train journeys you can go on in all of Argentina.
It was made famous by Paul Theroux's 1979 novel The Old Patagonian Express in which he recounts his travels from his hometown in Massachusetts all the way down to Argentina by train.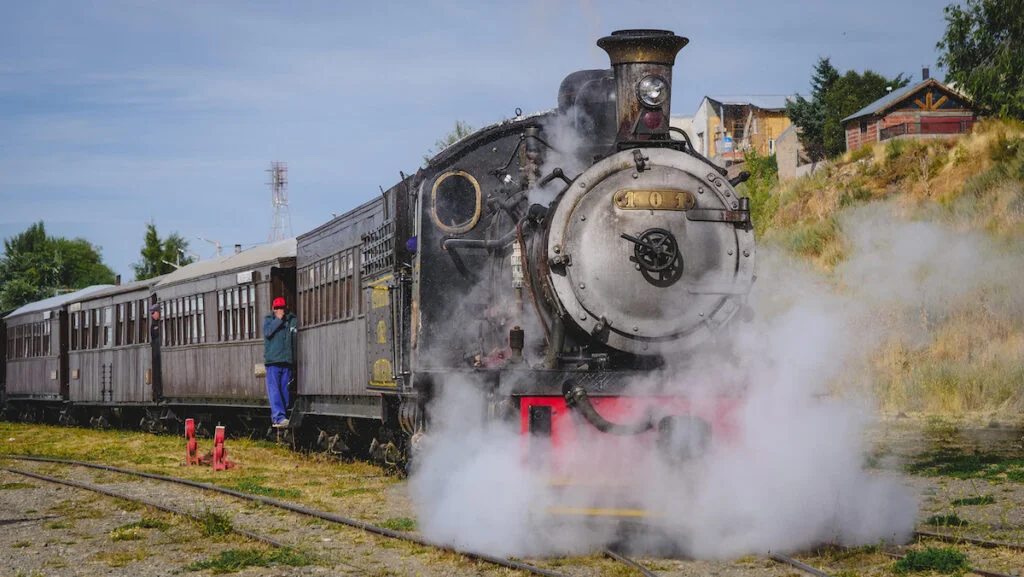 Originally, the Old Patagonian Express stretched out across 402 kilometres, however, today only three shorter segments of the route can be travelled by tourists. The most popular of those segments is the one that runs from Esquel to Nahuel Pan.
The train station is located right in town, so you can just walk over and buy your tickets in person.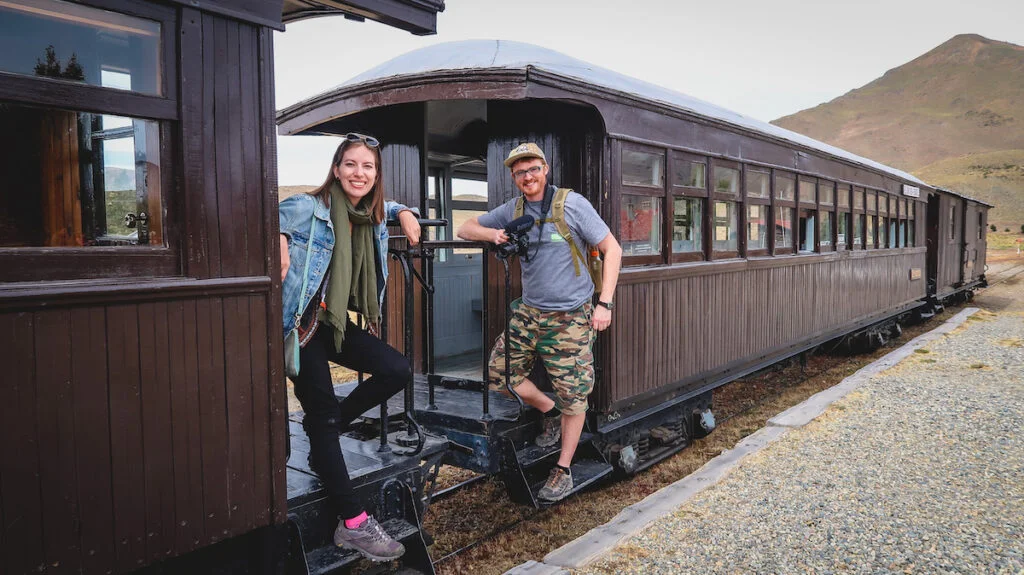 It's a one hour journey to Nahuel Pan, you then get 45 minutes to visit the Museum of Patagonian Culture and browse the artisanal market, and finally it's another hour back to Esquel.
This is a half-day activity and it really is a must-do if you are planning to visit Esquel.
Laguna La Zeta
One of the main attractions in Esquel is Laguna La Zeta, a natural urban reserve in the outskirts of town.
The lagoon gets its name from the Z-shaped trail that zig zags its way up the mountain.
Laguna La Zeta can be reached by car (10 minutes) or on foot (1 hour). Just be aware that it's a steep gravel road that hikers share with vehicles, so be mindful and stay to the side.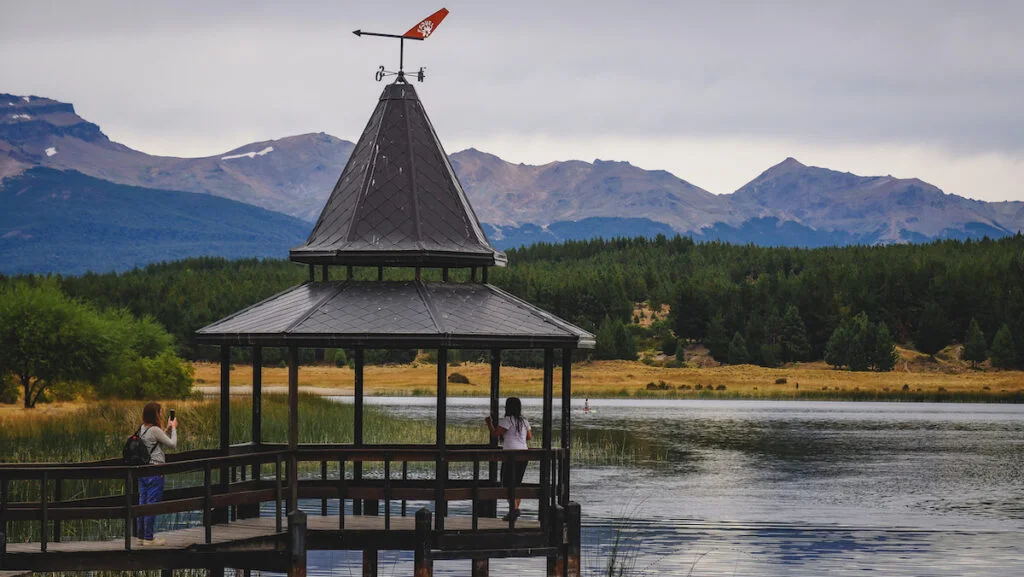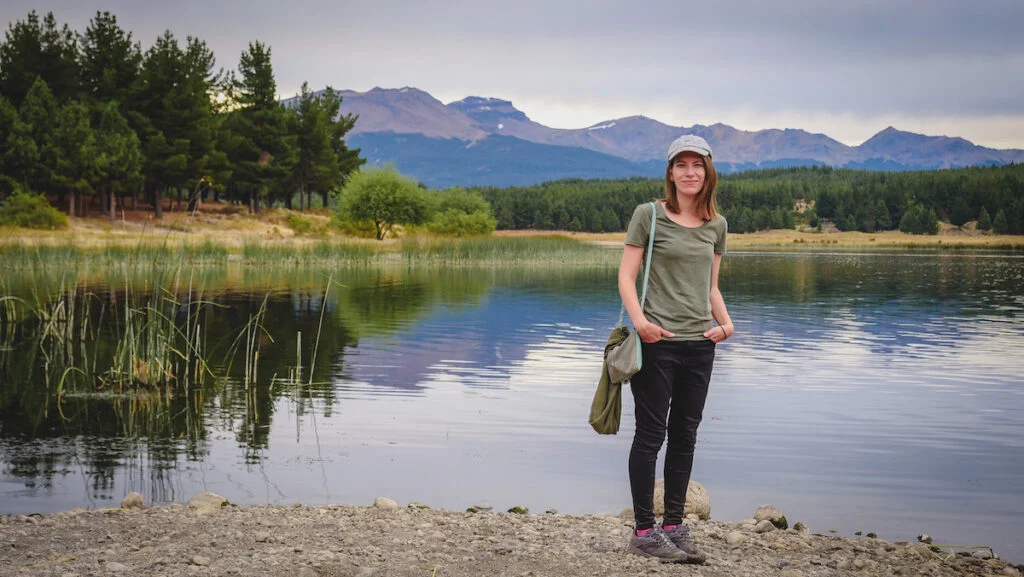 Towards the end of the hike, the trail deviates into the forest for a bit of peace and serenity.
Once you reach Laguna La Zeta you'll notice there are kayak and canoe rentals, as well as horseback riding excursions.
You can also enjoy a swim at the beach, continue on your hike, or stop to enjoy the view from the pavilion. It's even better if you pack a picnic!
Cerro La Cruz
As you can probably tell, hiking is one of the main things to do in Esquel and another trek to add to the list is Cerro La Cruz.
This trail takes about 1.5 hours each way, is medium level difficulty, and reaches a maximum altitude of 1,050 metres.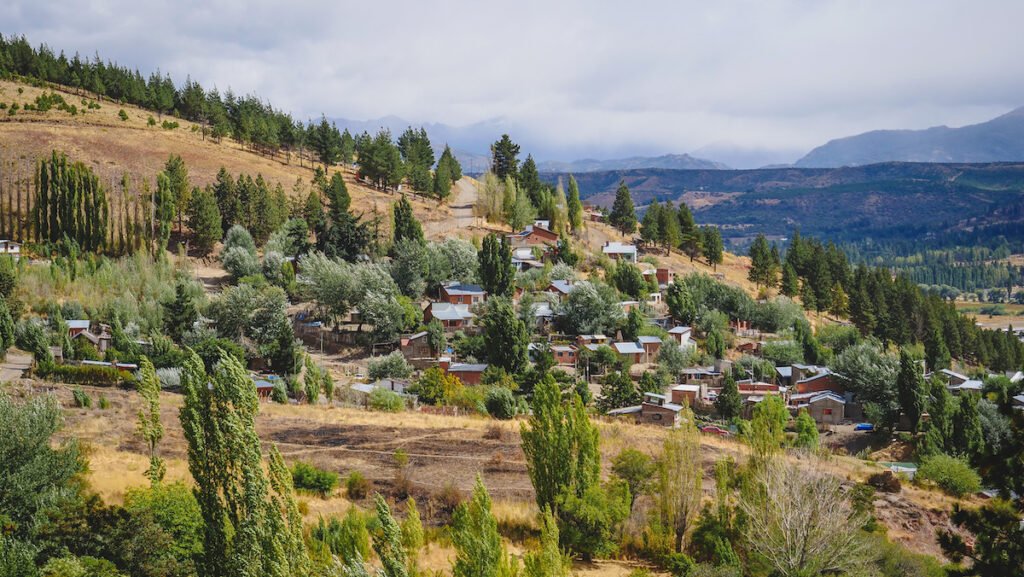 This is a steep hike, but there are lookouts along the way, so you can enjoy some panoramic views of Esquel as you work your way to the top.
There are two main access points to hike Cerro de la Cruz. You can go via Barrio Baden on the east end of town or Barrio Ceferino on the west end.
Day trips from Esquel
Now that we've covered what there is to see and do in Esquel, let's move on to the day trips. And there are a lot to choose from!
Esquel is the gateway to numerous attractions in the Province of Chubut and the surrounding landscapes are pretty epic.
Los Alerces National Park
First up, we have a day trip to Los Alerces National Park. This park is set in the Andes Mountains of northern Patagonia and its western boundary coincides with the Chilean border.
The park consists of Valdivian forest and is home to hanging glaciers, snowcapped mountains, alpine meadows, and lakes and rivers that shift from turquoise to emerald.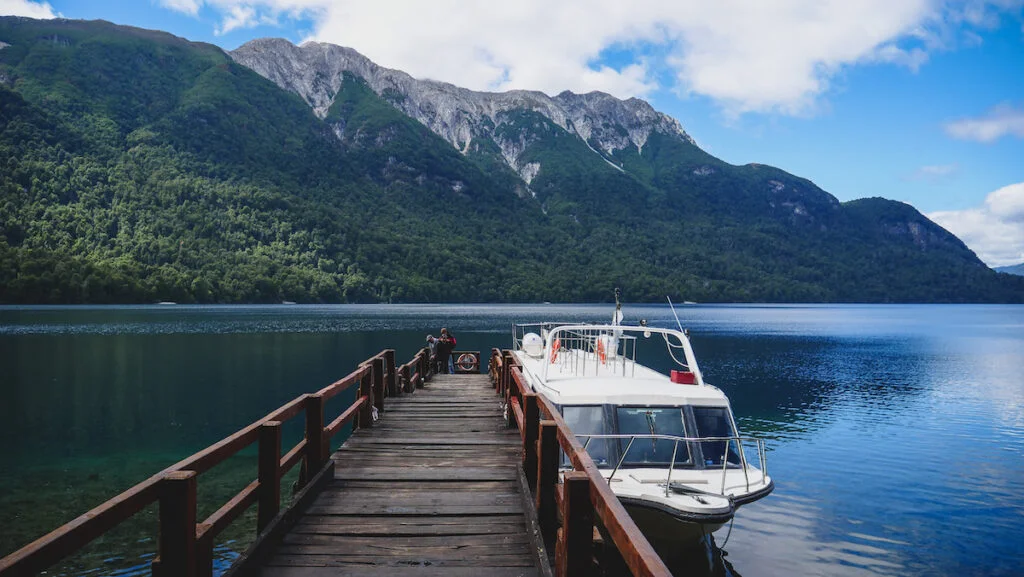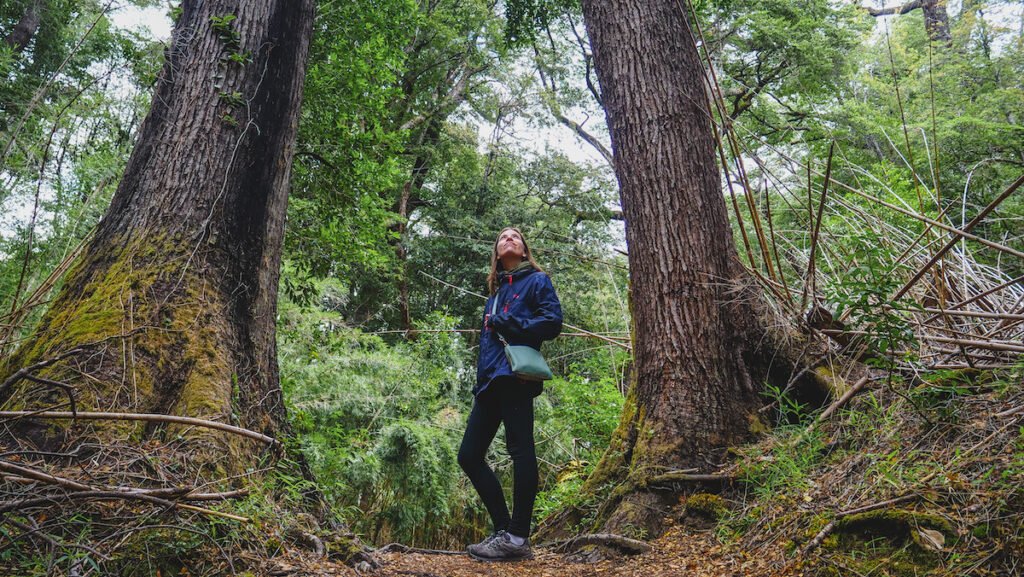 Some of the park highlights include trekking to the Torrecillas Glacier, kayaking on the Río Arrayanes, cruising the waters of Lake Menéndez, and meeting a grandfather Alerce tree that is over 2,600 years old!
It's just a matter of deciding what activities you want to enjoy in the park.
There is a lot to visit in Los Alerces National Park so I would recommend spending the whole day there.
This full-day tour covers some of the main points of interest in the park like the Arrayanes River, Irigoyen Waterfall and Puerto Chucao.
Piedra Parada
A popular day trip from Esquel is to Piedra Parada, which literally translates to 'standing rock'.
This is a protected natural area made up of 132 hectares, and it earns its name from the giant rock that rises 240 metres in the middle of the Patagonian steppe.
Aside from the standing rock, there is a trail that leads into the Vulture's Canyon, where you can see ancient cave paintings.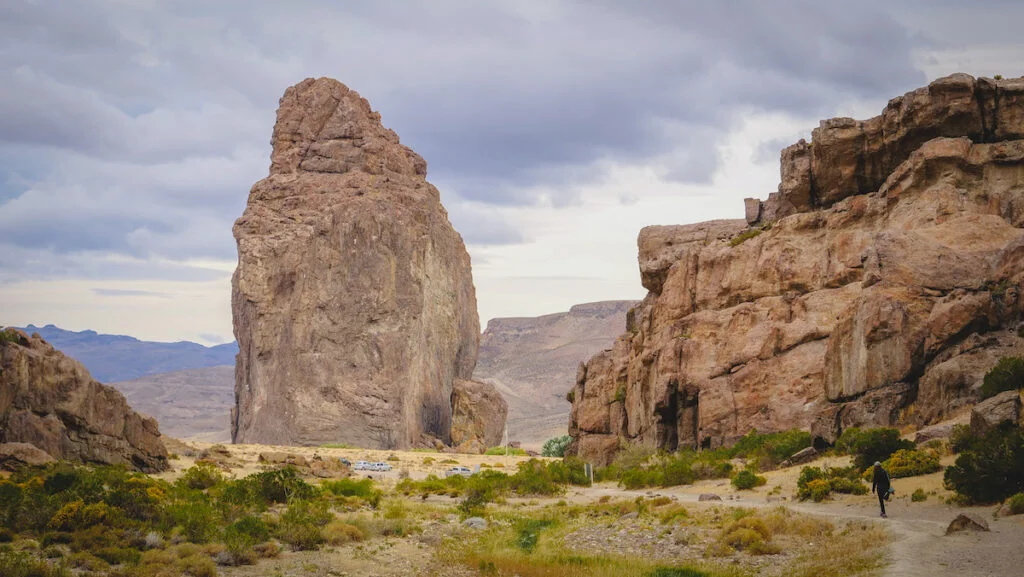 If you visit Piedra Parada as part of an organized tour, you'll have a guide to share the history of the place, you'll enjoy a picnic by the river's edge, and do some hiking (it's relatively flat so nothing too strenuous).
This area is also considered rock climbing mecca, so if you're into the sport, you can arrange a day trip to Piedra Parada that involves some rock climbing.
Trevelin
If you want to dive into Welsh culture in Patagonia, Trevelin is another day trip you can consider from Esquel. It's only a 30-minute drive and it can be done by local bus or taxi.
This town was founded by Welsh immigrants and its name means 'mill town' in Welsh, named after the first flour mill which was established in 1891.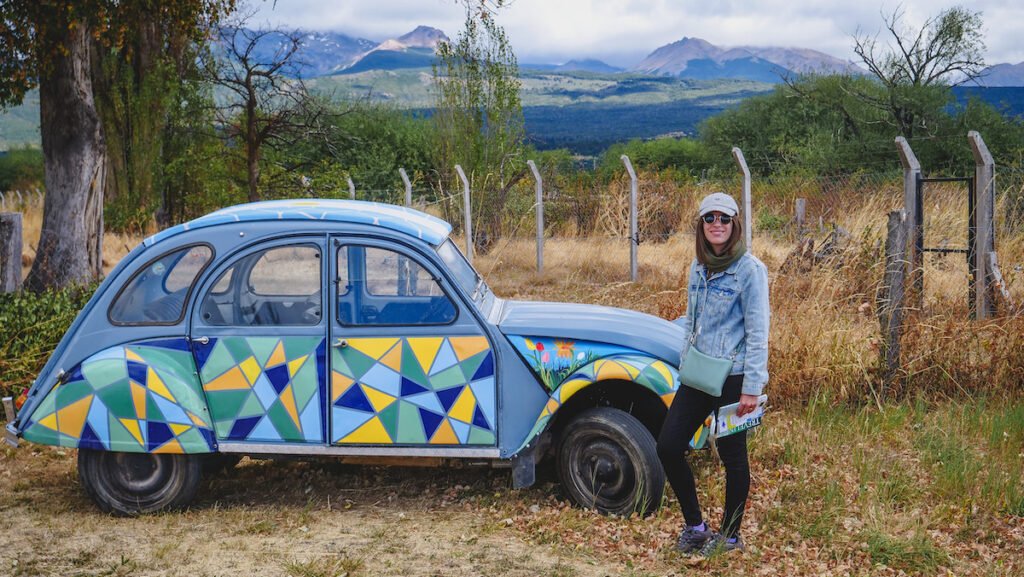 Trevelin sits on the banks of the Percy River and it has a very relaxed feel with mountain views to the west.
Some of the travel highlights in Trevelin include visiting the tulip farm (in the springtime), enjoying a Welsh afternoon tea, going to the Andes Mill Museum, visiting local wineries, and touring the Nant Fach Mill where you can learn more about the history of Welsh immigration to Patagonia.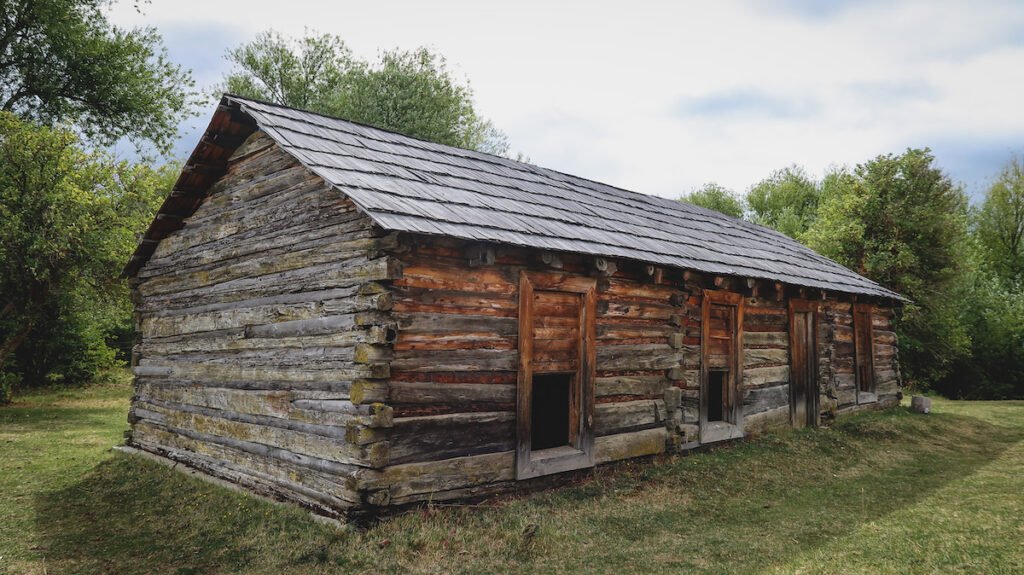 Cholila
Another Esquel day trip to consider is to the town of Cholila.
This town was made famous by Butch Cassidy and the Sundance Kid, two American train and bank robbers who ended up hiding out in Patagonia.
They bought a ranch in Cholila – which is about as out of the way as you can get! – and changed their names in hopes of starting a new life.
Long story short, they were eventually tracked down, but their ranch in Cholila still stands.
La Hoya Ski Hill
If you're travelling to Patagonia in the wintertime and you want to enjoy a bit of skiing and snowboarding, you can do so near Esquel.
The main ski centre there is La Hoya, which is a 30-minute drive north of town.
You can rent gear, book passes, or sign up for ski and snowboarding lessons all on their website.
Where to stay in Esquel
Hotel Sol del Sur – This centrally located hotel offers panoramic mountain views and a continental breakfast.
Departamentos Ailen – For those who prefer self-catering accommodations, this apartment in a quiet residential neighbourhood does the trick. (It's where we stayed!)
El Coiron Aparts – You can book at their main guesthouse or the Scandinavian-inspired cabins in the outskirts of town which offer an ideal setting for those looking for a quiet escape.
Where to eat in Esquel
Like almost anywhere else in Argentina, you're never too far from pizza and pasta. These are some of the places we ate at in Esquel: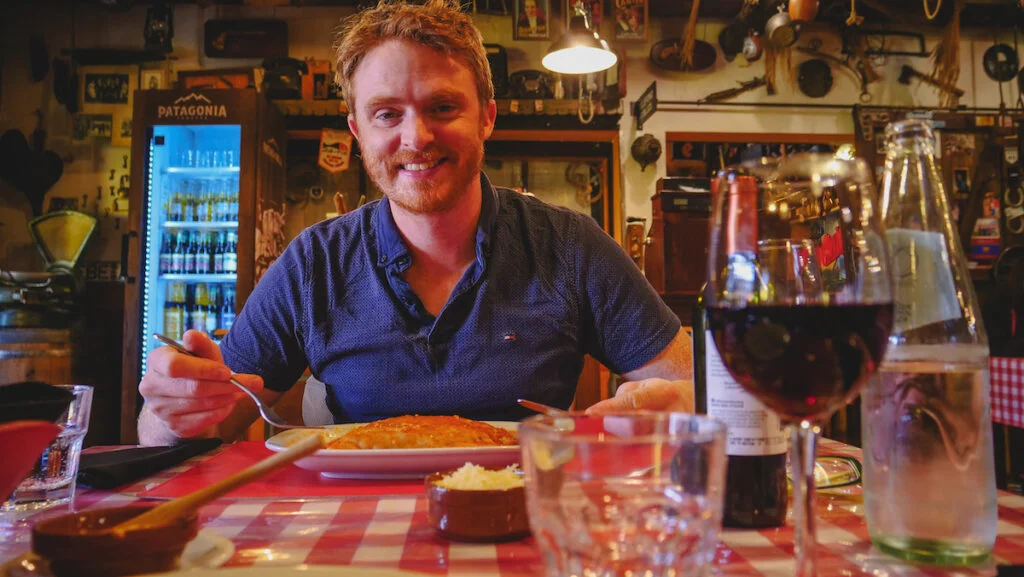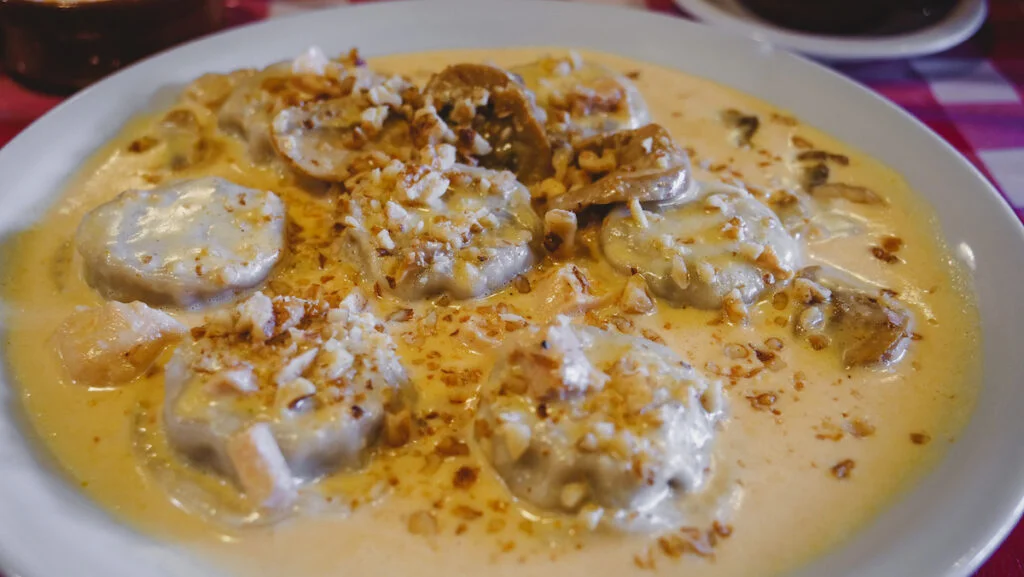 Don Chiquino
For pastas, the most popular option in town is Don Chiquino. You choose your sauce and pasta to customize the dish just how you like it.
We really enjoyed the sorrentinos with walnuts, ricotta and mushrooms.
For dessert, you cannot go wrong with the Andean mousse featuring chocolate mousse, whipped cream, dulce de leche, chocolate shavings and walnuts.
You'll need a nap after that!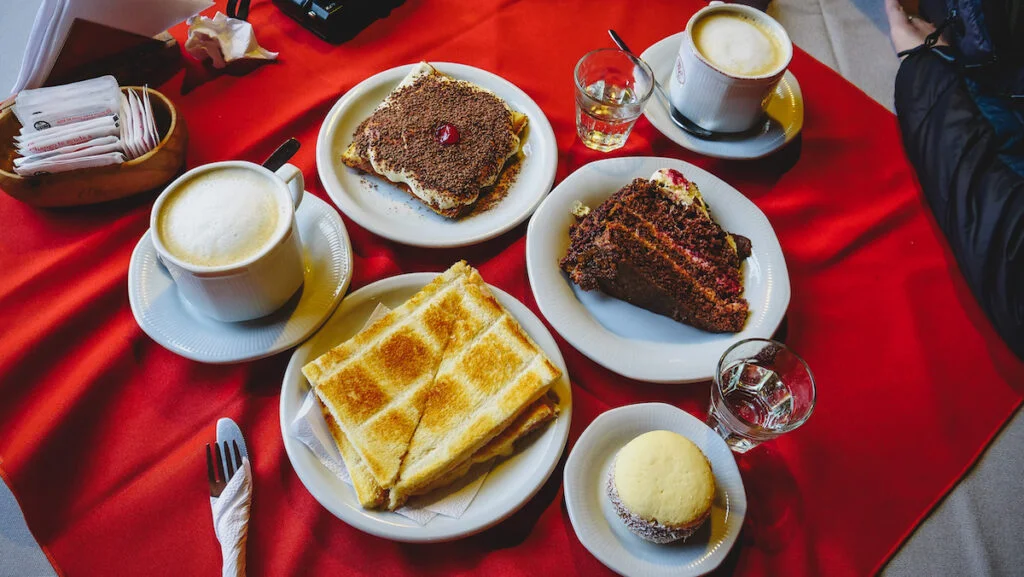 Maria Castaña
If you're looking to treat yourself to a big breakfast or indulge your sweet tooth for afternoon tea, then you need to visit Maria Castaña.
They know how to do cakes, pies and tarts, and it's honestly kind of hard deciding what to order because everything looks so good!
Treat yourself to a specialty coffee and something sweet.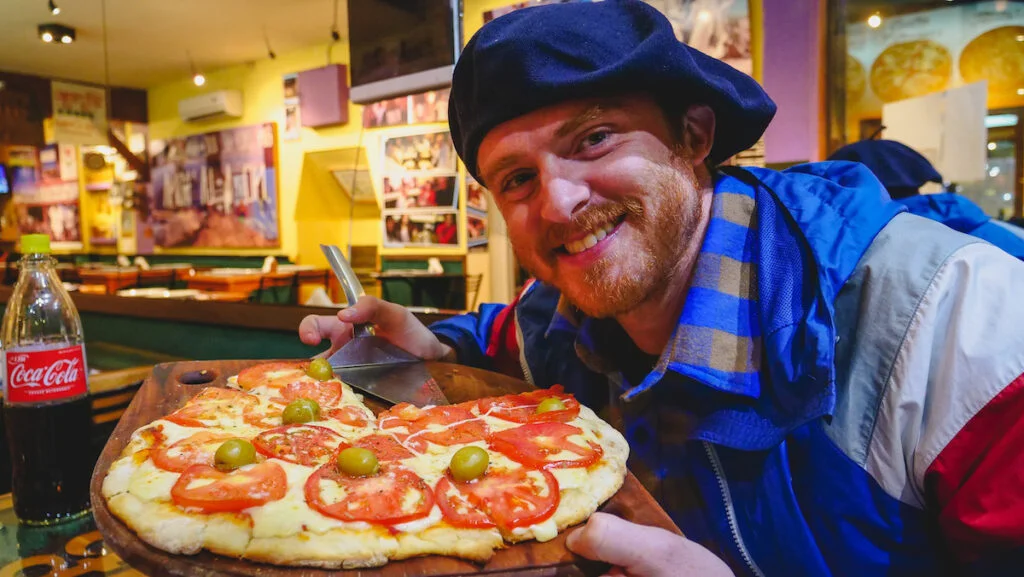 Fitzroya Pizza
If you're craving pizza, head straight to Fitzroya.
They have the classics, but they also get really inventive with some of their toppings.
Plus they let you order half and half if you can't decide on one thing.
We ate there a few times and even tried their 'jamón a caballo' pizza which featured bacon and fried eggs. Haven't found a pizza like that since!
Alto Pollo
Food by the weight is a popular lunchtime option in Argentina. At Alto Pollo you can choose what you feel like eating and exactly how much.
It's a serve yourself setting, so grab a container, load it up, weigh it and pay. They have a nice variety of meats, pastas, beans and salads.
This is a nice option if you're in between activities and you don't have time for a long sit down meal at a restaurant.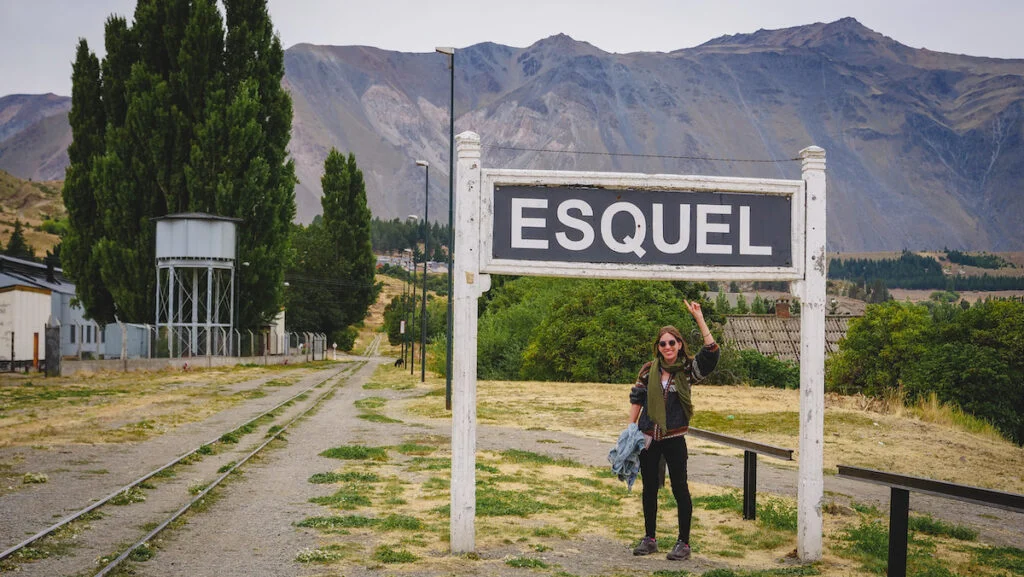 How to get to Esquel
If you're arriving by air, you can fly into the Esquel Aiport (EQS). Flights are operated by the national airline Aerolineas Argentina a few days a week and they all go through Buenos Aires.
Another way to get to Esquel is by bus. There are multiple connections across Patagonia including plenty of overnight buses to some further away destinations. You have all the major regional bus operators like Mar y Valle, Don Otto, Via Bariloche, Tranporte Jasobsen, and Etap. So wherever you're coming from, there's a bus to Esquel!
If you prefer to have a bit more control over your schedule, then you can rent a car to get around Esquel and the surrounding area. You can book one at the Esquel Airport or one of the numerous car rental agencies across town.