Have you heard of Patagonia's Piedra Parada?
The name translates to 'standing rock' and it refers to a giant monolith that rises over 210 metres from the Chubut Valley, seemingly without explanation.
It stands in a natural protected area about 130 kilometres east of Esquel and it's a bit of a natural wonder.
This was one of the many excursions we went on because even though there are plenty of things to do in Esquel, there are even more interesting and unusual attractions to visit nearby.
So, after spending a few days hiking around town, we booked a day trip to Piedra Parada. After all, it is one of the more unique places to visit in Chubut!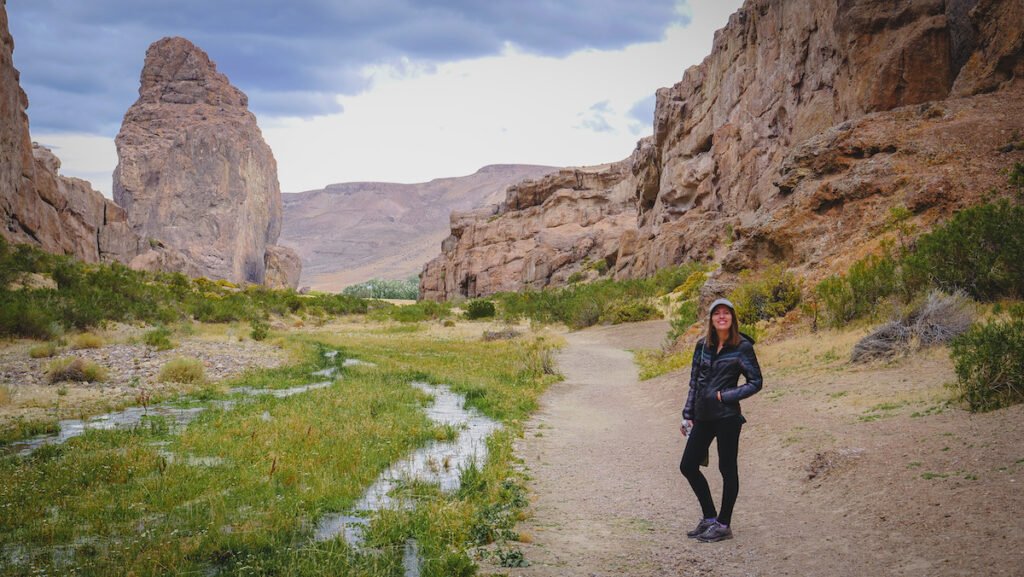 How to visit Piedra Parada
We decided to join an organized tour to Piedra Parada through Meraki Sur. They are a local tour operator with offices in Esquel, so we ended up booking several activities through them.
On the morning of the tour, they came to pick us up from our accommodations, we hopped in their van, and off we went!
Leaving Esquel, we drove on Ruta Nacional 259 heading southeast, then Ruta Nacional 40 heading north, before turning onto Ruta Provincial 12 heading east.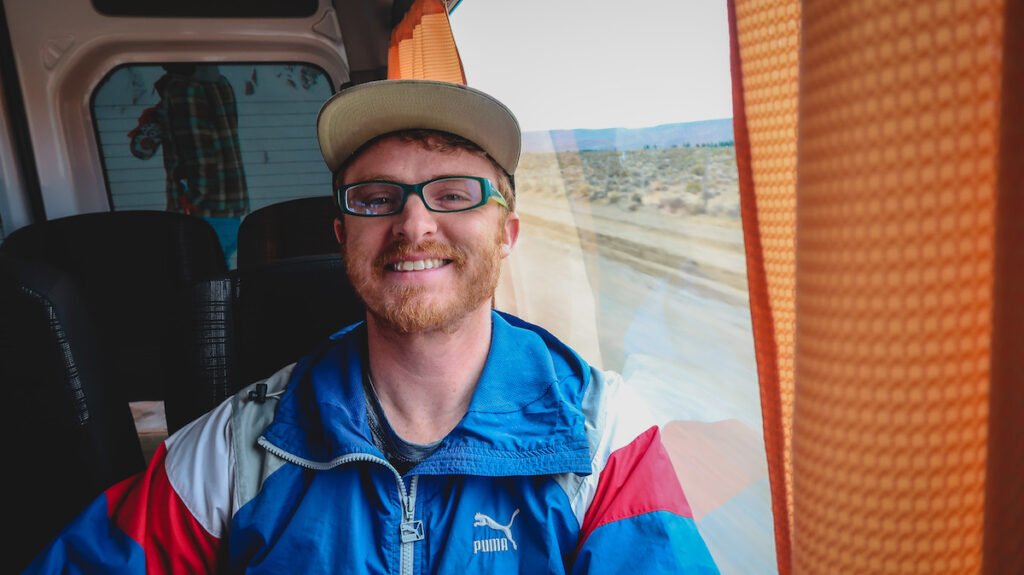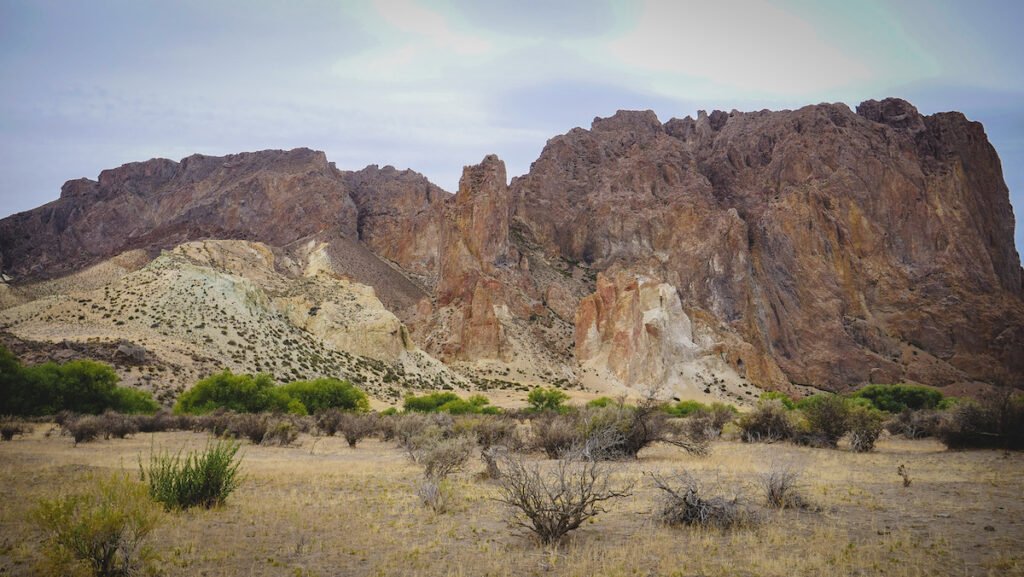 Eventually, the paved road gave way to gravel and we bounced along until we reached Gualjaina.
This small community is located 90 kilometres east of Esquel and was the last service area before reaching our destination. Here we had a quick pit stop (last bathrooms for the day!) and picked up a few snacks for the road.
It was about a 2 and a half-hour drive to reach Piedra Parada and during that time we watched the landscape change from lush forests and mountains to arid Patagonian steppe.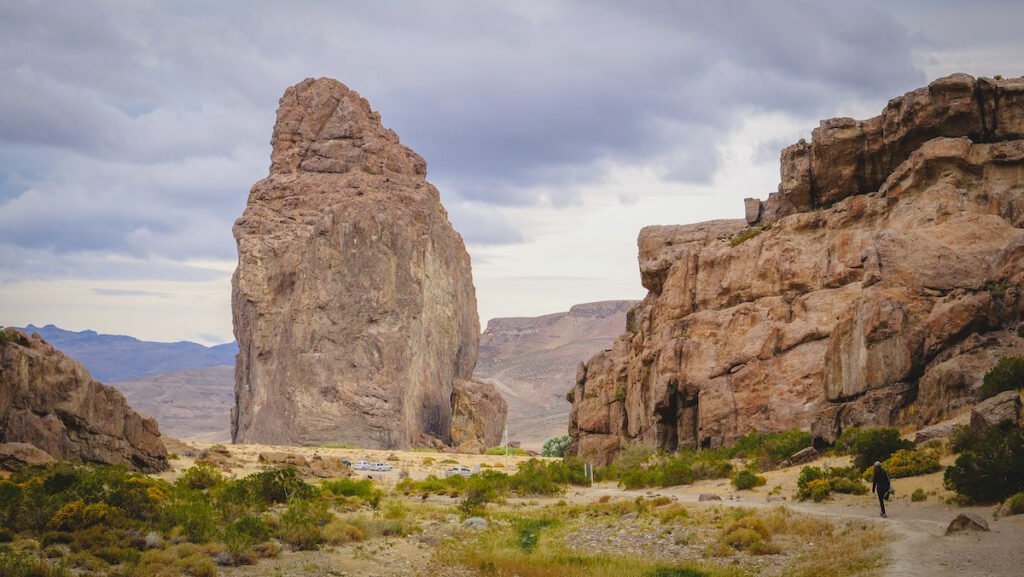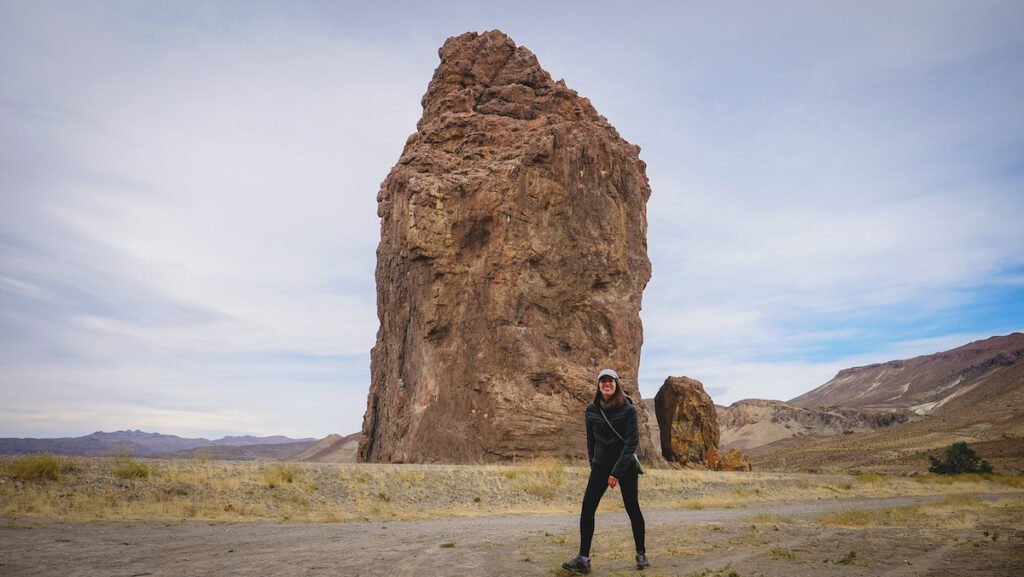 Touring Piedra Parada
So what is Piedra Parada?
After all, there must be some explanation for this strange rock that rises from the valley of the Chubut River.
The answer is that Piedra Parada's origins are volcanic and once upon a time this area would have been the caldera of an ancient mega volcano. In quite dramatic fashion, this rock has been referred to as the bowels of that ancient volcano.
The volcano would have first erupted some 60 million years ago, before the Andes were even formed, so this rock right here has witnessed a lot of history.
Once we arrived at Piedra Parada, we spent about 30 minutes touring the area with our guide.
We learned that this volcano would've had a diameter of about 25 kilometres. When the volcanic eruption occurred, the volcanic lava turned into rocks of different shades which give the landscape its rich, warm colours.
The free standing rock we see today has a standing base of 100 meters and a height of 210 meters. It's also considered a top destination for rock climbing.
If you're the kind of person who enjoys learning all sorts of interesting facts, then a guided tour of Piedra Parada is the way to go! That being said, those who were less interested in facts and more keen on taking photos, also had the freedom to wander around on their own.
After a guided walk around this massive monolith, we returned back to the van which was now parked near the banks of the Chubut River underneath a tree.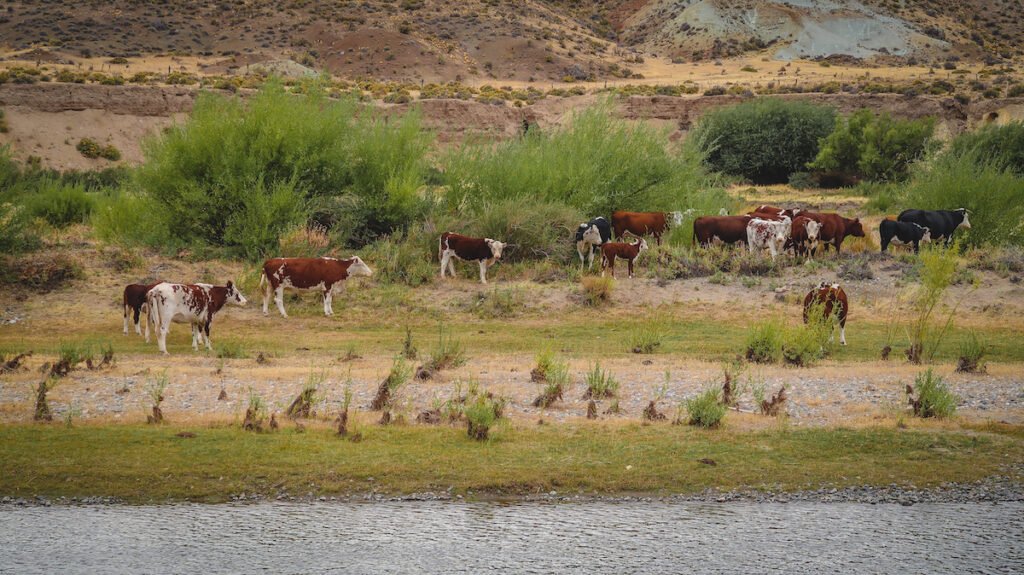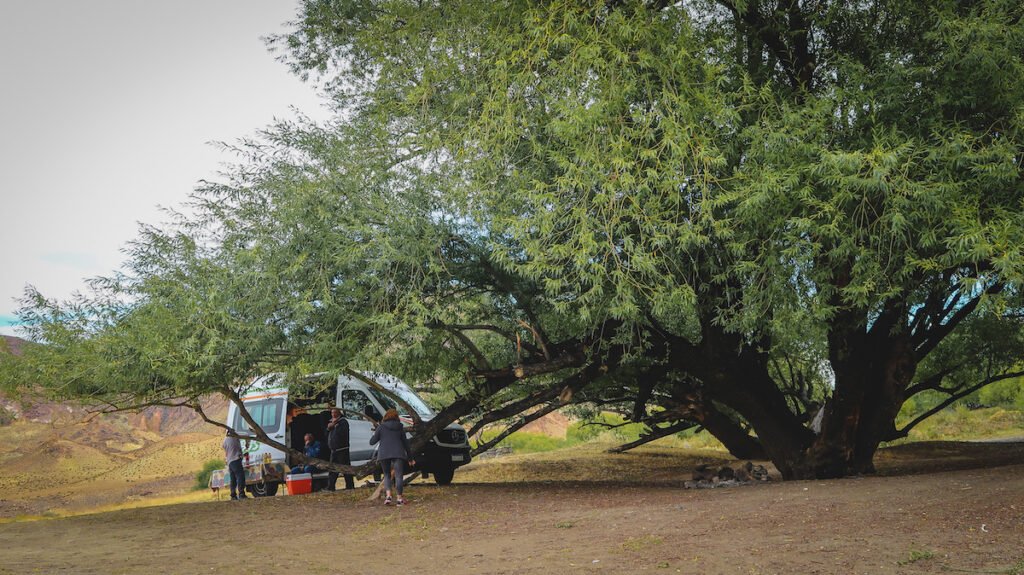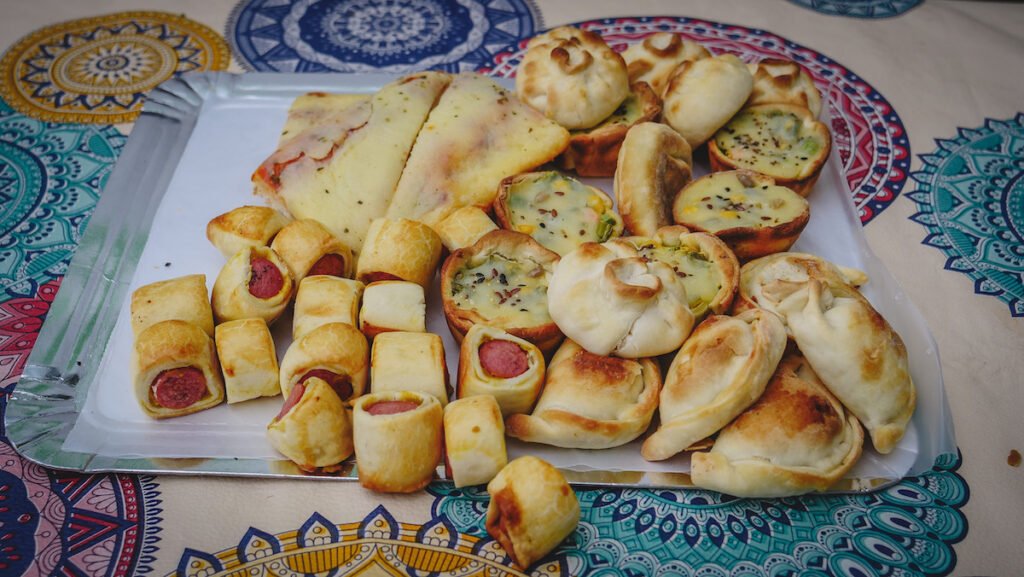 Here we enjoyed a group picnic complete with empanadas, mini-pizzas, sandwiches, pigs in a blanket, and more.
The setting was beautiful and we were happy to eat and gather our energy for the next part of the tour – a hike into the Vulture's Canyon!
Hiking the Vulture's Canyon
We then drove across the Chubut River towards Cañon de la Buitrera, which literally translates to the Vulture's Canyon.
The canyon stretches 8 kilometres with a 3-kilometre walking trail, and the walls stand around 150 meters high. We didn't hike the full length of the canyon, but rather enjoyed some of the points of interest along the way.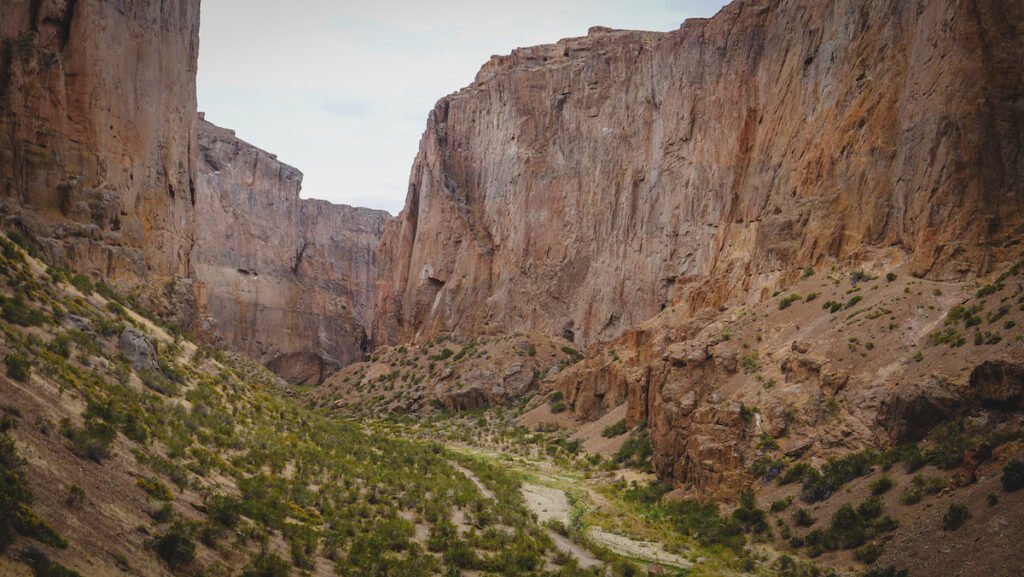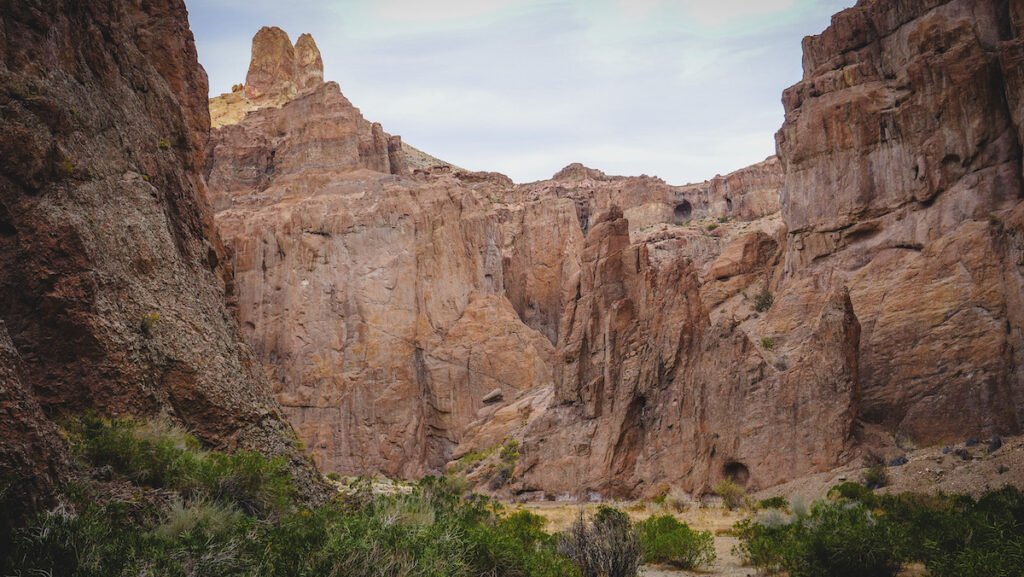 We got lucky spotting some of the local wildlife, namely chinchillones. These animals are also known as Southern viscacha and they look like giant chinchillas.
They live in small groups in rocky mountain areas and they have slightly long ears slightly reminiscent of a rabbit.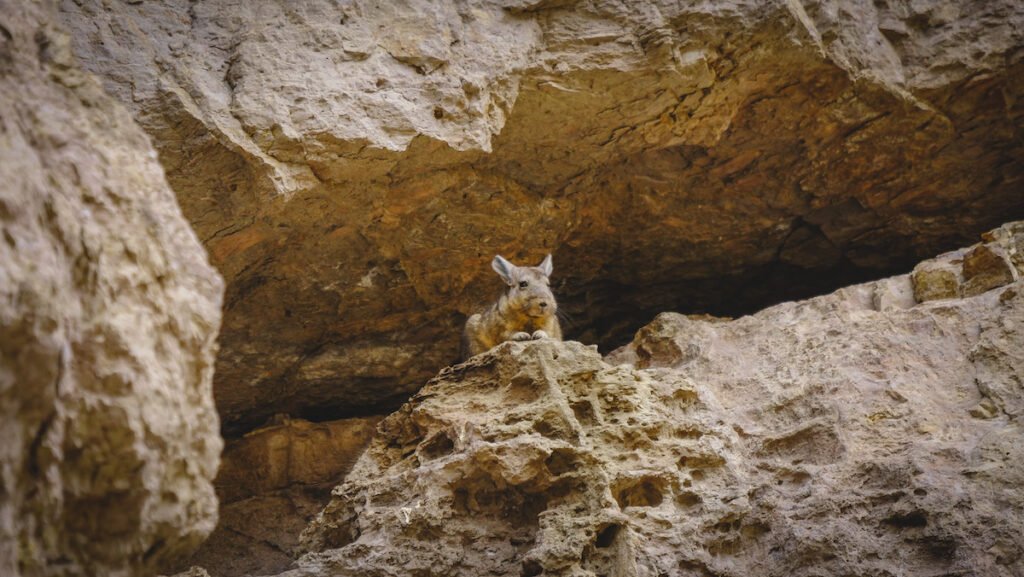 Aside from that, we were super fortunate to see the condors that inhabit the high places of this canyon.
Climbing up to the caves
During our hike through the Vulture's Canyon, our guide led us up to the aleros which are small refuges in the rock, almost like caves.
These would have been used by the pre-Tehuelches and Tehuelches who inhabited this area in a seasonal manner up to 5000 years ago.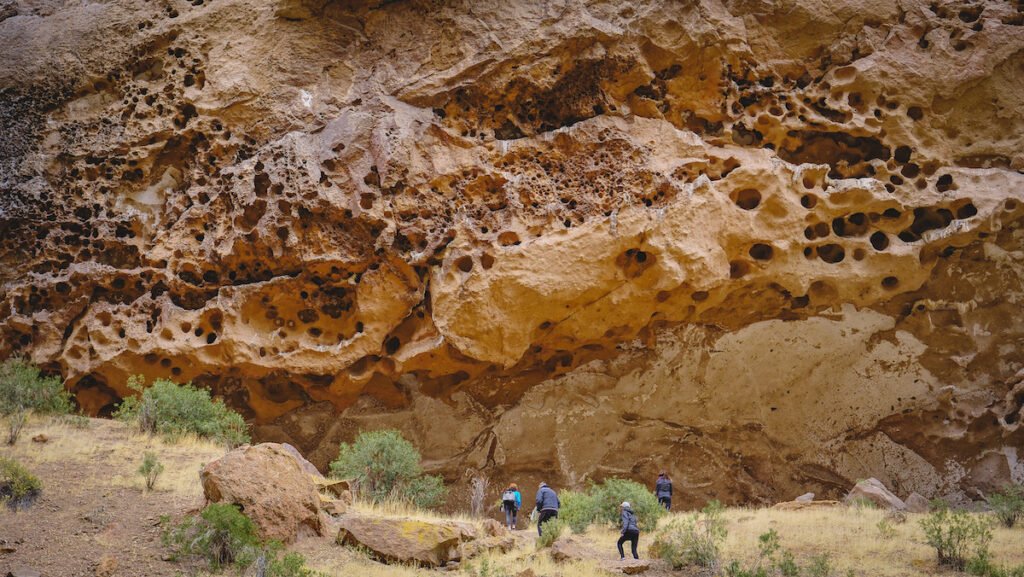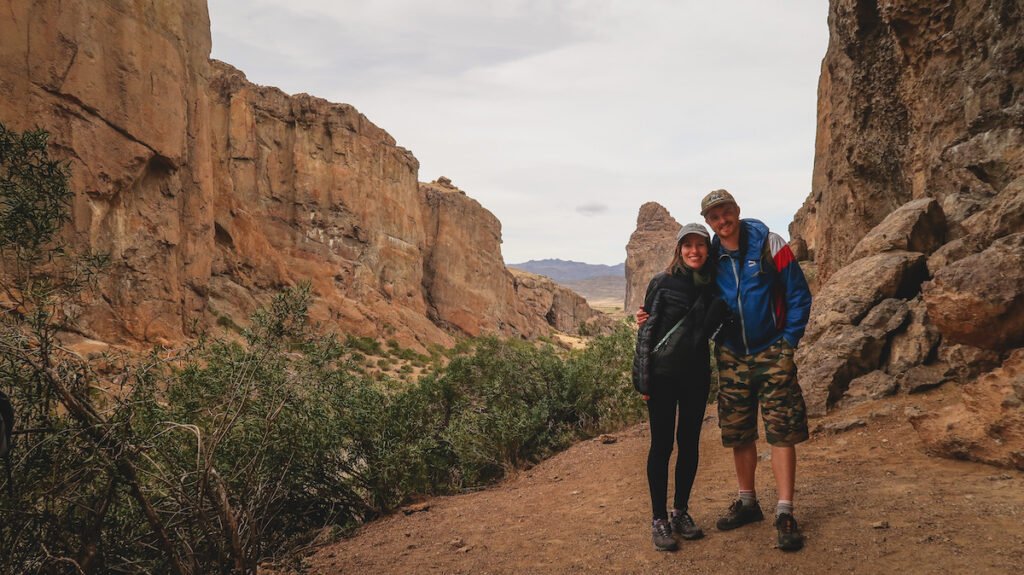 We learned about how they would've stored their guanaco meat in the ground under layers of salt to help preserve it. And we also learned how they would've used volcanic glass (a product of the rapidly cooling magma) to make tips for their arrows.
Plus, there were fossils and cave paintings!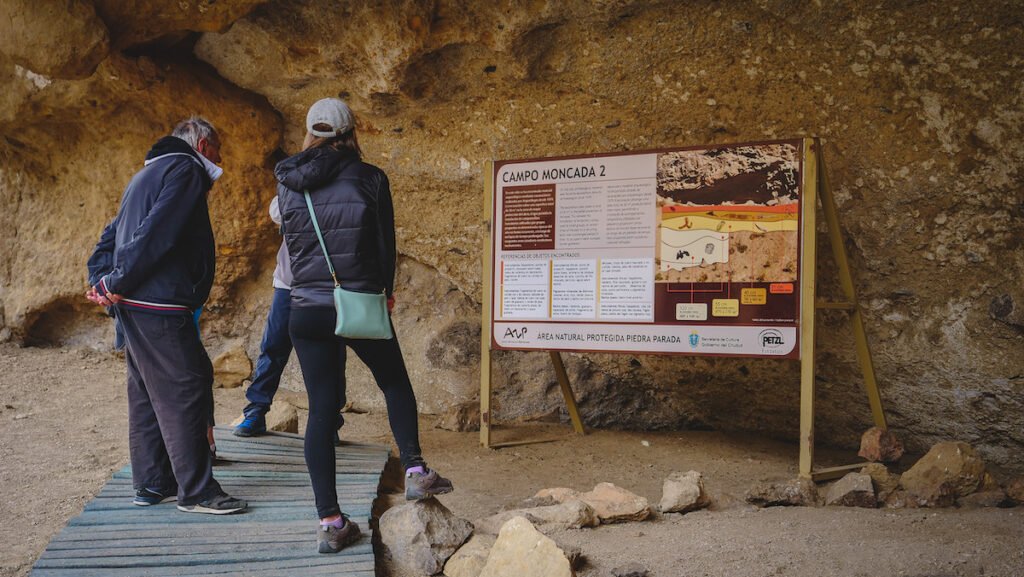 There were lots of info boards inside these caves, so it's worth the hike up to read and learn more about the history of the area. The info boards are in Spanish, English and Portuguese.
Rock climbing at Piedra Parada
So, as we've already mentioned, Piedra Parada is a really popular rock climbing destination.
This place was really put on the tourist map back in 2012 when the Petzl brand, which is known for organizing rock climbing gatherings, chose Piedra Parada as its destination of the year.
Now, this canyon draws climbers from all over the world and we got to see them in action. Just look for the white talcum powder marks on the rocks and you'll be able to spot the climbers slowly making their way up the massive rock walls.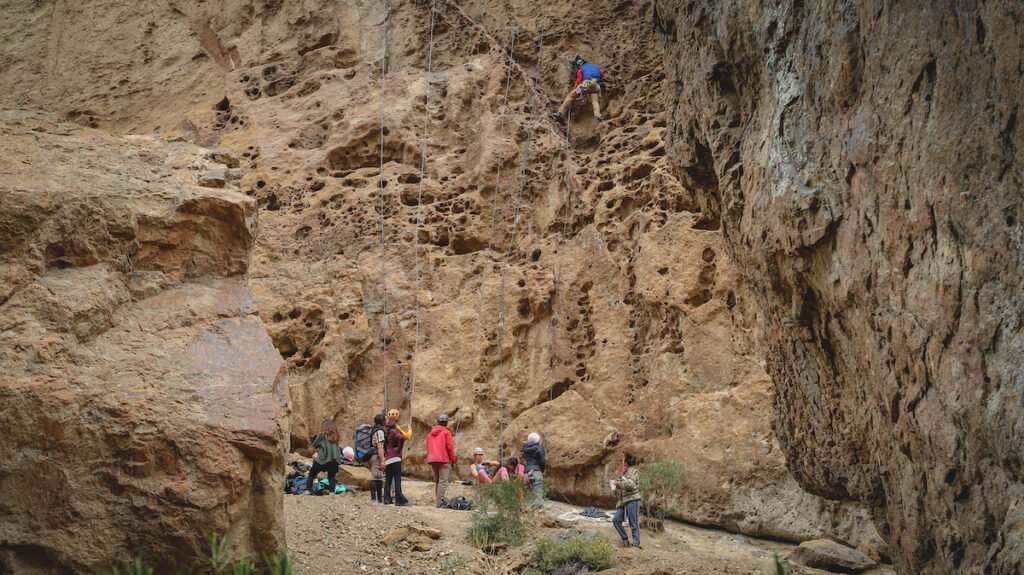 If you're wanting to rock climb at Piedra Parada, I would suggest reading this guide by The Wandering Climber. It has a lot of useful information about routes, equipment needed, camping on site and more.
You can also inquire at local travel agencies about tours specifically geared towards climbers. Plus you can try reaching out to the local mountaineering club, Club Andino Esquel, for info on upcoming outings.
Back to Esquel
By the time we finished our hike in the Vulture's Canyon, it was merienda time, also known as afternoon tea time.
Back at the van, our driver was waiting for the group with tea, coffee and a selection of pastries, so we were very happy hikers.
We then hopped back in the van and began the drive back to Esquel.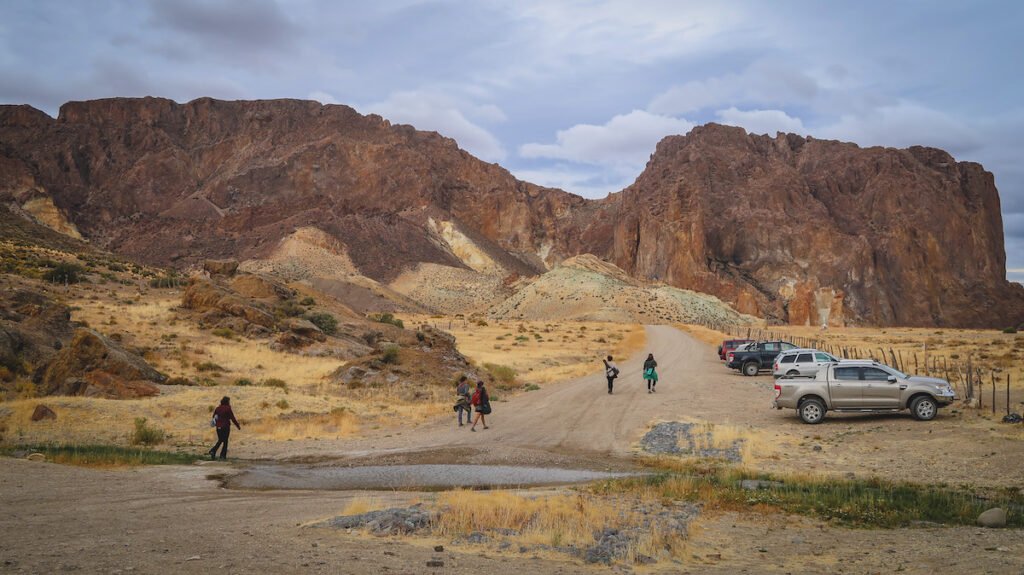 That was our day trip to Piedra Parada! It was a lot of fun and one of the highlights of our time in Esquel.
I would say it's one of the top things to see in Patagonia if you enjoy quirky and lesser-known destinations.
If you have the time, a few other trips to consider include Los Alerces National Park, the Welsh town of Trevelin, and Butch Cassidy's ranch in Cholila.
As we've mentioned, the Province of Chubut has some real gems, so if you can, give yourself about a week to explore Esquel when planning your Northern Patagonia travels.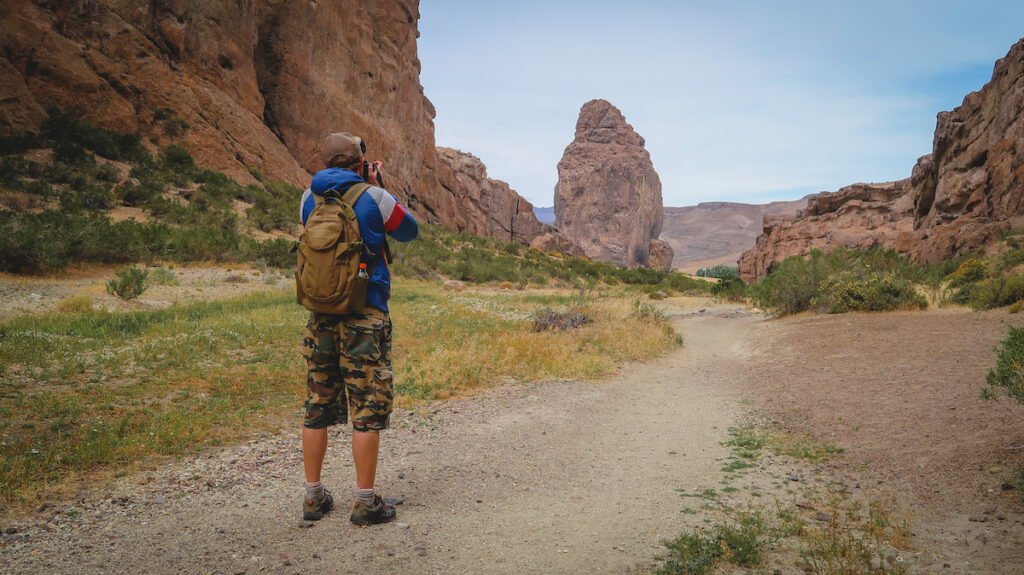 Lastly, for those who prefer video, here's our vlog of the experience so you know what to expect!