Today we're going to share exactly how to visit Isla Victoria and the Arrayanes Forest during your visit to Bariloche.
This popular day trip is done as part of a boat excursion and it visits two national parks: Nahuel Huapi National Park and Los Arrayanes National Park.
Isla Victoria is the largest island in Nahuel Huapi Lake with beaches, hiking trails and some unique accommodations. Meanwhile, the Arrayanes Forest, which is visited on the second half of this boat tour, is home to a very unusual tree and a cabin that looks straight out of a fairy tale. These are two places you cannot miss in Patagonia!
Visiting Isla Victoria and the Arrayanes Forest is something that can be arranged independently or booked as part of a guided tour, so we're going to guide you through both options so you can figure out which is right for you.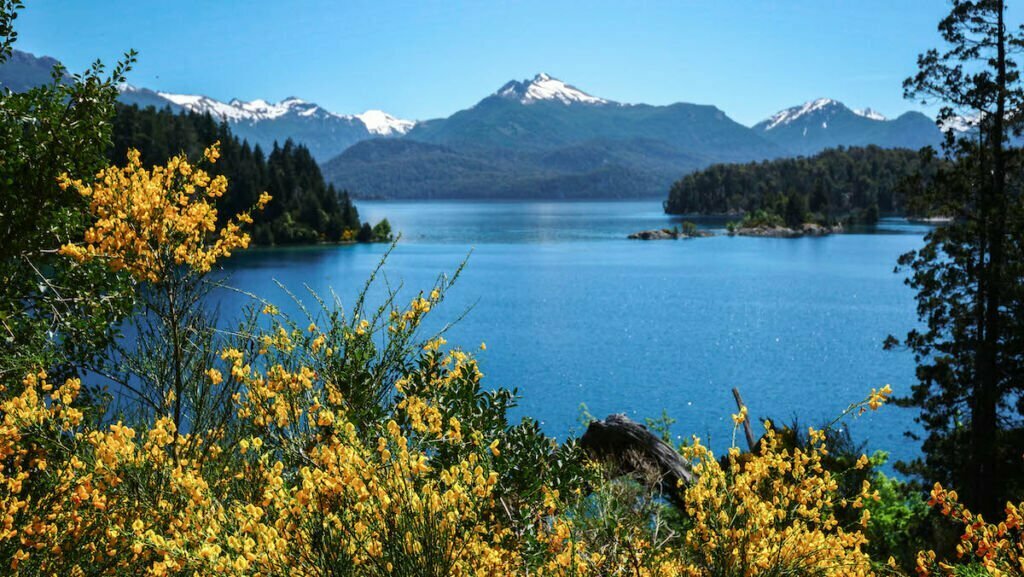 How to visit Isla Victoria
Getting to Puerto Pañuelo
Puerto Pañuelo is the port where all the boat tours depart from. It is located 25 kilometres outside of Bariloche, heading west on Avenida Exequiel Bustillo, the road that follows the lakeshore.
It's a 35-minute drive without traffic. That being said, there typically is a lot of traffic in Bariloche, especially during high season, so give yourself plenty of time to arrive.
Alternatively, you can take Bus #20 which departs from the Bariloche Bus Terminal and makes multiple stops along the way. It takes about an hour to reach Puerto Pañuelo by bus, though again, it could take much longer if there is traffic.
Puerto Pañuelo is located directly across from the famous Llao Llao Hotel, one of the most iconic hotels in Patagonia, so it's hard to miss.
You'll likely see lots of people getting off there either to do the boat tour or have afternoon tea at the hotel.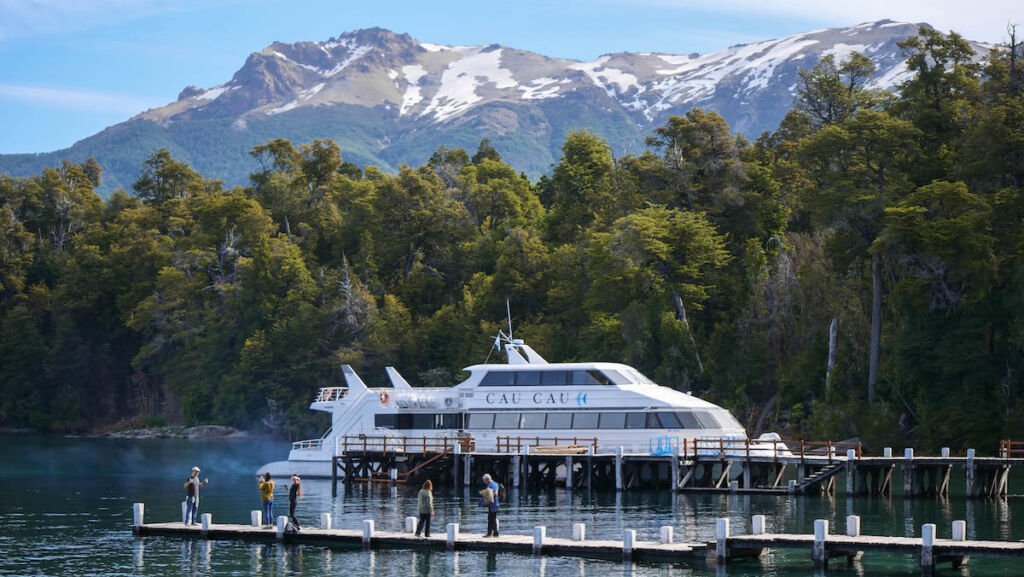 Visiting Isla Victoria with a guided tour
One of the advantages of visiting Isla Victoria and the Arrayanes Forest as part of a guided tour is that you won't have to worry about organizing your own transportation to the port if you book the option that includes a transfer.
There are 4 ticket options when booking so be sure to scroll down and select your option carefully:
Catamaran Ticket
Catamaran Ticket with Transfers
Catamaran Ticket with Food
Catamaran Ticket with Food and Transfers
This tour includes:
Bilingual guide

Guided hike

Catamaran

Food and drinks (if option chosen)

Hotel transfers (if option chosen)
This tour does NOT include:
Entrance to the national park and the boat embarkation fee

Food and drinks (if this option is not chosen), but there is a bar on board
Isla Victoria and Arrayanes Forest Itinerary
The boat tour departs from Puerto Pañuelo and cruises along the cobalt waters of Nahuel Huapi Lake until it reaches Isla Victoria. The island forms part of Nahuel Huapi National Park which is Argentina's oldest national park.
Once you reach the island, you disembark at Puerto Anchorena where you have the option of going on a guided hike. However, if you prefer, you can explore the island independently so long as you are back at the dock on time for your departure.
Some points of interest on the islands include Playa del Toro, a beautiful beach with cool, turquoise waters. You can also do a short hike to Puerto Piedras Blancas, another port with a beach on the east coast of the island.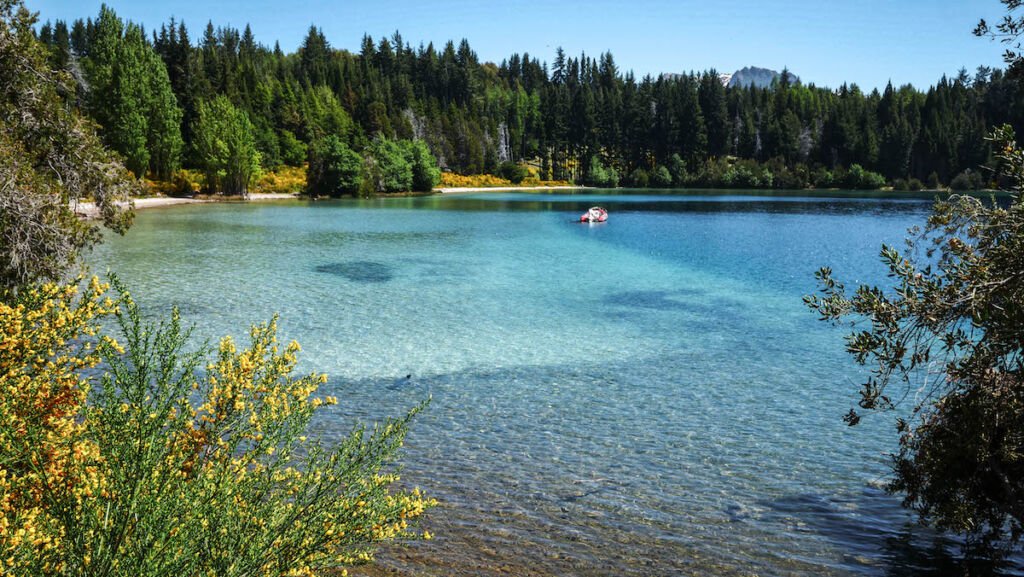 You then board the boat once more and cruise to the Arrayanes Forest, which sits on the Quetrihué Peninsula that juts out from the town of Villa La Angostura and is located within Los Arrayanes National Park.
Tip: You can also visit the Arrayanes Forest from Villa La Angostura and it's a much shorter distance. So that's another option to consider if it works better with your travel itinerary.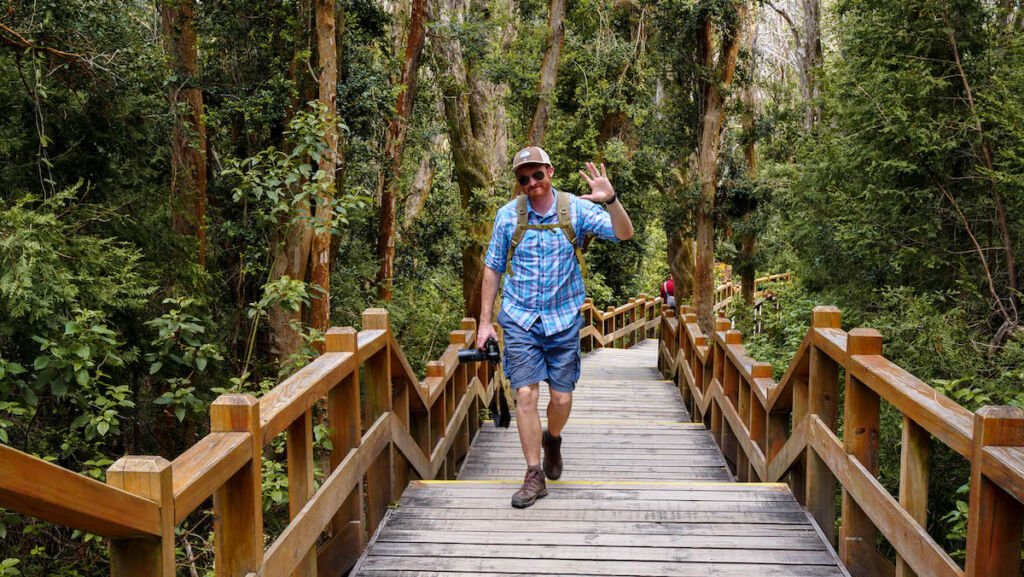 Once you reach this next stop, you disembark and join another guided walk along the boardwalk loop that runs through the Arrayanes Forest. Alternatively, you can explore at your own leisure.
The Arrayanes Forest is famous for its flakey cinnamon-coloured trees; the unique thing about them is that they always feel cool to the touch because their bark is so thin.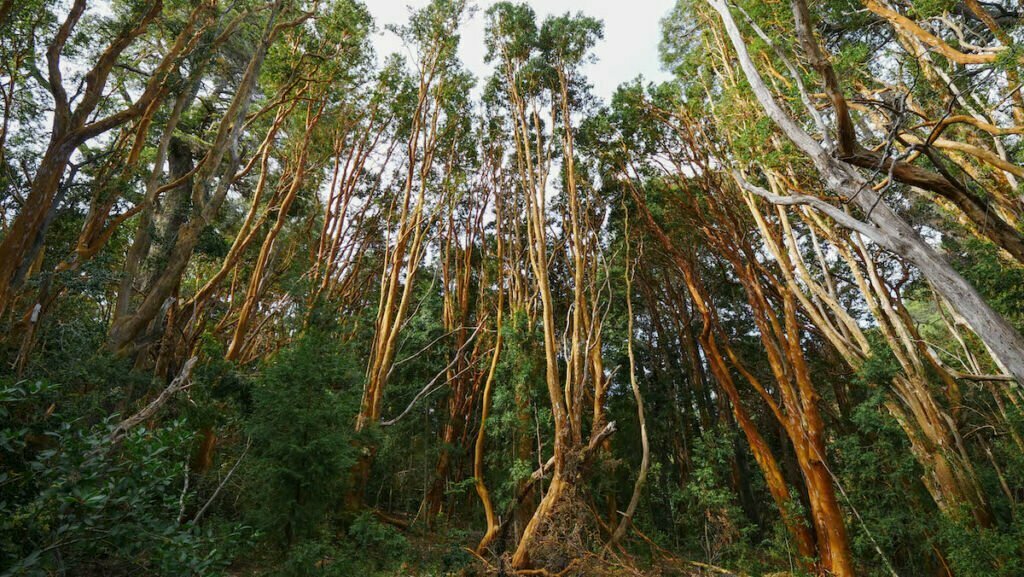 Most of the trees in this forest are about 300 years old, though there are a few rare specimens over 650 years of age! The forest is also said to have inspired Walt Disney's film Bambi.
There's a famous log cabin tea house in the forest, where you can enjoy a sandwich, slice of cake or cup of tea.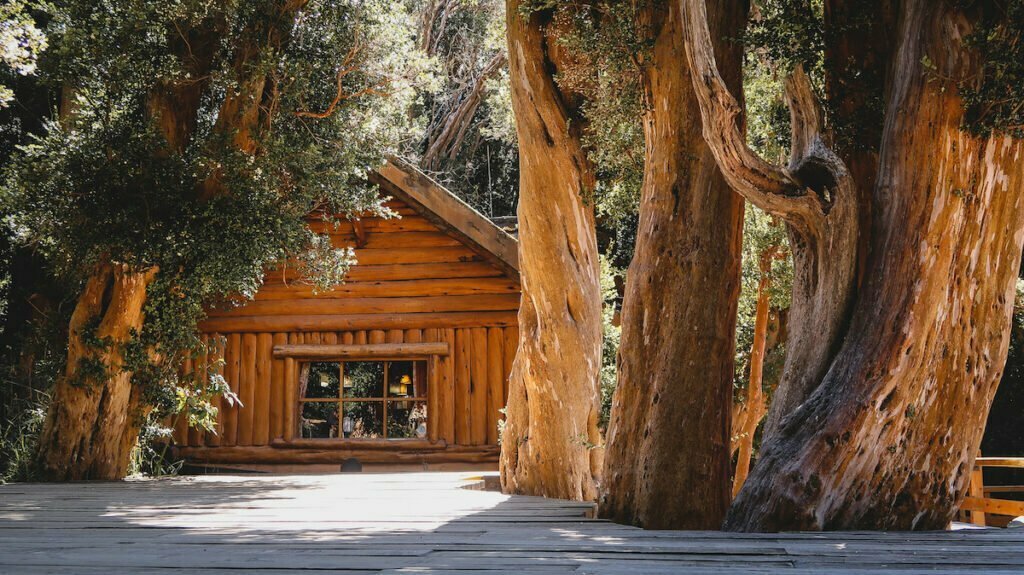 Tip: If you're hungry, head straight to the tea house as soon as you disembark or you may not have enough time for food before it's time to board again. 
Visiting Isla Victoria independently
Booking your ticket to Isla Victoria
Visiting Isla Victoria independently requires a tiny bit more work, but it is certainly possible to do so even if you don't have a strong command of Spanish.
Cau Cau is the boat tour operator that takes you to Isla Victoria.
You can book the tickets directly on their website (the language options are English, Spanish and Portuguese), or you can do so in person once you arrive at the port.
They offer morning and afternoon departures. Their schedule and rates are listed here.
I would personally recommend booking your tickets online in advance, especially if you're travelling to Bariloche during high season. If you cannot do so, try to arrive at the port early to buy your ticket in person.
Tip: Aside from buying the ticket for the boat tour, you also need to pay an embarkation fee and admission fee to Nahuel Huapi National Park. There will be booths to do so at Puerto Pañuelo. 
Things to know before visiting Isla Victoria
What should I wear when visiting Isla Victoria?
When visiting Isla Victoria, it's best to wear comfortable running shoes since you will be walking around the island.
It's also a good idea to dress in layers as the weather in Patagonia can change quickly – a waterproof rain jacket is always a good idea.
In the summertime, you can pack a bathing suit and towel if you'd like to enjoy a dip in the water instead of going on the guided hike.
In the wintertime, it's a good idea to have a warm hat, scarf and gloves as it can get windy.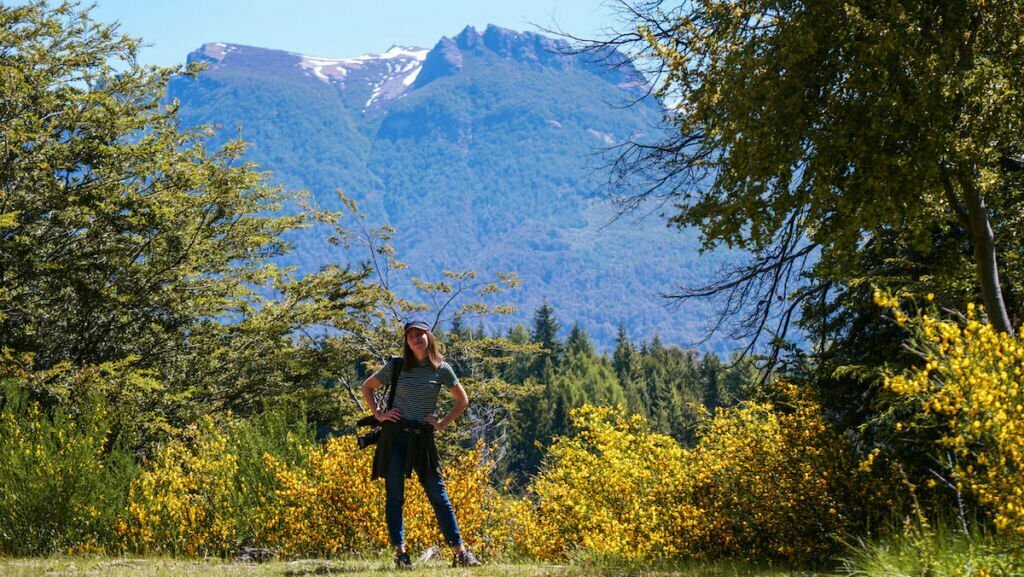 What is the weather like on Isla Victoria?
In the summer, daytime averages on Bariloche's Isla Victoria are 19-24°C / 66-75°F, and in winter the averages are 3-8°C / 37-46°F  degrees.
Does the excursion get cancelled if there's bad weather?
No, this is an excursion that runs year-round whether there's snow, rain, wind or sunshine.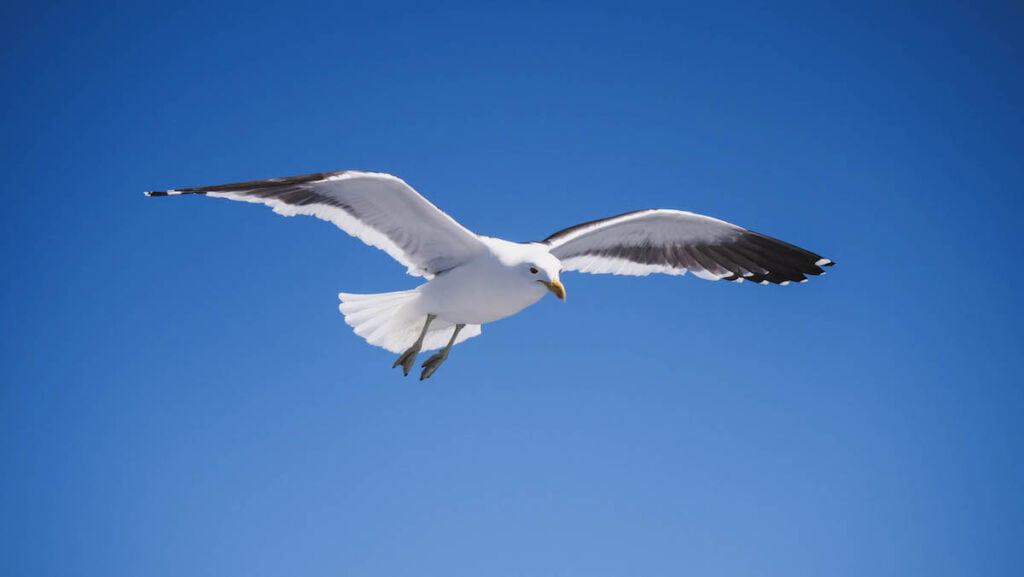 Is Isla Victoria worth a visit?
If Bariloche is the only place you're visiting in Patagonia and you want to get a taste of nature – lakes, forests and mountains! – then this boat tour excursion offers that in the form of a light adventure day.
The boat tour to Puerto Blest is another alternative if you're looking to venture a bit further and visit a less-touristed corner of Lago Nahuel Huapi. You can even opt to stay overnight at Hotel Puerto Blest.
If you're sticking around a bit longer and visiting El Bolson, you may also enjoy the boat tour of Lago Puelo, which also features epic mountain landscapes, some hiking, and takes you as far as the border with Chile.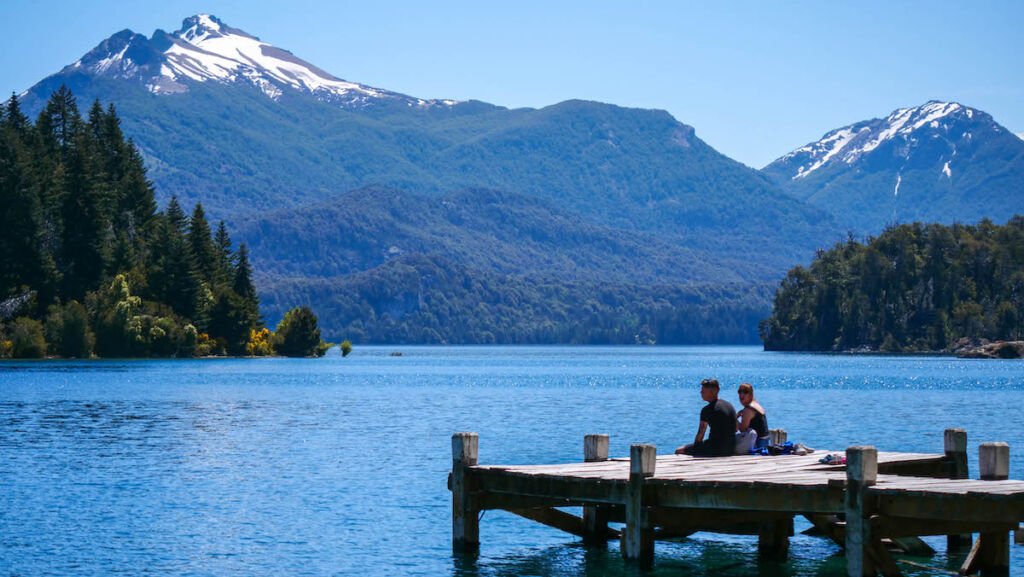 Staying overnight on Isla Victoria
It is possible to stay overnight on Isla Victoria, though options are limited and more high-end.
Hostería Isla Victoria Lodge
Hostería Isla Victoria is a lodge set atop a cliff and its vantage point is unparalleled offering panoramic views of  Bahía Anchorena, the turquoise waters of Playa del Toro, and forested mountains as far as the eye can see.
The lodge dates back to 1937 and it's a boutique property offering a swimming pool, spa, library, wine cellar, and fine dining at their on-site restaurant. Basically, once you arrive, you have everything you need.
There are also opportunities to enjoy a myriad of outdoor activities like hiking, biking, kayaking, and horseback riding accompanied by local guides.
The beauty of staying overnight at Isla Victoria is that you'll have the island to yourself after the day visitors depart back to Bariloche, so it's a very different experience from what you get when you come for the day.
Folk Camp Piedras Blancas
Folk Camp offers bespoke glamping on Isla Victoria and seeks to combine the magic of 'being in the middle of nowhere' with comfort and style.
The accommodations consist of domes that are set along the beach offering views of Bahía Piedras Blancas on the eastern side of the island.
They offer double and triple domes to accommodate different group sizes.
This glamping experience is organized via Wilderness Patagonia, a travel company that focuses on responsible tourism and conservation in the Patagonian region.