The seaside town of Rada Tilly has the distinction of being the southernmost beach resort on the South American continent.
Located in the Province of Chubut, just 13 kilometres from the oil capital of Comodoro Rivadavia, Rada Tilly makes for a really nice day trip offering wide beaches, impressive cliffs, gourmet dining, and the chance to see sea lions!
If you're planning to travel coastal Patagonia and you're going to be in the vicinity of Comodoro Rivadavia, then you won't want to miss out on a visit to neighbouring Rada Tilly.
Here are some ideas on how to spend your day there.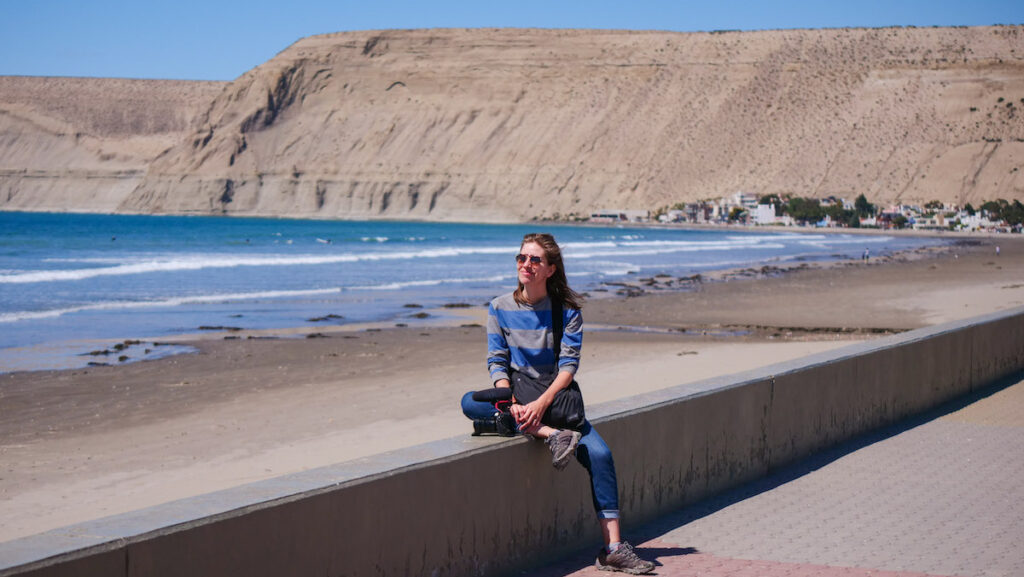 How to get to Rada Tilly
By bus
You can catch the bus to Rada Tilly from the Comodoro Rivadavia Bus Terminal. Bus #10 is operated by Expreso Rada Tilly and runs daily every 25-30 minutes.
You have to get a reloadable card to travel on this bus, but you can do so right at the ticketing counter. Just ask them to load two trips (there and back) and you're all set for your day trip to Rada Tilly.
The bus journey takes about 30 minutes depending on how many stops the bus driver makes along the way, and it costs under $1 USD to get there.
You can view the bus schedule here.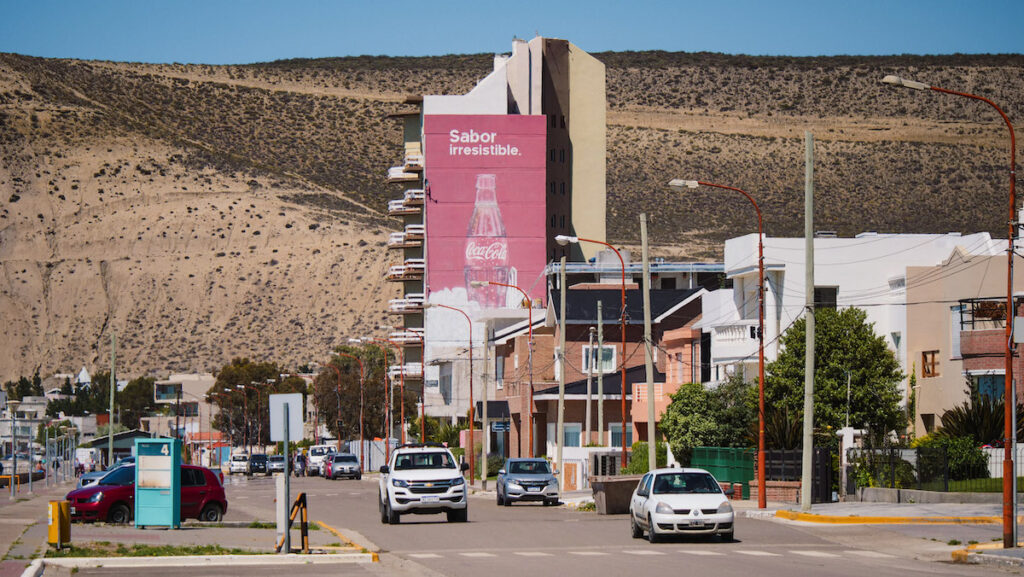 By car
If you are renting a car during your stay, you can drive from Comodoro Rivadavia to Rada Tilly in just under 20 minutes.
It's a 13-kilometre drive along Ruta Nacional 3 and you'll see the turn off for Villa Rada Tilly on the left hand side.
Things to do in Rada Tilly
What can you do in Rada Tilly on a day trip? Turns out, quite a bit! Here's a taste of what you can get up to in this seaside town on a short visit.
Enjoy the southernmost beach resort
As we mentioned earlier, Rada Tilly is considered the southernmost seaside resort in South America.
The warmest the water ever gets is about 17°C or 62°F, so it's really not that warm, but it only gets chillier from here on south!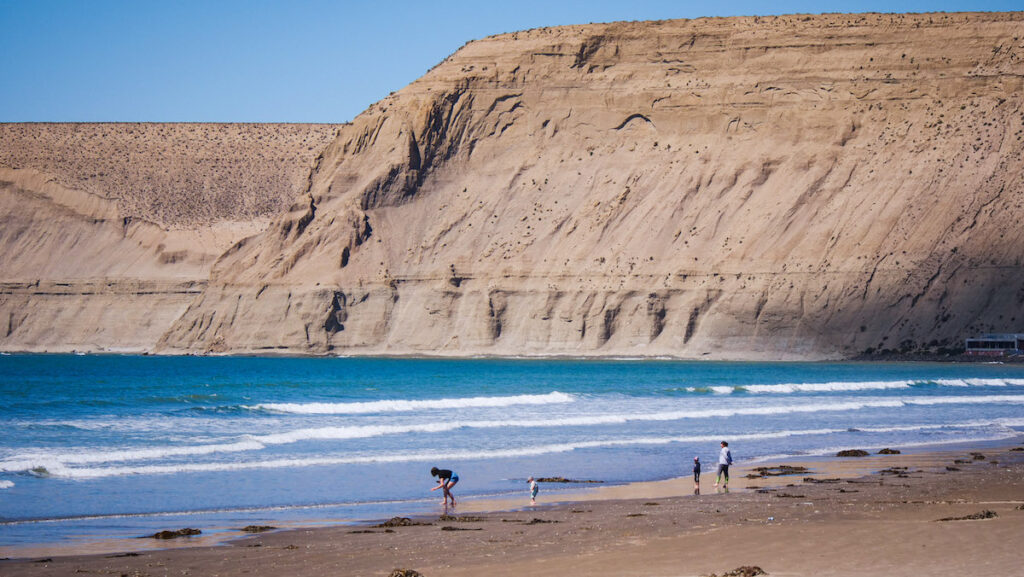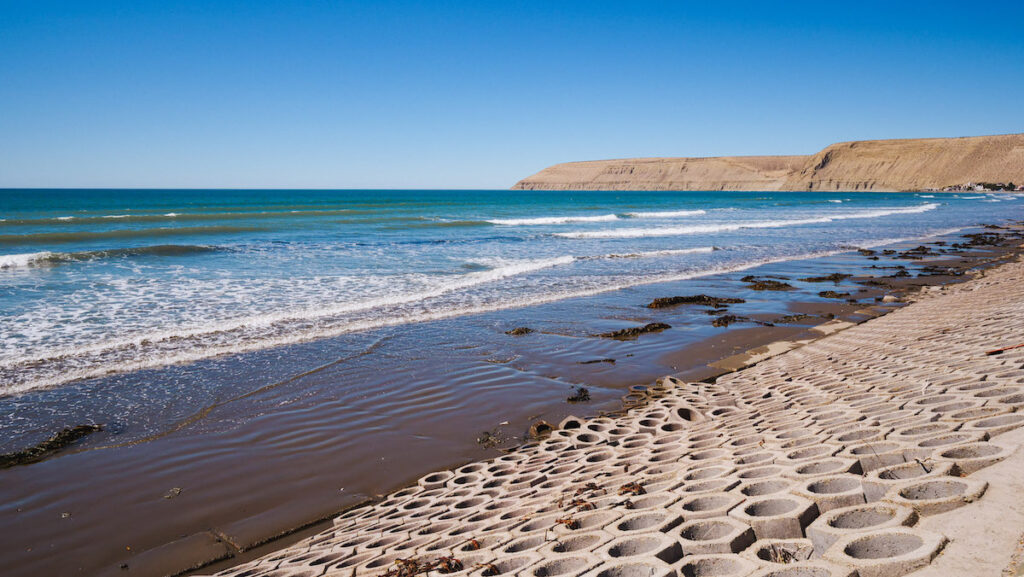 We visited quite early in the summer, so while we noticed a few brave kids running into the water, most people were just sunbathing.
If you do visit, pack your swimsuit, but maybe also a windbreaker – you never know which one you might need!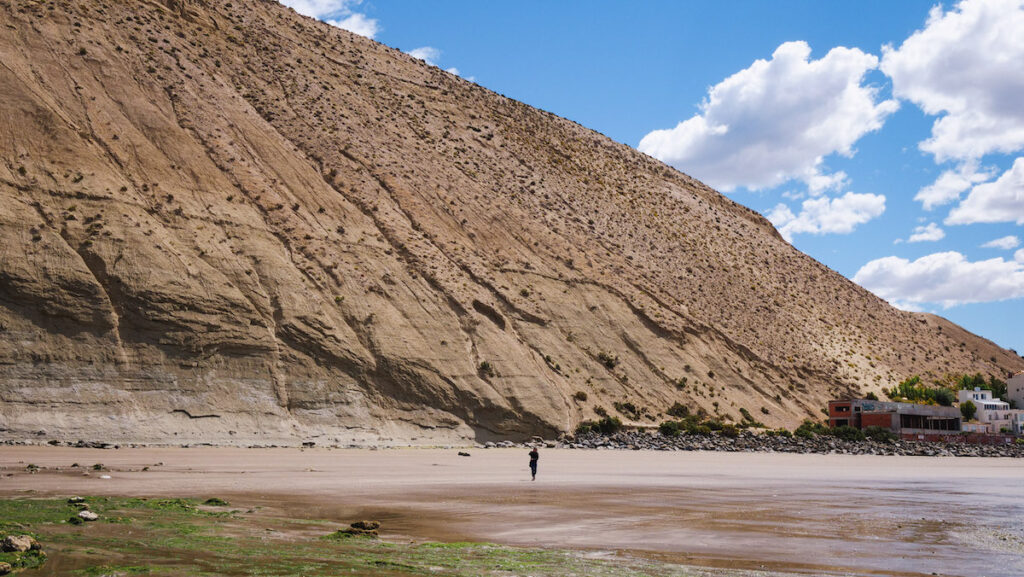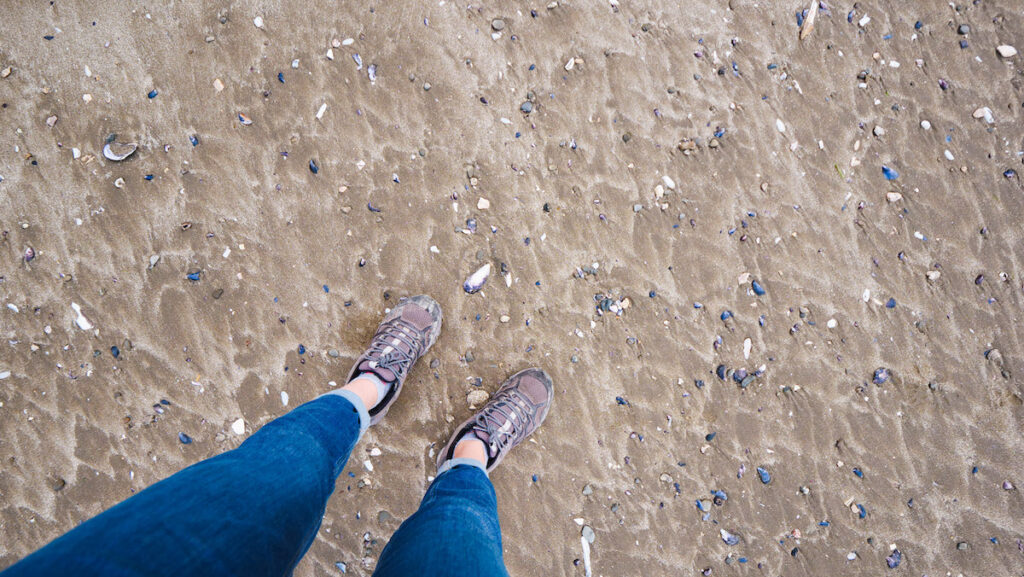 The best part about the beach in Rada Tilly is that it is incredibly wide during low tide. You can walk really far out seeing all the shells that are left exposed on the seabed, plus you have these imposing cliffs on the south end which add a bit of drama.
This seaside town is another reason you'll want to visit Chubut!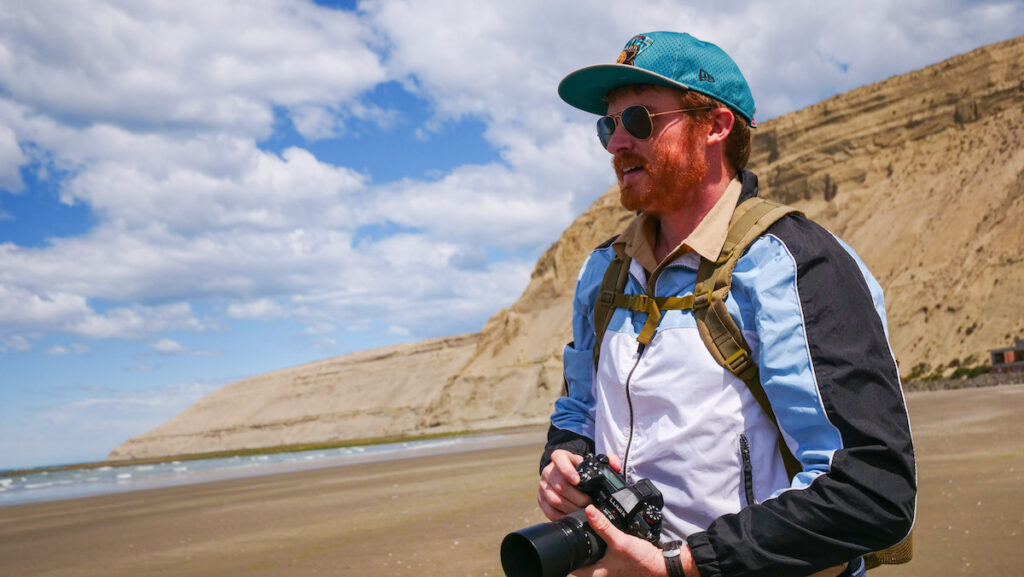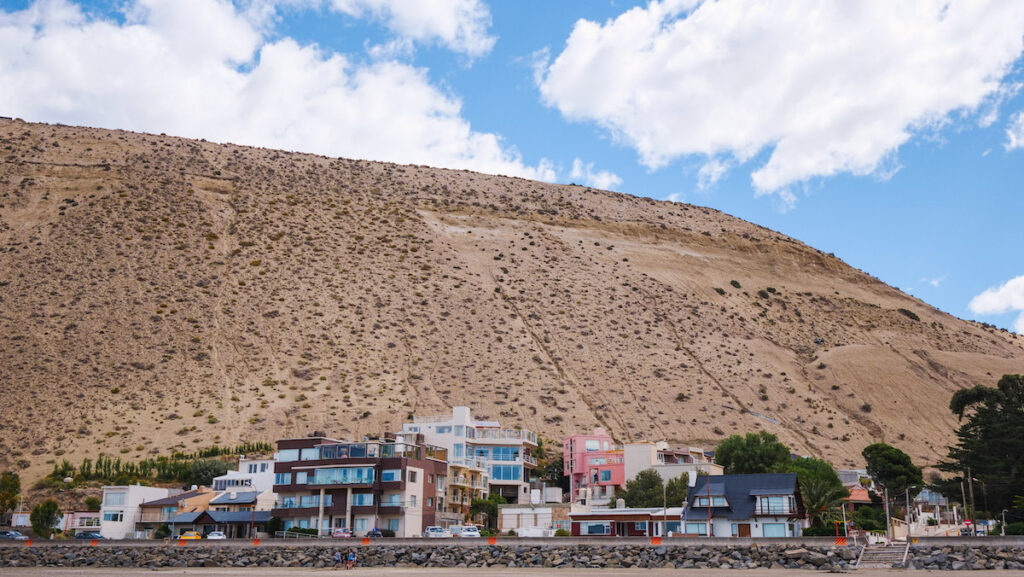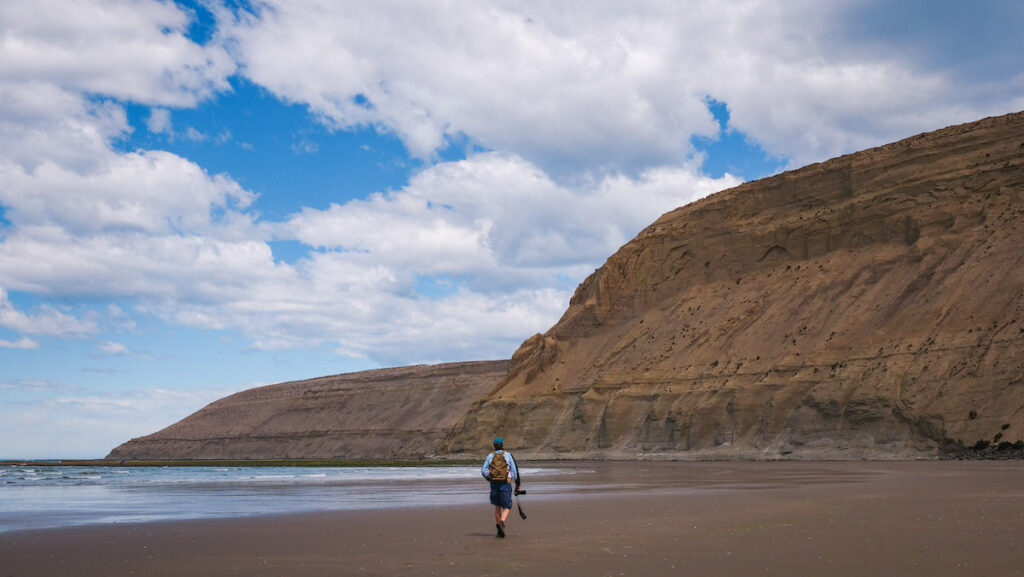 Watch the wind buggies race
Rada Tilly's beach is a popular destination for all sorts of wind sports like windsurfing and kitesurfing, but did you know there's also land sailing?
That's right, this is a sport where three-wheeled carts with a sail attached to them move using the force of wind.
The vehicles are known as wind carts or wind buggies, and there's even a landsailing school on the beach's north end called Asociación Patagónica de Carrovelismo.
You can catch them practicing on this very beach, and they also hold annual competitions, so if you time your visit right you can watch the wind buggies race in the championship!
Check out the beachfront homes
One of the things we found most interesting about Rada Tilly were the beach homes built in all sorts of different styles!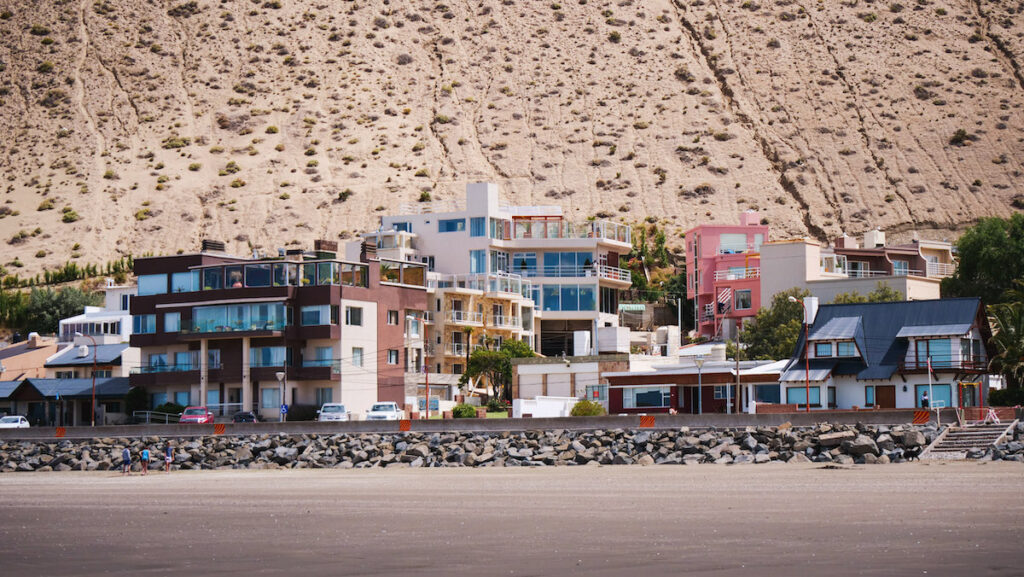 One thing to note about Rada Tilly is that it's considered a weekend getaway and summer playground for a lot of people who work in Comodoro's Rivadavia oil industry, so that means big money.
You'll notice a mix of elegant houses and even grand mansions as you enjoy a stroll along the Costanera which runs parallel to Avenida Armada Argentina.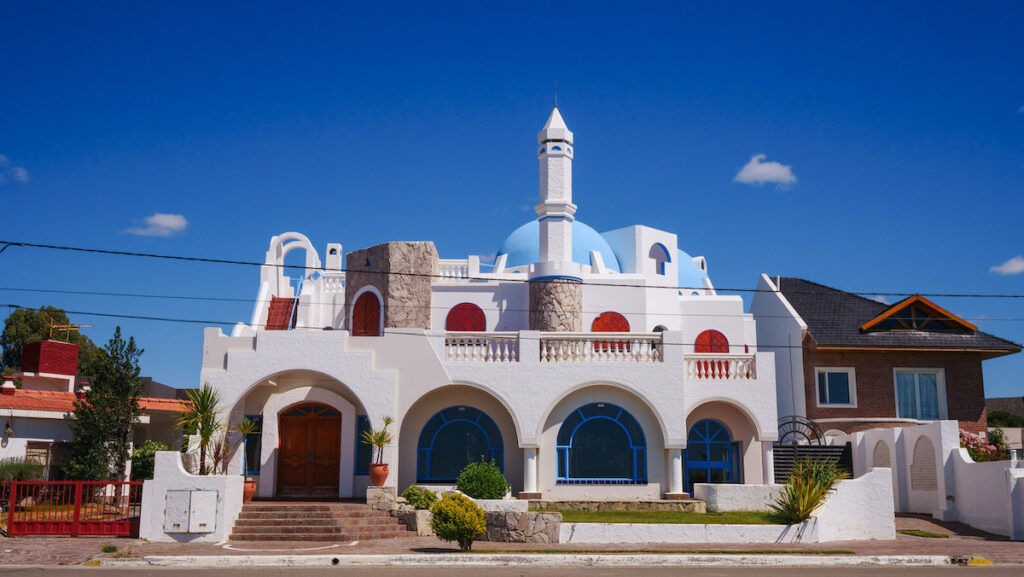 There was one house in particular that caught our attention that looked like it had been inspired by Santorini with a splash of neighbouring Turkey. It was painted white with blue domes, but it also had architectural elements that resembled a minaret.
Not at all what we expected to find in this part of the world!
Lunch at #in Restaurant
We only had one day in Rada Tilly so we wanted to enjoy a nice seaside meal, and I really think we chose right with #in Restaurant.
This is a restaurant by day that turns into more of a beach lounge and sushi bar by night.
They had a really nice menu featuring a mix of Patagonian dishes.
While we waited for our mains, we were served two loaves of bread fresh out of the oven with a garlicky spread.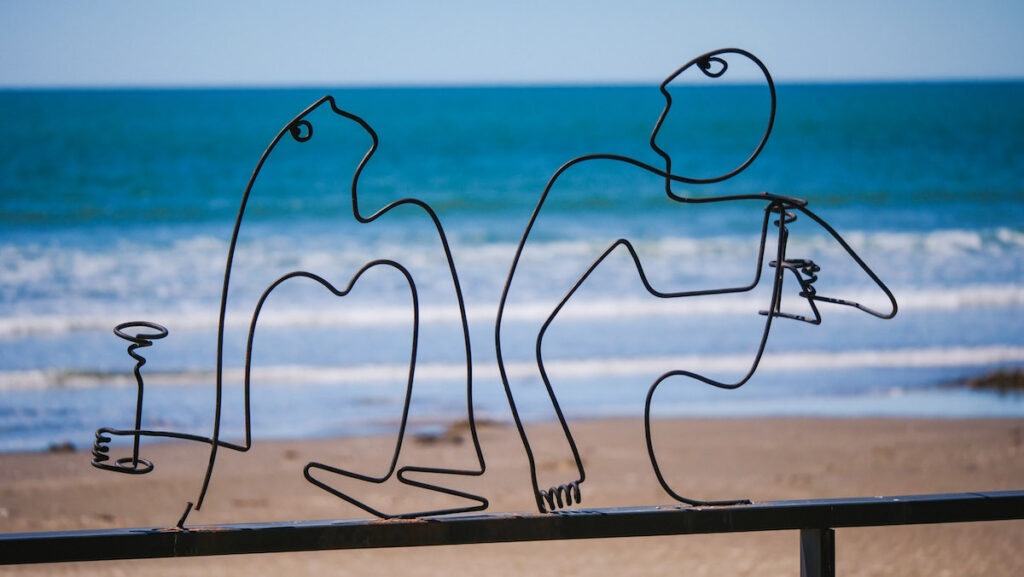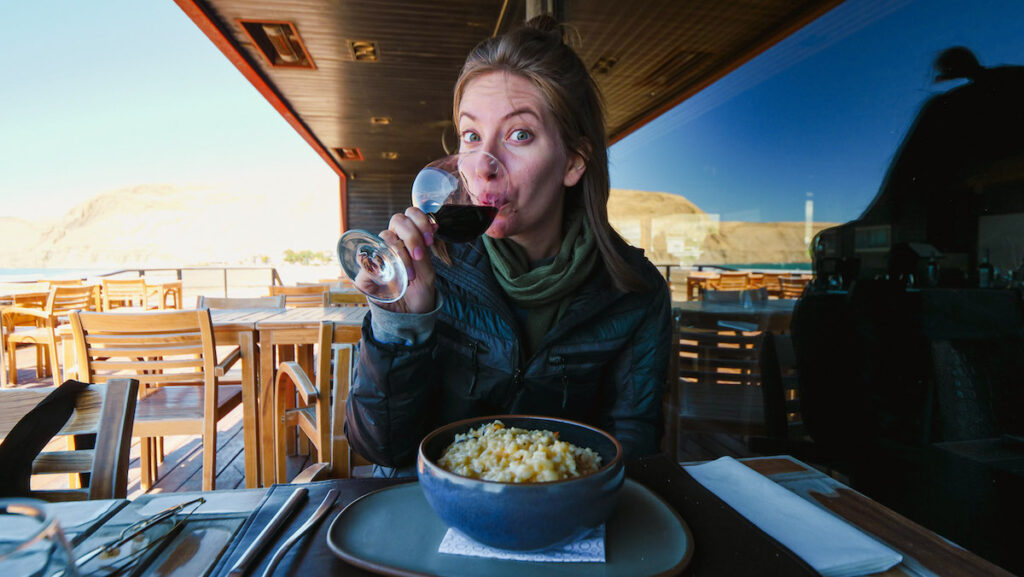 I ordered the seafood risotto with shrimp, squid, mussels and scallops. It was creamy, butter and cheesy – you could see the strings of cheese with every bite! The perfect dish to enjoy by the seaside.
Meanwhile, Sam ordered the lamb with caramelized onions and a side of risotto alla Milanese (the secret ingredient here is saffron). This was probably the best dish on the menu and Sam proceeded to declare it the best lamb he's had in his life.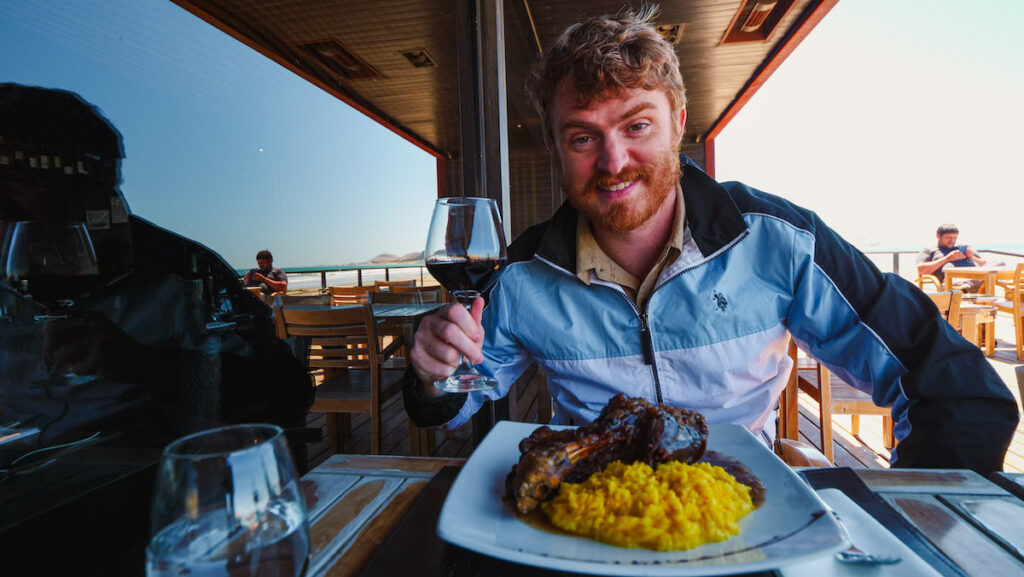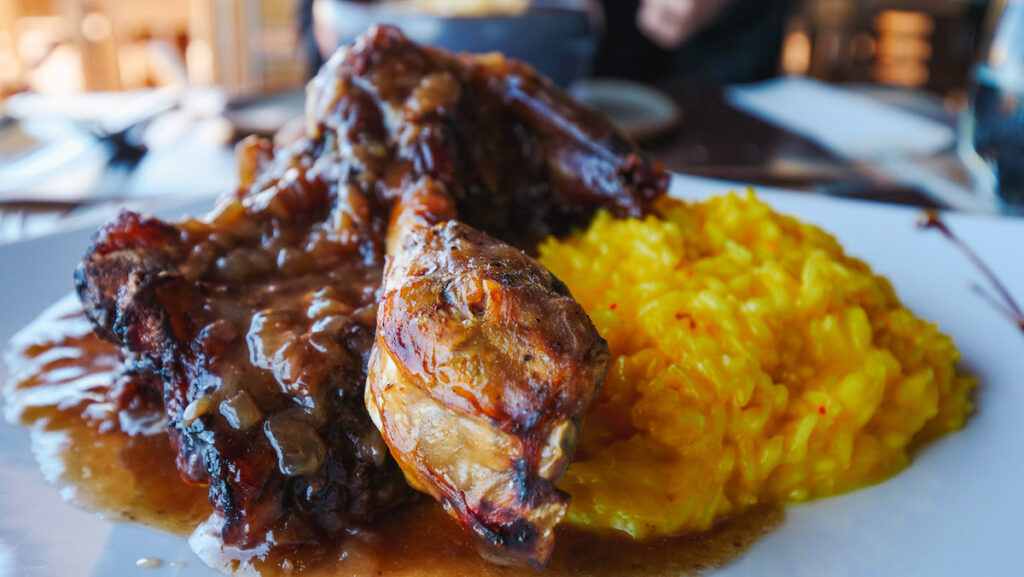 To accompany the meal, we got a bottle of Patagonian wine called La Poderosa by Bodega Fin del Mundo.
And after such a fabulous meal, we couldn't resist dessert and got the dulce de leche volcano. This is a warm brownie with a warm, gooey caramel in the middle that spills out when you cut into the dessert. It had a light dusting of powdered sugar and it was served with a scoop of vanilla ice cream.
I can't say enough good thing about this meal. It really was wonderful!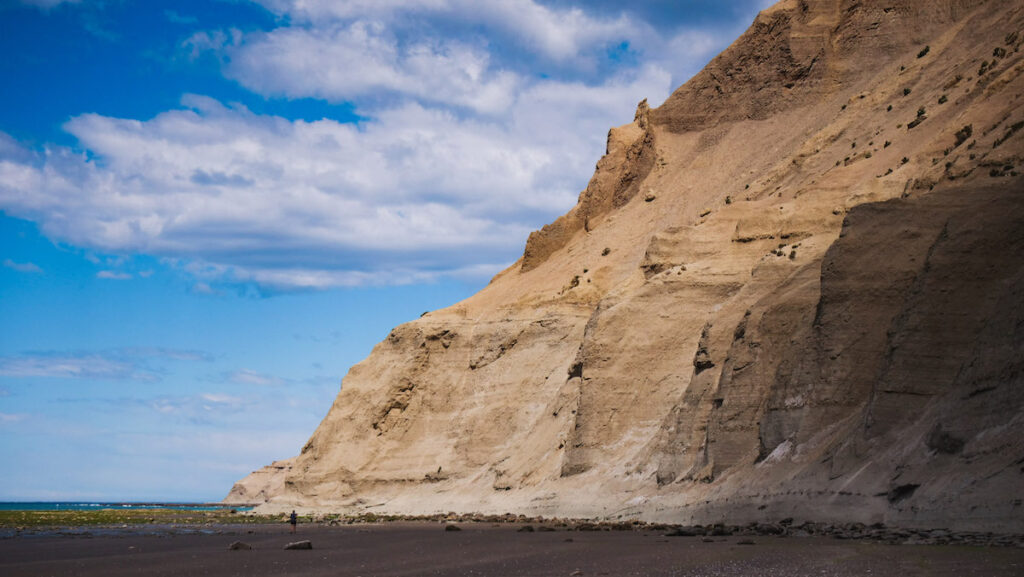 See the sea lions at Punta Marqués
Punta Marqués is a popular spot to go see sea lions. Most people visit on a day trip from Comodoro Rivadavia, but it's even closer to Rada Tilly!
If you're up for a workout, you can hike up from the beach – it's a 6-kilometre walk from the south end. You just need to get on the road Al Mirador, which means 'to the lookout'. It's a dirt road and there are trails that break away as shortcuts.
If you decide to walk, make sure you have plenty of water, sunscreen and a sunhat as there is no shade and the climate here is quite dry and arid.
However, if you can, I would suggest paying for a taxi to take you up to the viewpoint. You can get them to wait for you and then drive back.
And if you really feel like you need more time, you can always walk back (it's easier on the way down).
Visit the Rada Tilly Regional Museum
If you're up for a museum visit, the Rada Tilly Regional Museum is a cute little spot to check out.
This museum focuses on showcasing the native flora and fauna of the Patagonian steppe; you can see sea lions, Magellanic penguins, rheas, albatross and other wildlife.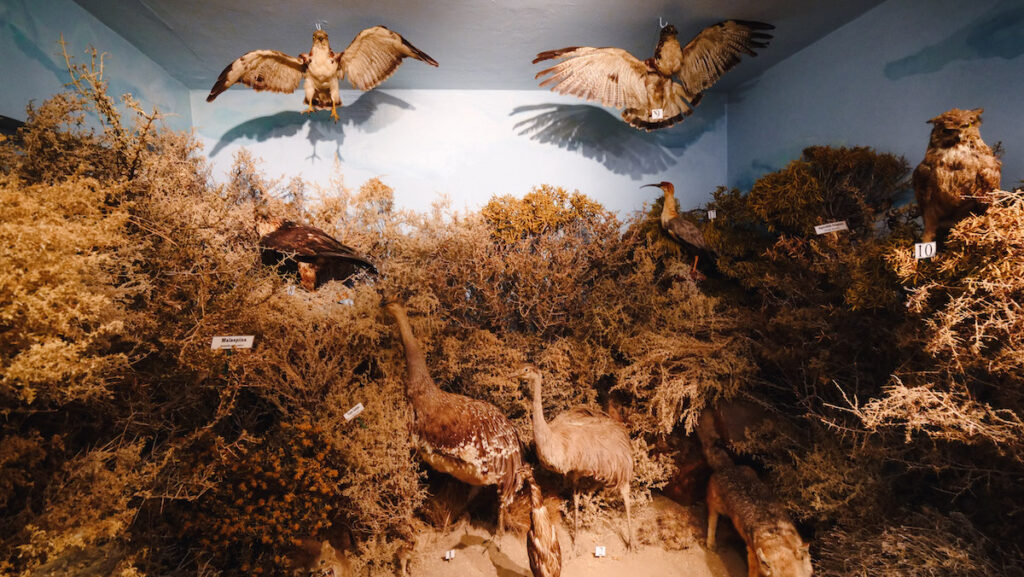 They also have displays with fossils from different geological eras as well as the various ethnohistorical groups that inhabited this area.
Admission to the museum was the equivalent of $0.50 USD and it can be done as a self-guided visit.
And that's a taste of what you can get up to in Rada Tilly! It's a great day trip from Comodoro Rivadavia, but if you have the time to linger for a few days, you'll be able to soak the beach vibes even more.