Cordoba's Jesuit Quarter is a great place to explore if it's your first time in the city. Filled with cathedrals, churches, cloisters and crypts, this part of Cordoba feels like a living museum where you'll immediately be transported several centuries back.
Cordoba is Argentina's second-largest city so it can be overwhelming trying to see and do everything on your first trip. However, the Jesuit Quarter offers a glimpse of the city's early beginnings and it's a great introduction for visitors who only have a couple of days in town.
But before we dive into everything there is to see and do in Cordoba's Jesuit Quarter, we need to talk about how and why the Jesuits ended up in Argentina.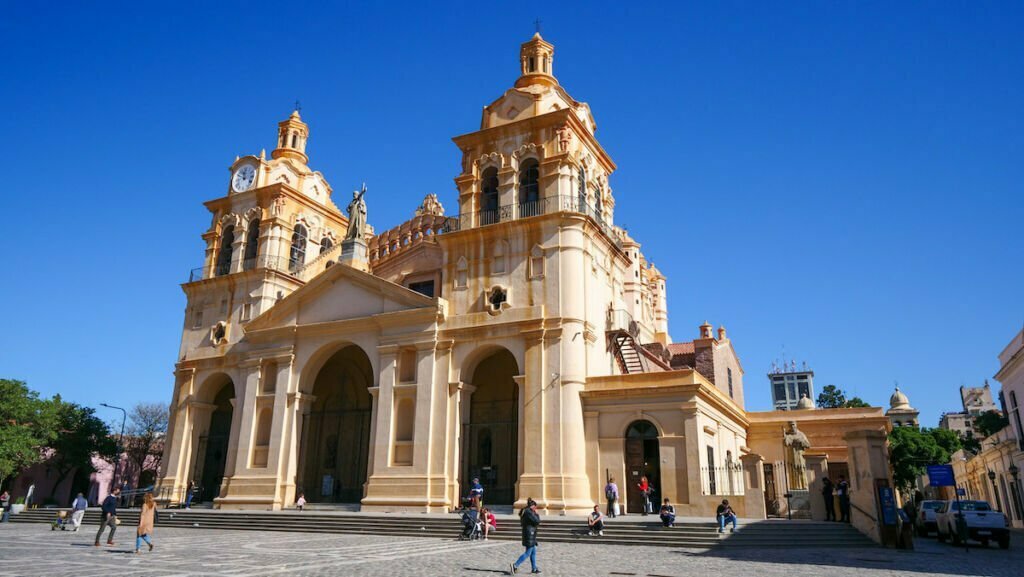 History of the Jesuits in Argentina
The Jesuit Order was founded in 1540 by Ignatius de Loyola, a Spanish Catholic priest and theologian.
Also known as the Society of Jesus, this was a religious order whose goals included establishing highly disciplined schools and propagating Catholic beliefs through missionary work.
The Jesuits arrived in what is today Argentina in November 1585, and they settled in Córdoba by 1599 making it a hub for their work; namely, to educate and convert the local native population.
Starting in 1615, the Jesuits developed estancias to fund their work. There were six ranches or farms in the Province of Cordoba, which acted as agricultural and trade centres. Some of the estancias had sawmills, flour mills, vineyards, cattle, orchards, looms, kilns – anything that could produce an income to continue funding their work.
In this manner the Jesuits gained great power, because even though they were not allowed to accumulate wealth for themselves, they managed to do so for the Order.
This power, along with their firm dedication to the pope in Rome, was a reason for concern for the Catholic monarchs.
The Jesuits' defense of the indigenous populations against abuses committed by Spanish colonizers was also seen as an impediment in establishing absolute monarchist rule.
That is why in 1767, the Jesuits were expelled from Spain and all of its colonies (including Argentina) following the decree by King Charles III of Spain.
The Jesuits had simply become too powerful and they were seen as a threat, and that is how the Jesuit chapter came to an end.
Staying in Cordoba's Jesuit Quarter
Hotel Virreinato
So, where should you stay in Cordoba's Jesuit Quarter?
It's not often that we share the hotels we stay at, but this place was an experience in and of itself and it was a big part of why we enjoyed our time in the city.
We stayed at Virreinato Hotel Boutique; the name translates to 'viceroyalty' in Spanish, and the hotel is set in a historic home right in the heart of the Jesuit Quarter.
The building dates back to 1670 and the interior was decorated with elaborate furniture, and lots of art and antiques; it was like stepping back in time.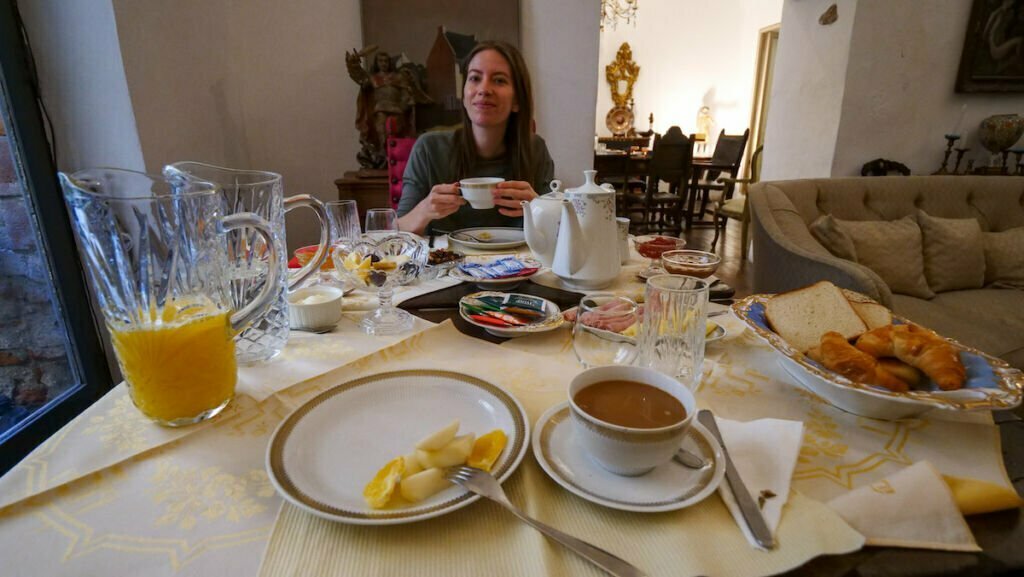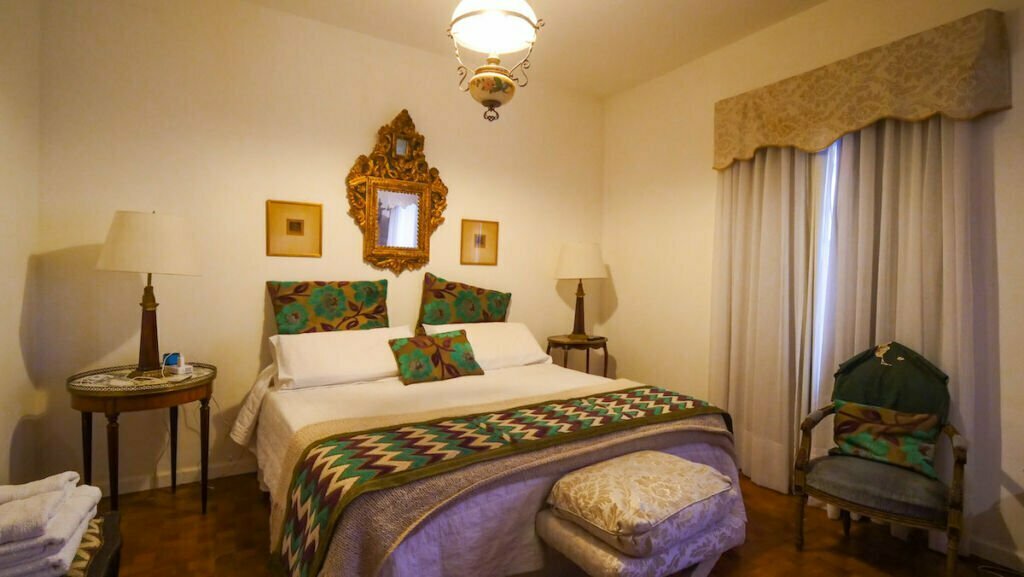 The hotel offers guided tours to all guests, and they also open their doors to visitors once a month. During this tour you can learn all about the building's Jesuit history, and also about the owners who made this place what it is today, filling it with an impressive collection of art from across the globe.
Breakfast surrounded by antiques was a highlight of the trip!
Places to Visit in Cordoba's Jesuit Quarter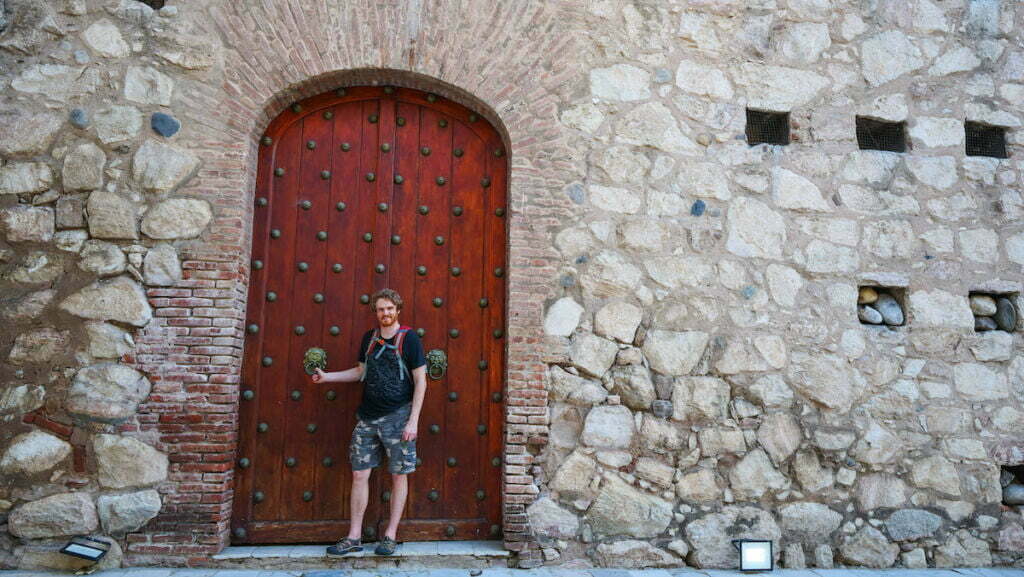 Jesuit Block
Let's begin our Cordoba city tour where it all began, in the Jesuit Quarter.
The Jesuits arrived in Cordoba and established themselves around the year 1599, and during their time here, they really shaped the city's landscape, specifically by building lots of churches!
Cordoba's Jesuit Block is made up of the National University of Córdoba, the National College of Our Lady of Montserrat, and the Jesuit Church and Residence.
These are places you can visit independently, or if you prefer exploring with a local, you can join a guided walking tour.
This half-day tour begins in Plaza San Martin which is surrounded by the Cathedral of Cordoba and the Old Town Hall in the city's historic centre.
The tour then covers other highlights in the Jesuit Quarter like the Church of the Company, the Rector of the University, and the National College of Monserrat, plus an optional visit to the Historical Museum.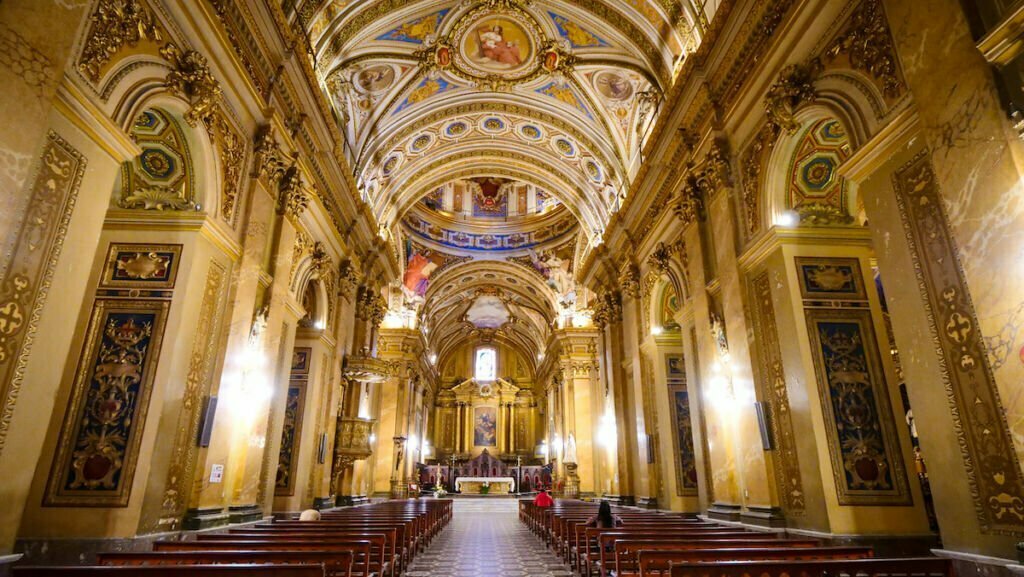 Cordoba Cathedral
The Cathedral of Cordoba, also known as Nuestra Señora de la Asunción, is the oldest church in continuous service in Argentina.
It is also the oldest colonial building in the whole country that it still intact and functional.
Construction began in 1582 and the cathedral was consecrated in 1706, but it wasn't officially finished until 1787.
As you walk in through the massive wooden gates and enter the nave, your eyes are guided up to the the cathedral's impressive central barrel vault ceiling that's embellished with frescoes and lots of gold leaf. The soft lights make everything glow.
The style is Renaissance meets Spanish colonial baroque meets Neoclassical.
Cordoba Cathedral is a National Historic Monument and an invaluable part of Argentina's architectural heritage, plus it's so centrally located on the west end of Plaza San Martin that it's impossible to miss.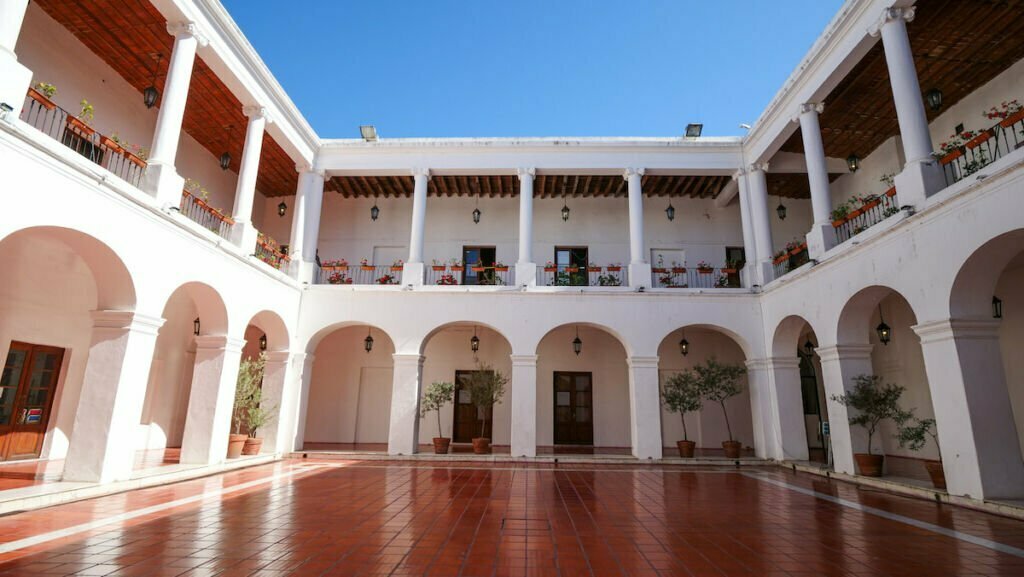 El Cabildo
Right next to the cathedral, you have the Cabildo which was the colonial equivalent of a town hall.
Prior to the existence of the cabildo, the local government used to meet in members' private homes.
In 1588, construction of an adobe structure with a thatched roof began. This eventually gave way to a framed wood structure in 1610, and in 1786 the current structure was completed.
The only way to tour the whole building is as part of a guided tour that runs around 40 minutes.
The tourist information point is located in the Cabildo, so you can go in and inquire about the tour starting times.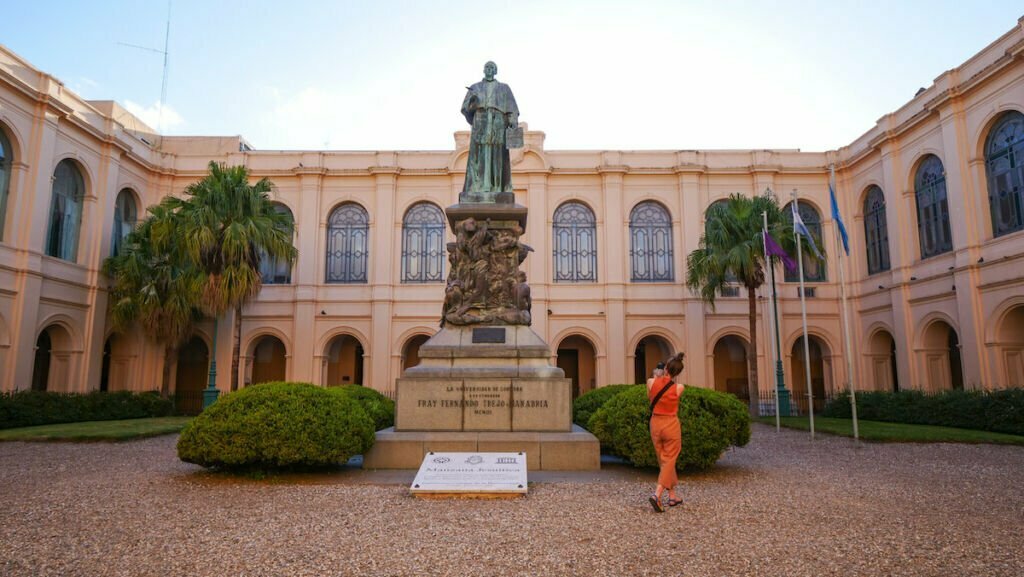 University of Cordoba
Cordoba is nicknamed 'la Docta' or 'the Wise' thanks to the number of universities spread across the city. (There are 8, in case you were wondering!)
The National University of Cordoba, or Universidad Nacional de Córdoba, is the oldest university in Argentina and the third oldest in the Americas.
The university was founded in 1613 and it remained the only university in the whole country for over two centuries.
It's precursor was the Collegium Maximum which was founded in 1610 by the Society of Jesus which was attended by the students of the order. So as you can see, there's a lot of history in this place!
We happened to walk past the university's law faculty during one of our strolls through the Jesuit Quarter and we caught a glimpse of the beautiful courtyard. We asked the security guard if we could walk in and apparently it's open to the public, so we enjoyed a visit.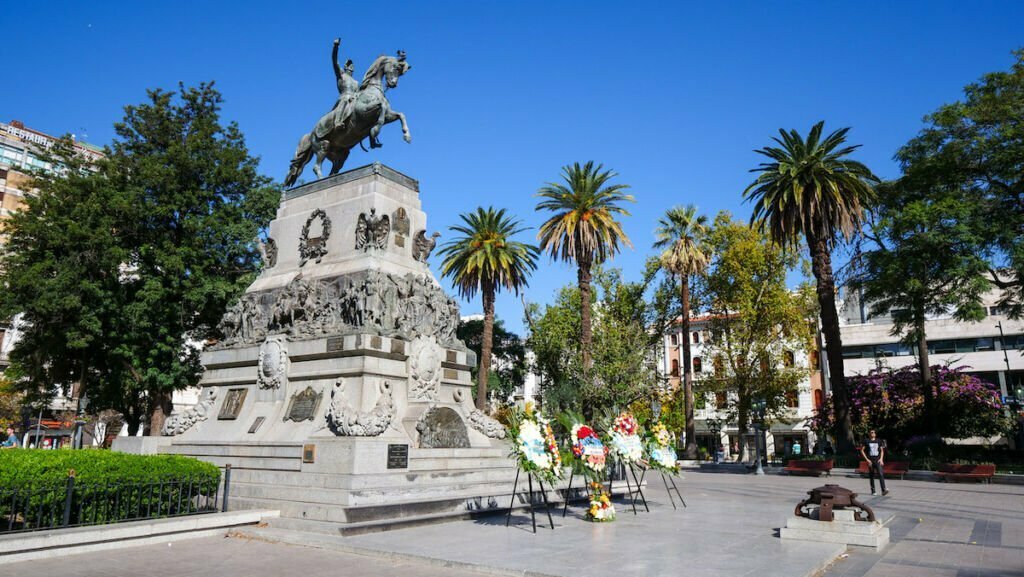 Plaza San Martín
Another place to visit in Cordoba's Jesuit Quarter is Plaza San Martín.
This is the central square and it pays homage to José de San Martín, who led South America's successful struggle for independence from the Spanish Empire.
He is known for liberating Argentina, as well as Chile along with O'Higgins and Peru with Bolívar. He is the most important Argentine founding father and this square is dedicated to his memory.
The plaza is lined with benches and palm trees offering shade, and it's a nice place to give your legs a break in between all the sightseeing.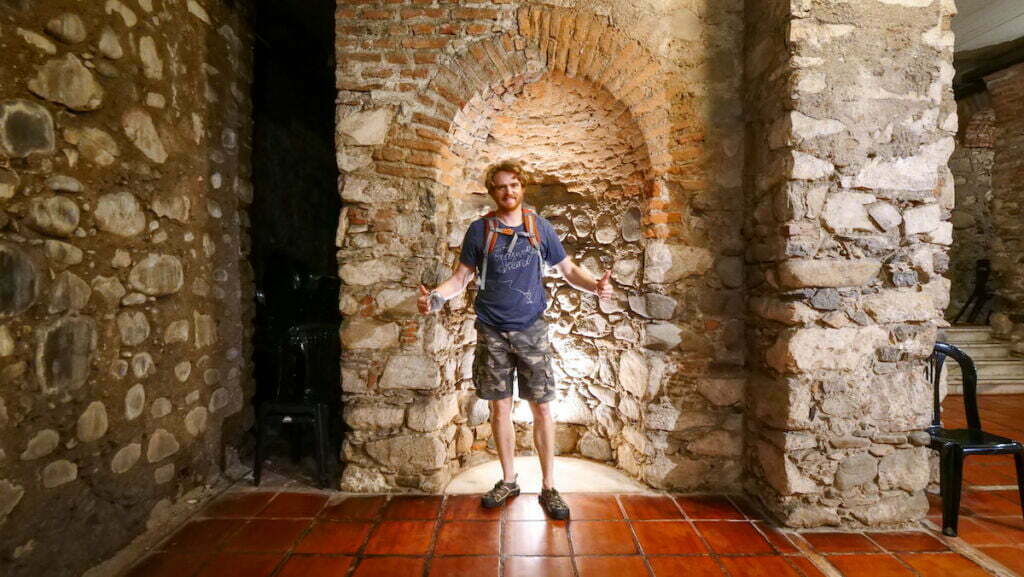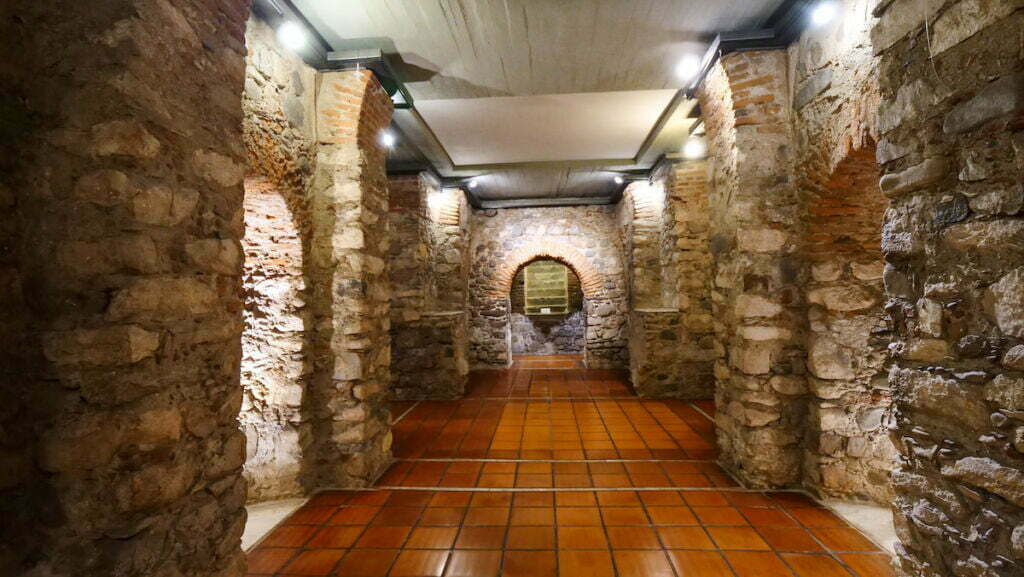 Jesuit Crypt
The ruins of this Jesuit Crypt sit underground beneath the modern day streets of Cordoba.
This place was originally designed as a noviciate, which was later converted into a crypt and crematorium.
It was abandoned after the Jesuit expulsion, and the discovery of the crypt only took place when the national phone company began digging to extend its phone lines, and this is what they came across.
Access to the crypt is on either side of the pedestrian street Rivera Indarte, where it meets Avenida Colón.
The crypt regularly hosts music nights and art exhibits so that's something else you can ask about when you visit in person.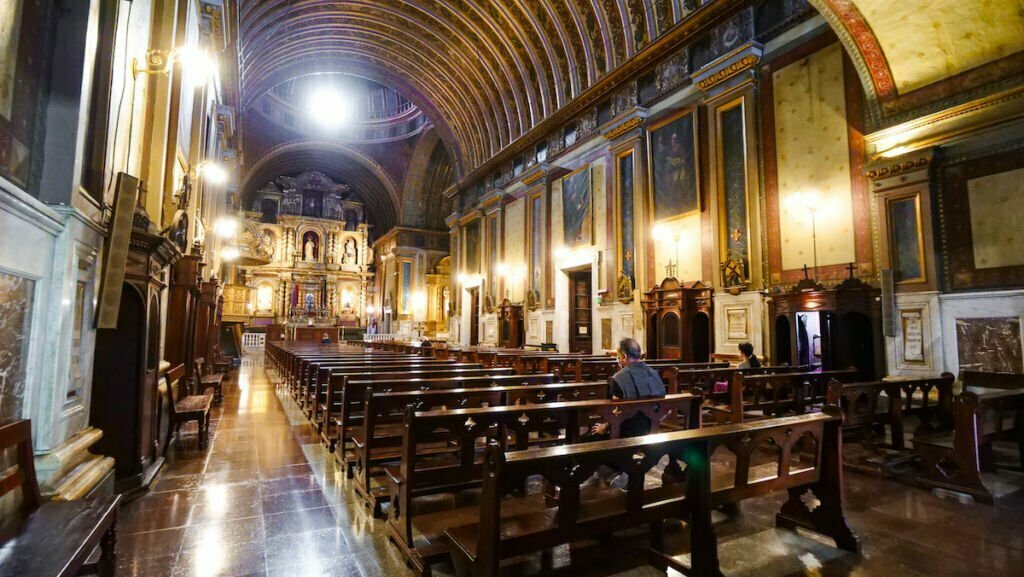 Society of Jesus Church
You're probably sensing a theme here; Cordoba's Jesuit Quarter is filled with cathedrals, crypts and churches – and we have another one for you!
Another church not to miss is the Society of Jesus Church, locally known as Iglesia Compañía de Jesús.
This church was built between 1640 and 1676, and it is shaped like a cross with a large dome where the nave intersects the transept.
It is dimly lit, but you can see paintings hanging on either side of the nave leading towards an impressive altar.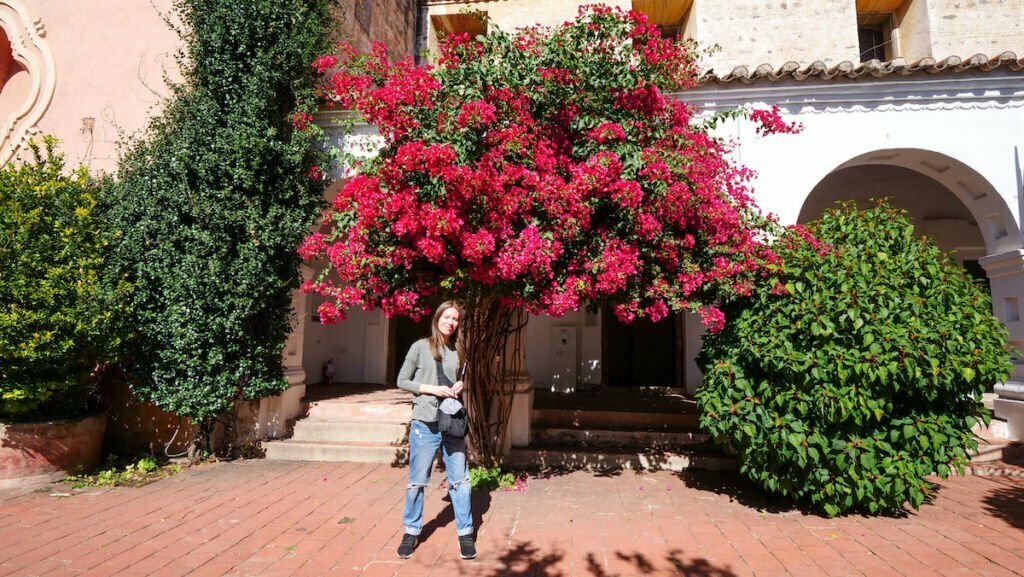 Museum of Religious Art Juan de Tejeda
Even if you're not into religious art, I would recommend visiting the Museum of Religious Art Juan de Tejeda for the architecture alone.
This building dates back to colonial times when it was owned by Juan de Tejeda, a local dignitary and wealthy merchant who lived in this sought after location directly across the cathedral.
In 1625, Tejeda donated his home in order to create a cloistered convent. This was done as an act of gratitude to Saint Teresa of Ávila after Tejeda's daughter had a miraculous recovery from a fatal disease.
The priory of the Carmelite Sisters started operating out of here in 1628.
The museum's exhibition rooms centre around a beautiful courtyard filled with orange and lemon trees, hydrangeas, and jasmines.
Inside, you can see various religious artefacts and sacred relics that come from the Cathedral's treasury and the San José Monastery.
Where to Eat in Cordoba's Jesuit Quarter
View this post on Instagram
Solar de Tejeda
For traditional Argentine food, you can't miss out on Solar de Tejeda.
This restaurant is located in a historic building featuring a long gallery with arched doorways and high ceilings, and you can opt for indoor or al fresco dining.
For a taste of Argentina's BBQ, you can order from the 'Parrilla' section which features various cuts of steak, chorizo and morcilla (blood sausage). You can order the 'parrillada' if you'd like a selection of various cuts of meat.
We opted for one of their homemade pastas, ravioli in a four cheese sauce; and locro, which is a traditional lentil stew from the northern part of the country.
For dessert you can't go wrong with flan and a dollop of dulce de leche on top!
Address: 27 de Abril 23
View this post on Instagram
Marmol Siglo 17
Marmol Siglo 17 is a very cool building full of Jesuit history. What is a restaurant today was once a Jesuit dining hall.
We ate at this restaurant a couple of times over the course of our visit to Cordoba.
One evening we ordered the charcuterie board with deli meats, cheeses, pickled vegetables, leberwurst, bread and paired it with a bottle of red wine.
We then went back and tried their fancy salads. There's one that comes with avocado, leafy greens, grilled veggies, pickled onion, beetroot, sweet potatoes, and a mix of seeds.
But if you're looking to try some of their signature dishes, you can opt for the wild boar tomahawk steak, the fried four-cheese sorrentinos, or the mustard pork loin.
For dessert, their brownie with dulce de leche, merengue and fresh berries is divine!
Address: Duarte Quirós 175
La Compañia
The city can get pretty hot during the summer months and you'll likely want to find a cool shaded spot at some point during the course of the day; La Compañia is a nice option in the heart of Cordoba's Jesuit Quarter.
The cobbled courtyard features al fresco dining surrounded by lush vegetation, there's a water fountain offering a soothing melody, and most importantly it's cool and shaded.
We sat down and chugged down lemonades like two wanderers who'd reached an oasis in the desert, but they do have meal options as well.
Address: Caseros 88
View this post on Instagram
La Paila
Technically, La Paila isn't a restaurant, but it's the place to visit if you want to stock up on traditional Argentine sweets!
A few treats you won't want to miss include:
Conitos: little peaks of dulce de leche set atop a cookie base covered in a chocolate glaze
Nueces confitadas: walnuts coated in dulce de leche and covered in a sugar glaze
Alfajor cordobés de membrillo: two cookie layers filled with a quince jam filling and covered in a sugar glaze
They have so many different types of alfajores that we ordered a dozen and asked them to give us one of each: with dulce de leche and a chocolate glaze, Santafesino style, meringue alfajor, coconut with a chocolate base, with sugarcane, you name it!
Plus, they also sell jams! If you want to try a unique flavour, go for cayote, or chayote in English.
Address: Duarte Quirós 185
Jesuit Block and Estancias of Córdoba
While the Jesuit Block sits in the centre of Córdoba, that's only one piece of the Jesuit history puzzle. Scattered across the Province of Cordoba there were also Jesuit estancias that funded the missionary work carried out by the Society of Jesus.
These included:
Estancia of Alta Gracia
Estancia of Jesús María
Estancia of Santa Catalina
Estancia of Caroya
Estancia of La Candelaria
Estancia San Ignacio (only ruins)
The majority of these estancias now house museums and are open to visitors with the exception of Estancia San Ignacio where only ruins remain.
The Jesuit Block and the Estancias of Cordoba were declared part of the Cultural Heritage of Humanity by UNESCO in 2000. They illustrate the unique religious, social, and economic experiment that was carried out for a period of over 150 years during the 17th and 18th centuries.
So, if you're interested in doing a more in depth tour of Cordoba's Jesuit past, renting a car and road tripping the province is a good way to do so!