A day trip to Tafí del Valle and the Quilmes Ruins should be the first thing you add to your itinerary if you're plan to visit the Province of Tucumán.
This is the most popular excursion you can do from the capital city of San Miguel de Tucumán and for good reason! Tucumán may be the smallest province in Argentina, but it is packed with culture, history and natural beauty.
On our tour of Tafí del Valle and the Quilmes Ruins we experienced a myriad of landscapes ranging from lush jungles to arid deserts, we visited mysterious monolithic stone carvings, we sampled regional deli meats and cheeses, we stood under the shade of an 800-year-old cactus, plus we explored some of the largest pre-Columbian ruins in all of South America!
It was a great introduction to what Tucumán had to offer, and now we're going to share what you can expect from this day trip.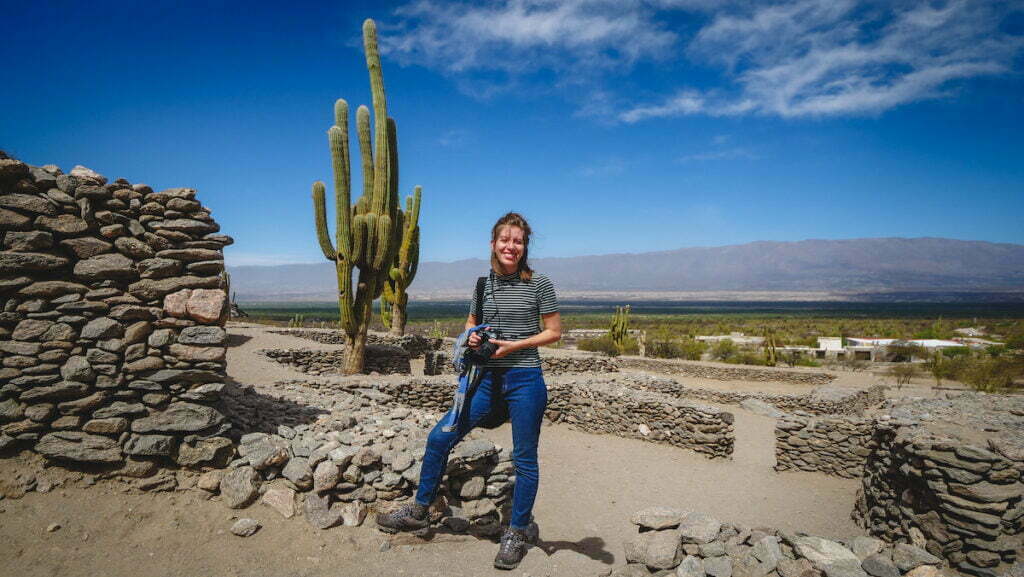 How to visit Tafí del Valle & Quilmes Ruins
Seeing as Tucumán is the smallest province in Argentina, you can see quite a bit of it in one day!
For this particular route, you can either rent a car and drive yourself, hire a private driver for the day, or join a guided group tour.
We hired a driver since there were 3 of us, however, it was the same itinerary you would do with a tour.
This Tafí del Valle and Quilmes Ruins Tour covers everything we did that day. It's a 10-hour tour so don't make any other plans for the day!
Alternatively, this tour combines Tafí del Valle, Quilmes Ruins and Cafayate, which is a popular wine destination in Northern Argentina. This is a 12-hour tour, so a bit longer, however, you can opt to stay in Cafayate and continue your travels around Salta from there.
There is also a half-day tour to Tafí del Valle, however, it skips over the impressive Quilmes Ruins, so unless you're pressed for time, I'd suggest the former.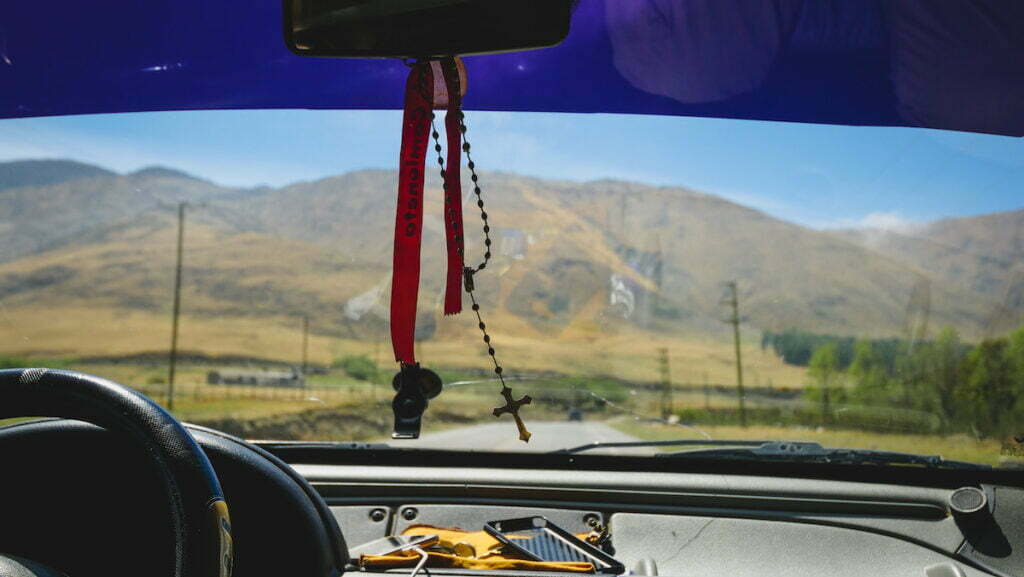 Monumento al Indio
The drive out of San Miguel de Tucumán goes up into the Yungas, the temperate slopes of the Andes Mountains where you get a rainy, humid, and warm climate.
The vegetation was lush, green and dense with low hanging clouds – a completely different setting from the city we had just left behind.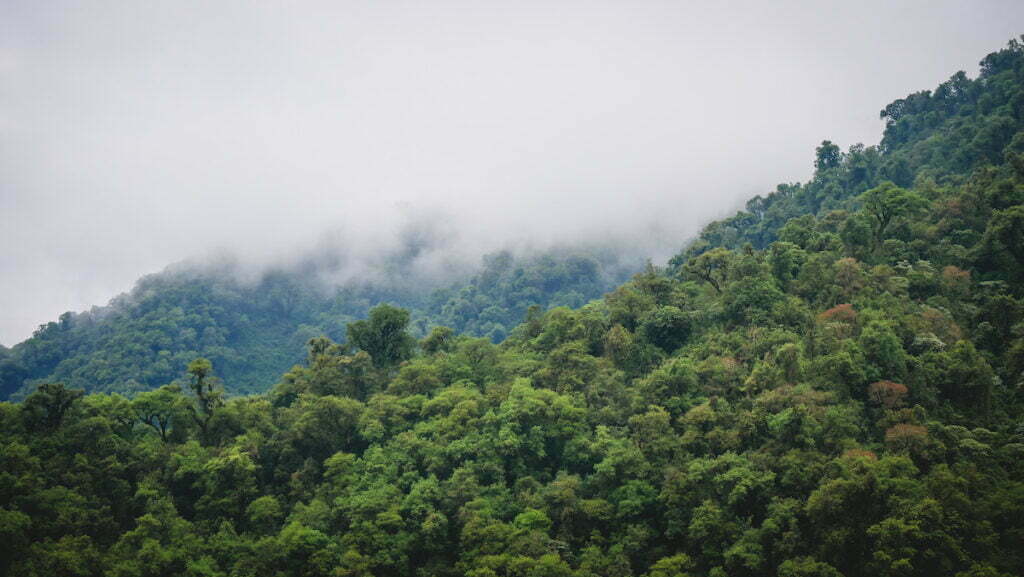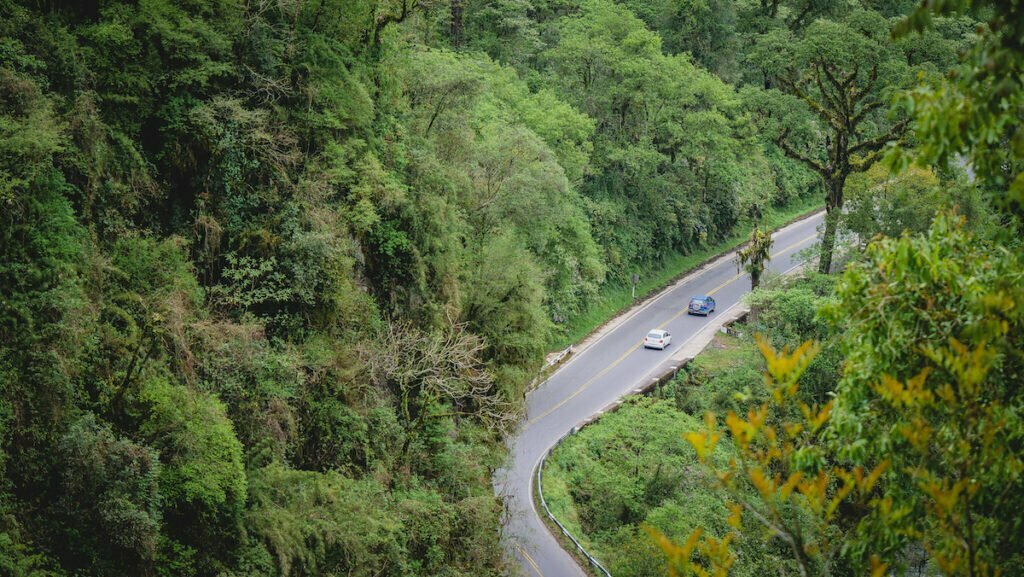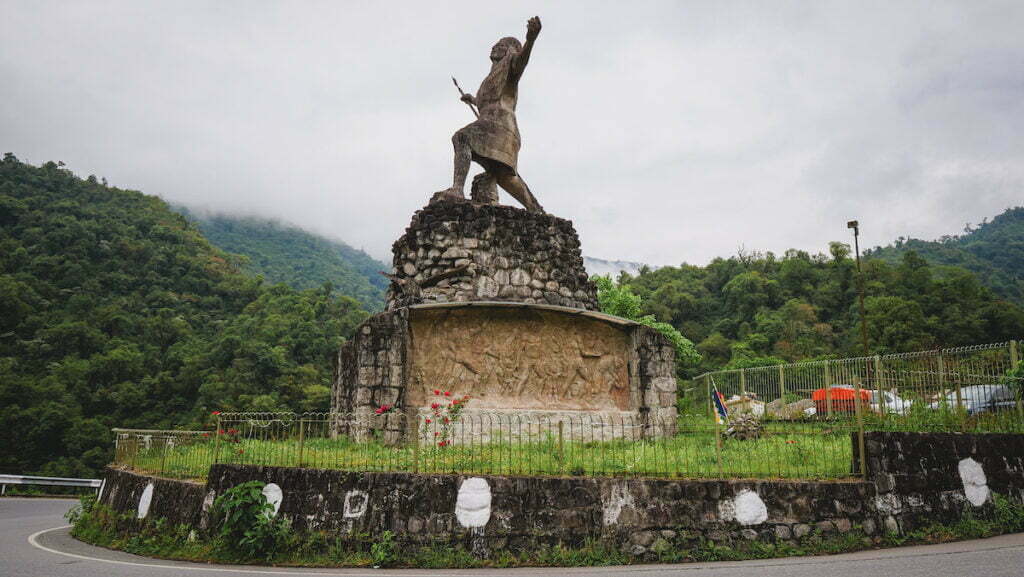 The first stop of our tour was El Chasqui, which means 'messenger' in the Quechua language and refers to the messengers of the Inca Empire who would transport messages via relay runners.
Chasquis were selected from the fittest young males who were known to be the fastest runners, and they were responsible for transporting oral messages, gifts and quipu (a recording device consisting of knotted strings which carried encoded information).
This 6-metre tall monument pays homage to the indigenous peoples who called this valley home. Locals refer to the statue as Monumento al Indio or Monument to the Indian.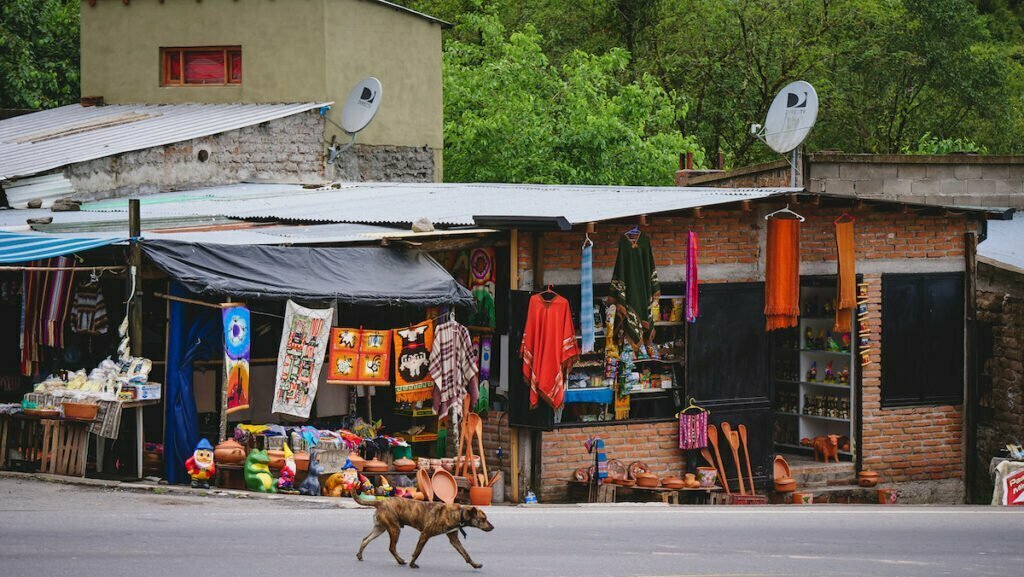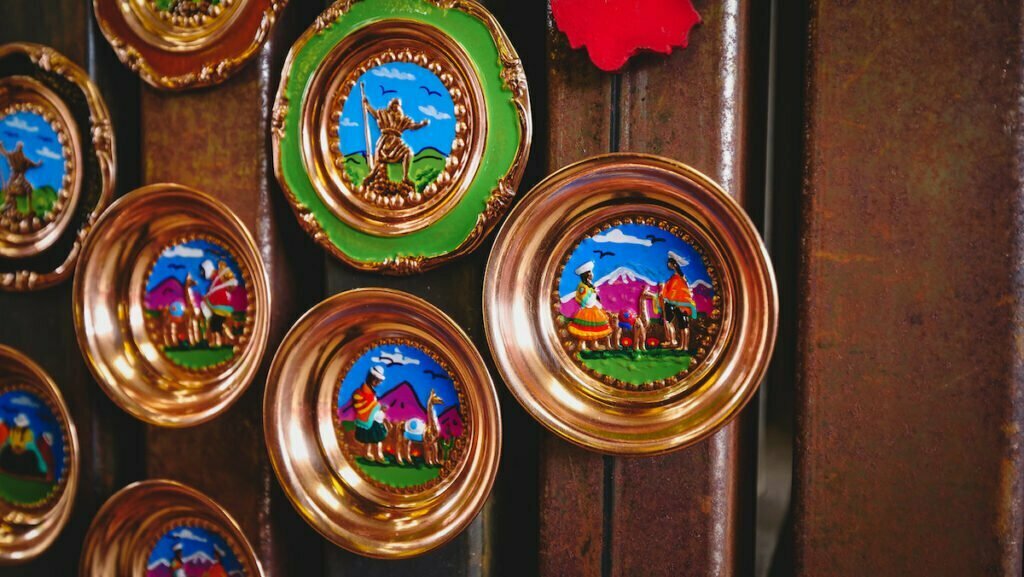 El Chasqui is a popular roadside stop where you get sweeping views of the valley, plus there's also a roadside market where you can grab a snack or pick up a few souvenirs (though this is only the beginning of your souvenir shopping opportunities).
Los Menhires
The next place we visited on our Tucumán tour was Los Menhires Archaeological Reserve.
The word 'menhir' refers to a human-made standing stone which can be found individually or in a cluster.
Los Menhires is home to a collection of 50 carved stones that were found scattered across the Tafí Valley, and were then moved to an archaeological reserve in the town of El Mollar.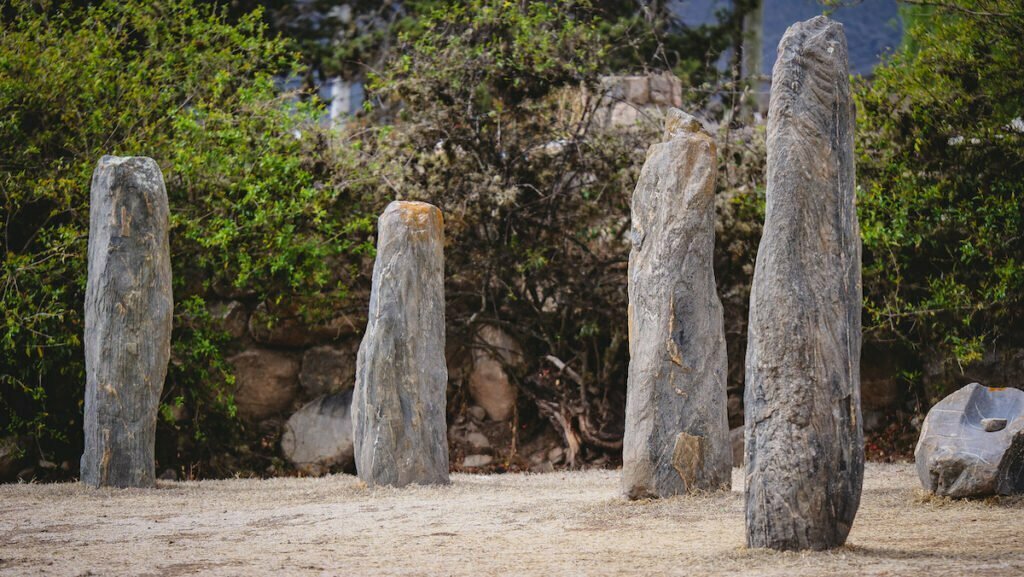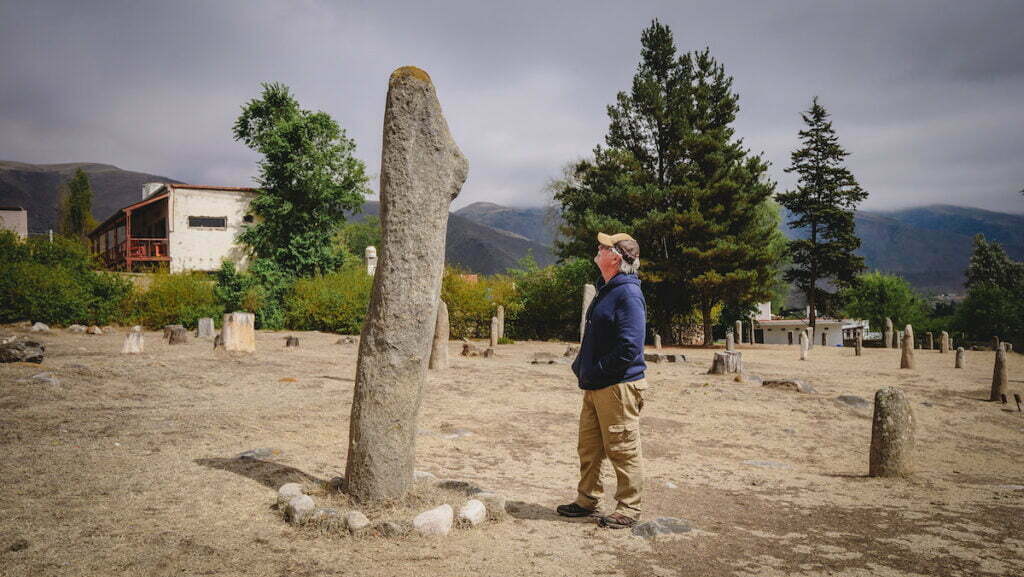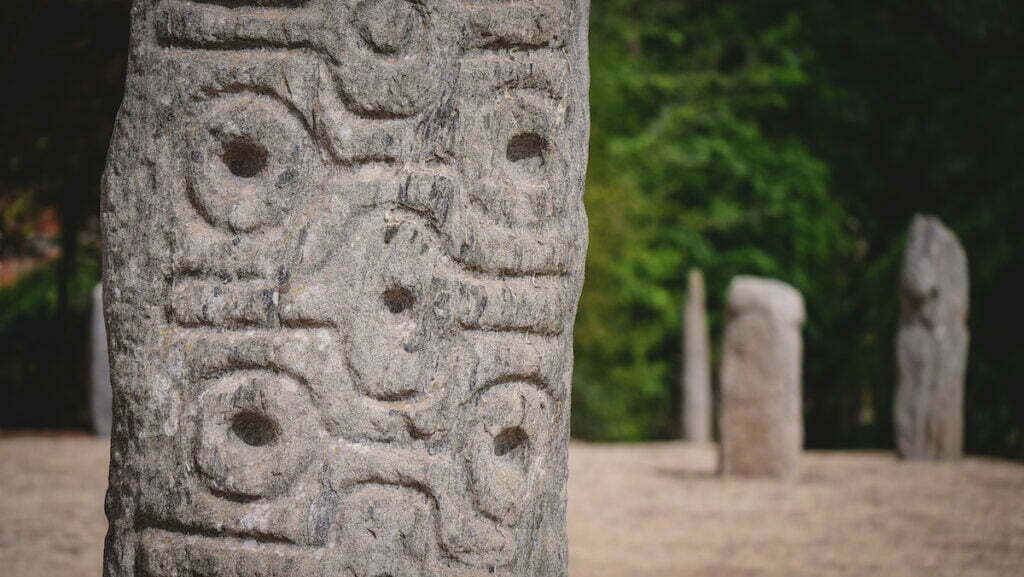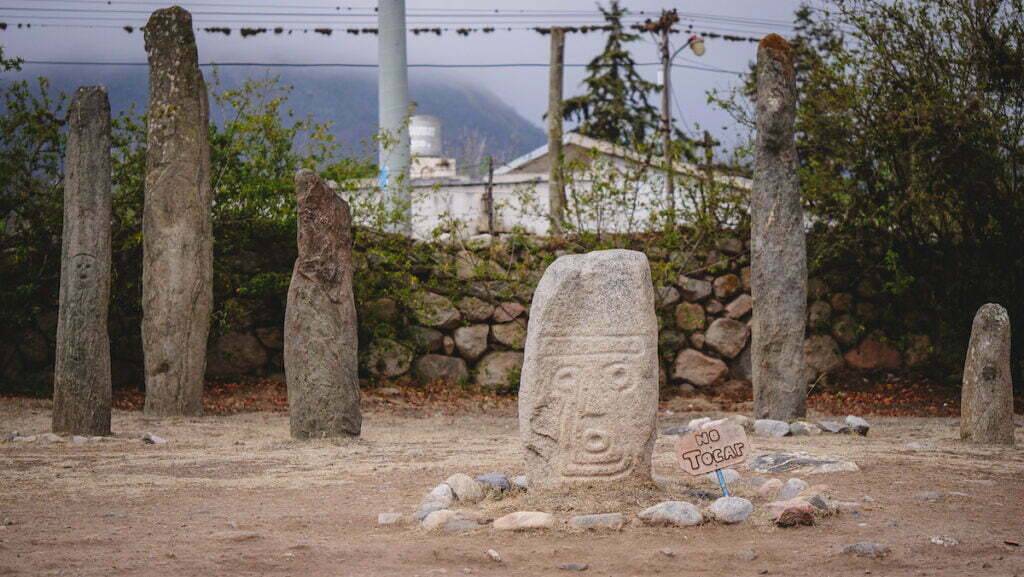 These megaliths were created by the Tafí culture, and feature human faces, llamas, and symbols of fertility.
When these standing stones were in their original locations, the majority of them faced east towards the sun signifying their connection to Inti, the ancient Incan sun god.
However, this is a detail that was not not respected when they were relocated to the archaeological park, so you'll notice they face in various directions, generally towards the centre of the park.
Tafí del Valle
Tafí del Valle is a popular destination for anyone travelling through the Province of Tucumán.
The town is located in the Tafí Valley which divides the Sierra del Aconquija to the south and the Cumbres Calchaquíes to the north.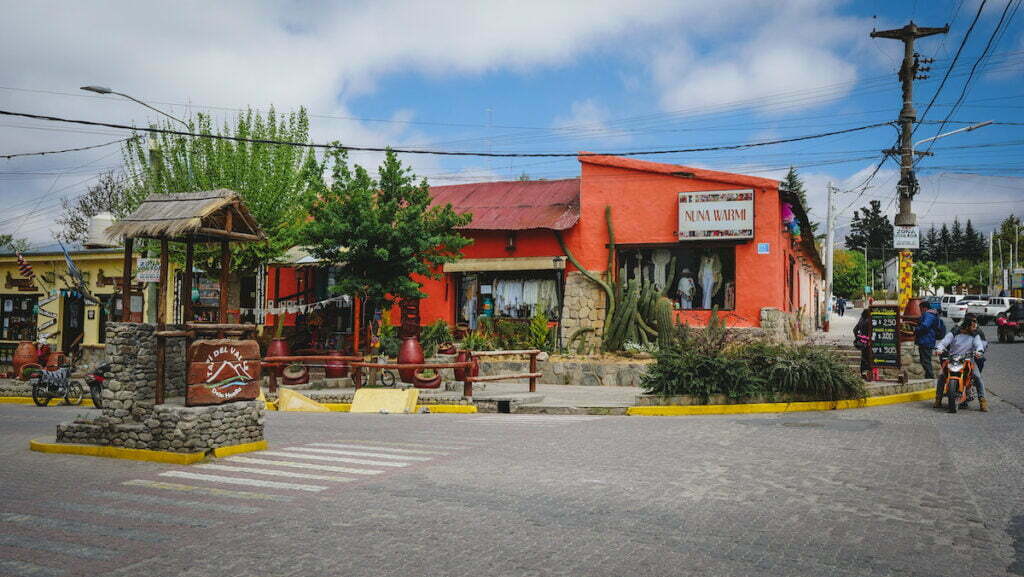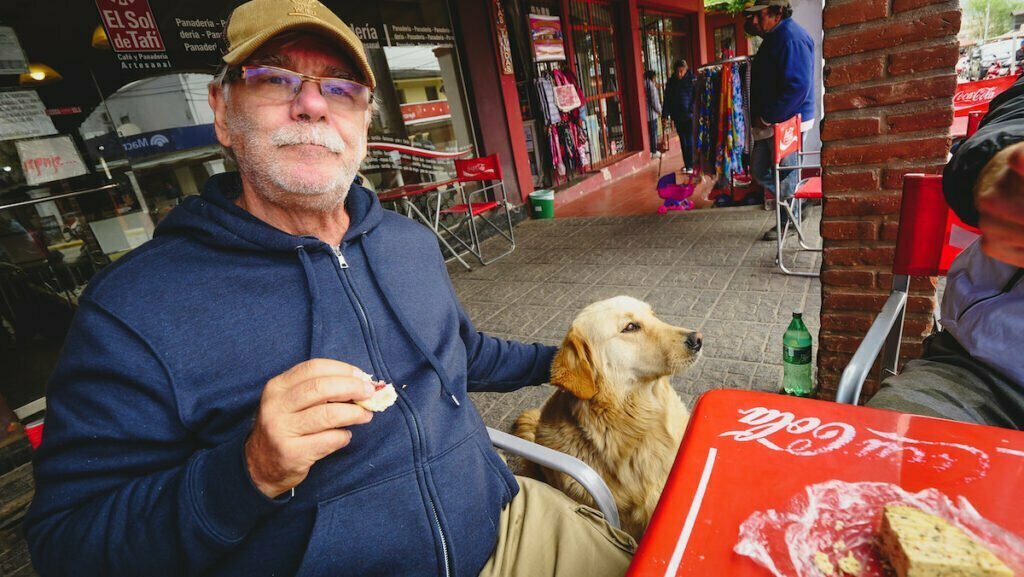 The town is very walkable and it has an abundance of artisanal shops, so it's a great place to pick up some souvenirs; you'll find clay pots, hand-woven baskets, textiles and more.
The town is also known for its cheese festival, so we had to buy (and immediately try) some of their chimichurri cheese.
Chimichurri is a condiment typically served with meat and includes spices like finely chopped parsley, minced garlic, olive oil, and oregano.
After purchasing our cheese, we went to a bakery for some fresh bread and then we sat on the sidewalk enjoying a midmorning snack. We even befriended a dog in the process!
We spent our time in Tafí del Valle browsing the shops on the main thoroughfare, however, you could opt to visit La Banda Jesuit Museum instead.
This former Jesuit Estancia is a National Historic Monument and it has been turned into a museum to preserve its architectural and cultural heritage of the area.
It houses artifacts belonging to the Tafí and Santa María cultures, paintings from the 18th century, as well as furniture and other Jesuit objects.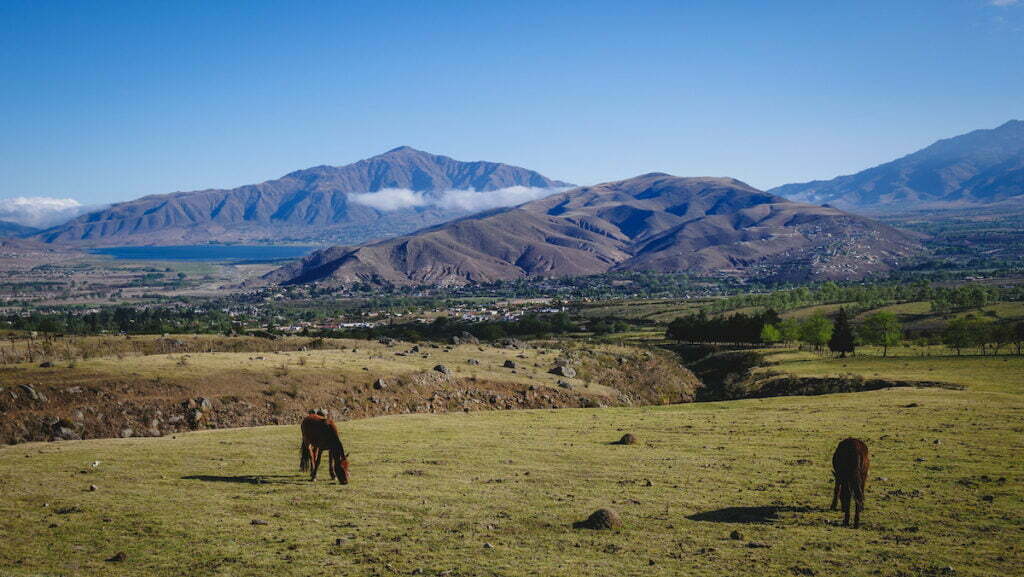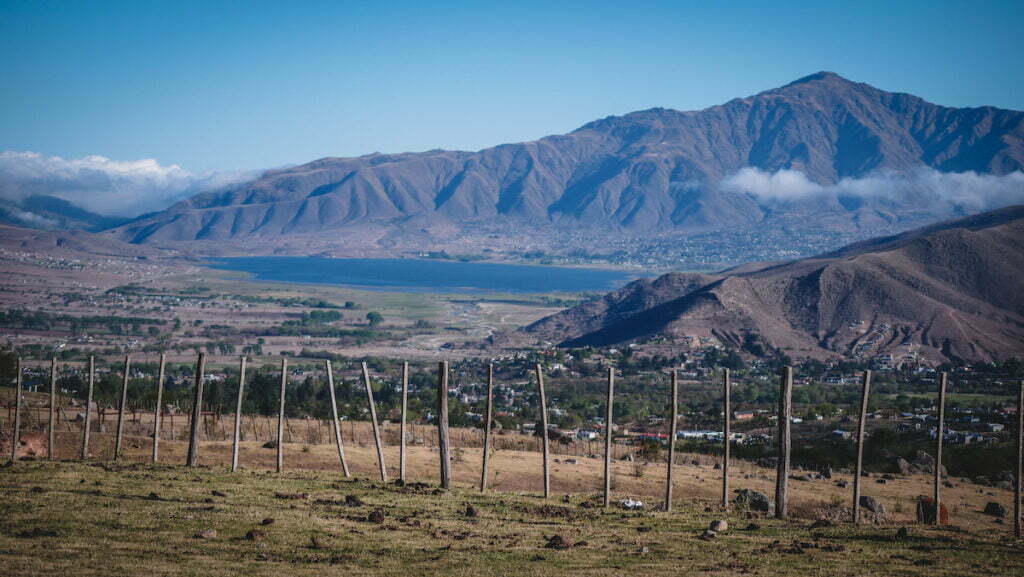 Mirador El Infiernillo
Mirador el Infiernillo translates to the 'lookout to hell'.
A bit of a dramatic name, but it is located at 3,042 metres above sea level, so maybe whoever named this place wasn't feeling their best – hello, altitude sickness!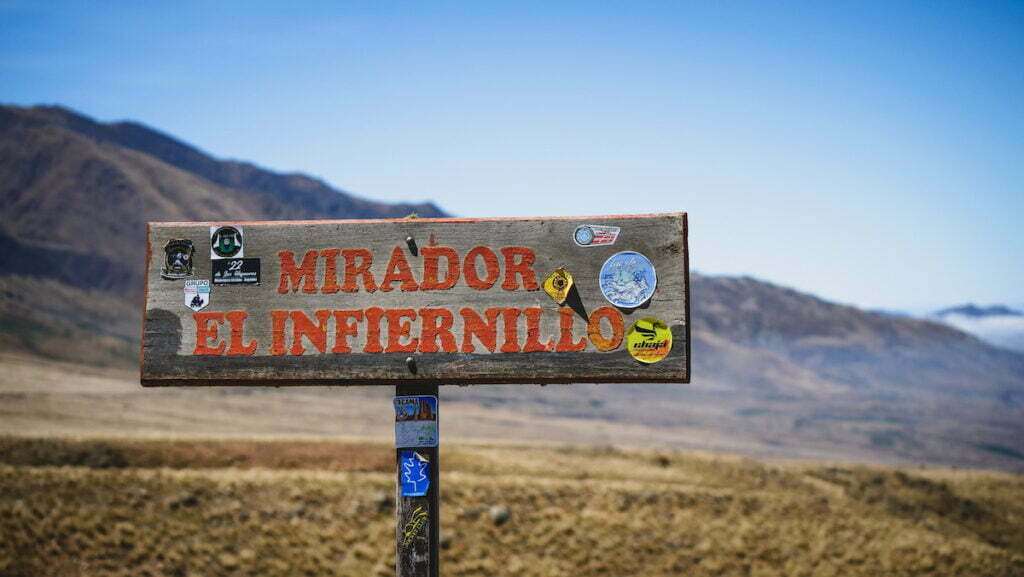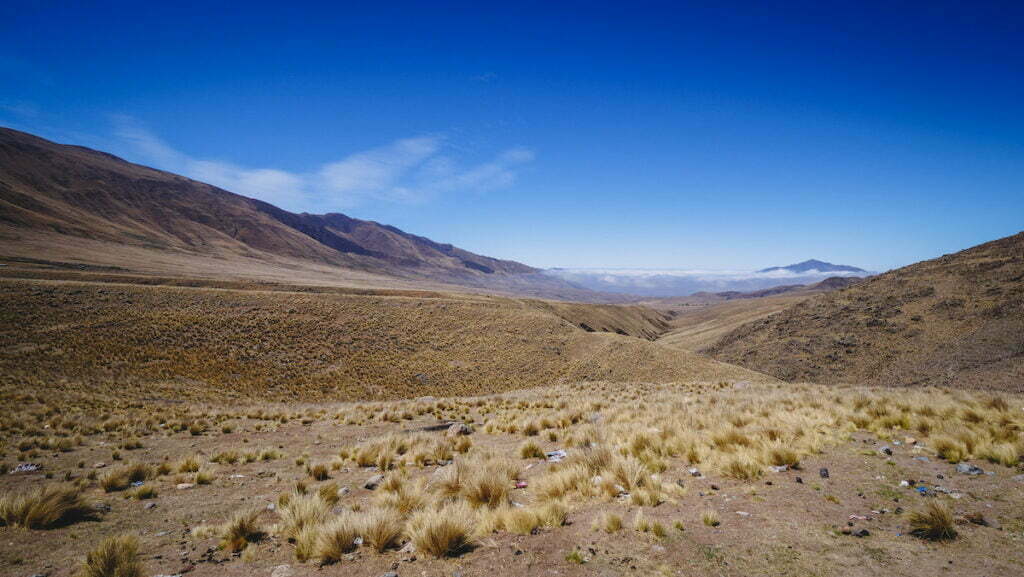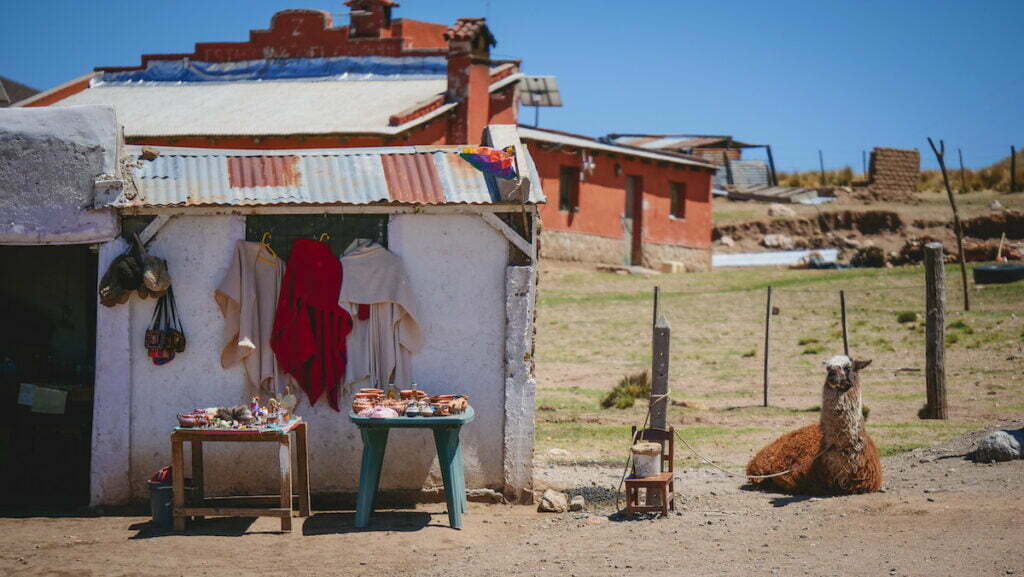 Mirador el Infiernillo is the highest traversable pass in the province of Tucumán, so we stopped to take photos.
There's a small roadside ranch on the side of the road where there may or may not be someone selling handicrafts that day (no set schedules around these parts!), and also urging you to take a photo with a llama.
Grandfather Cactus
The grandfather cactus is an 800-year-old cactus that sits in Cuesta De Los Cardones along Provincial Route 307.
Apparently, this type of cactus – known as a cardón in Spanish – only grows between 1-1.5 centimetres per year.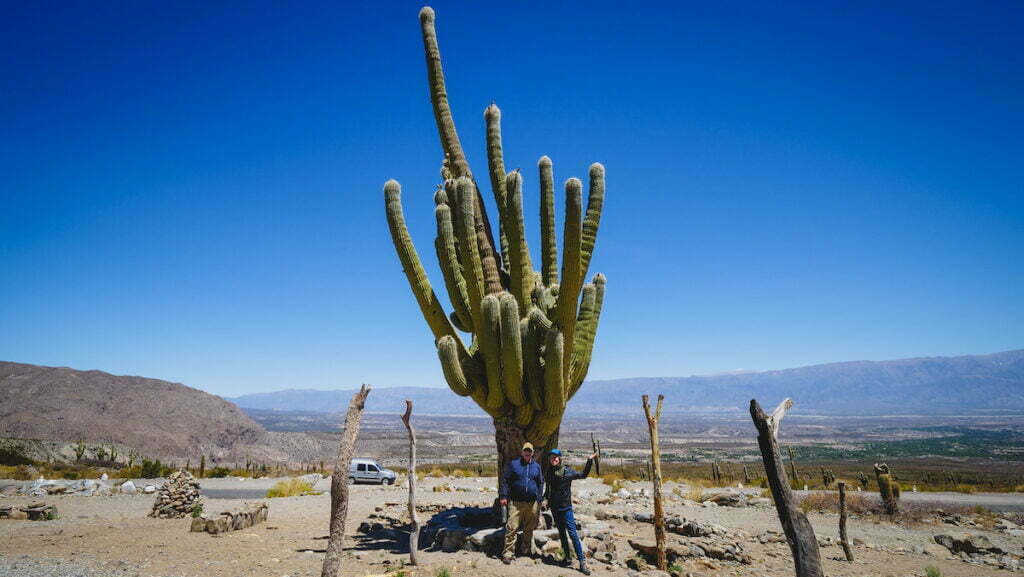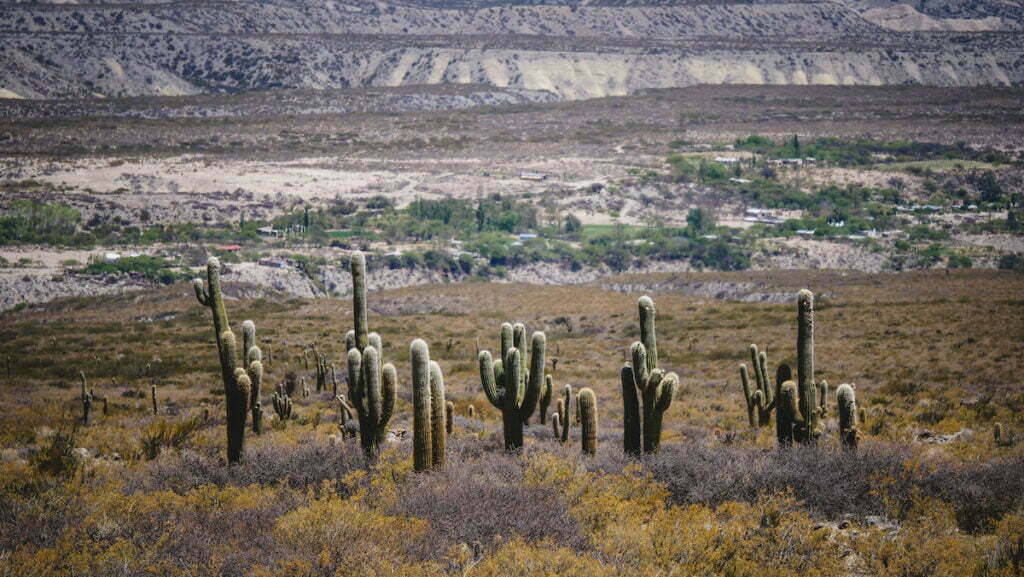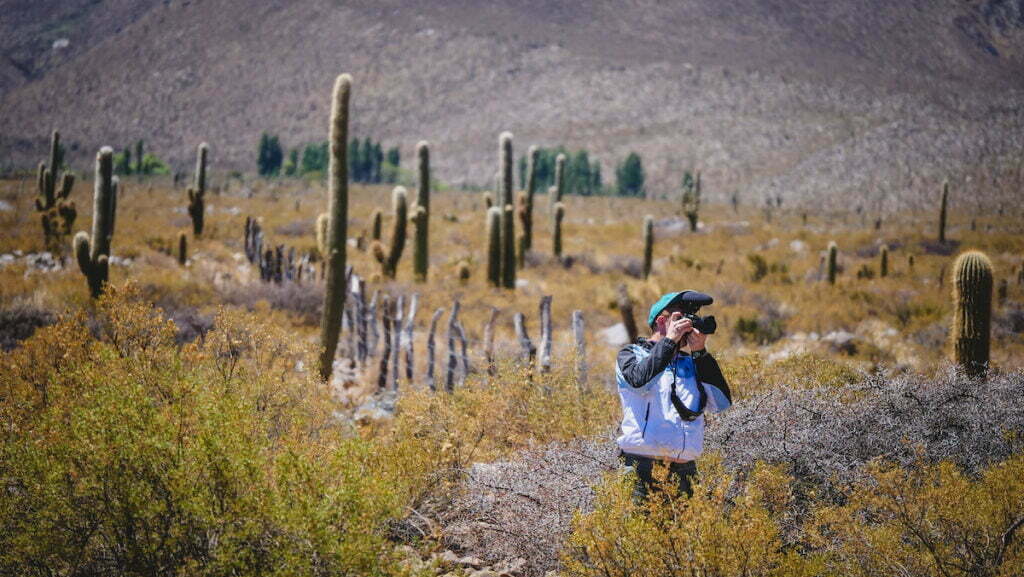 This one stands over 8 metres tall, so it's considered the grandfather of all the other cacti in the area.
The landscape is otherworldly – dry, arid and dotted with cardones as far as the eye can see.
Amaicha del Valle
The town of Amaicha del Valle marked our lunch stop of the day.
We ate at a restaurant called Warmy Sonkoy, on the side of the road, where we ordered humitas, tamales and empanadas – as you do when you're travelling in northern Argentina!
Their empanada trio was pretty tasty and featured a beef, chicken, and corn mozzarella empanada.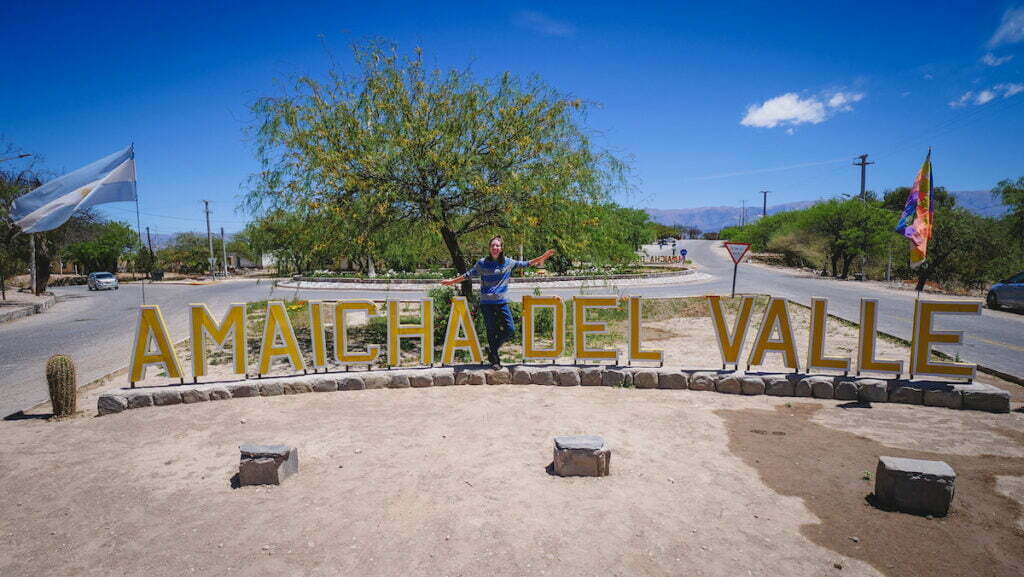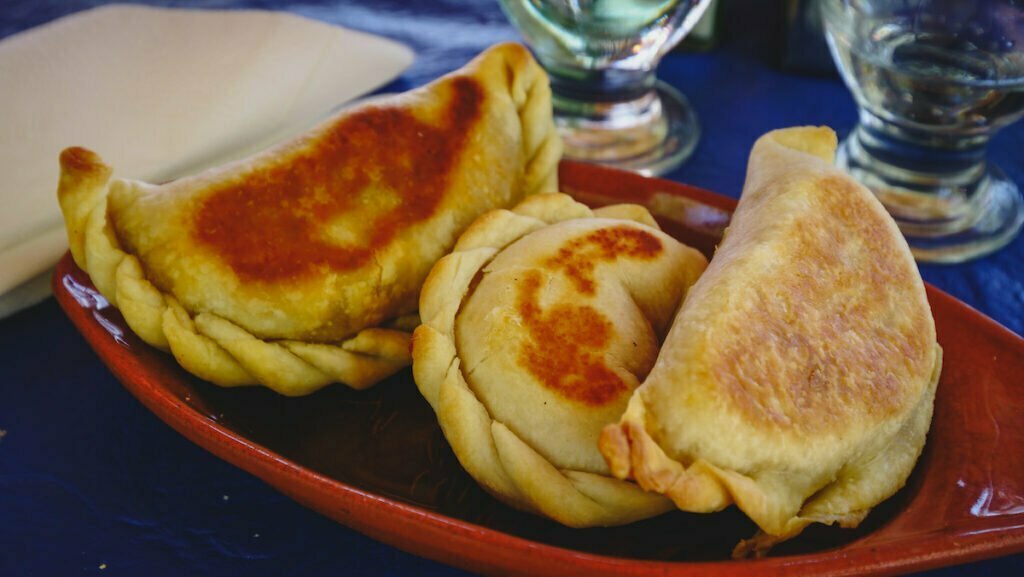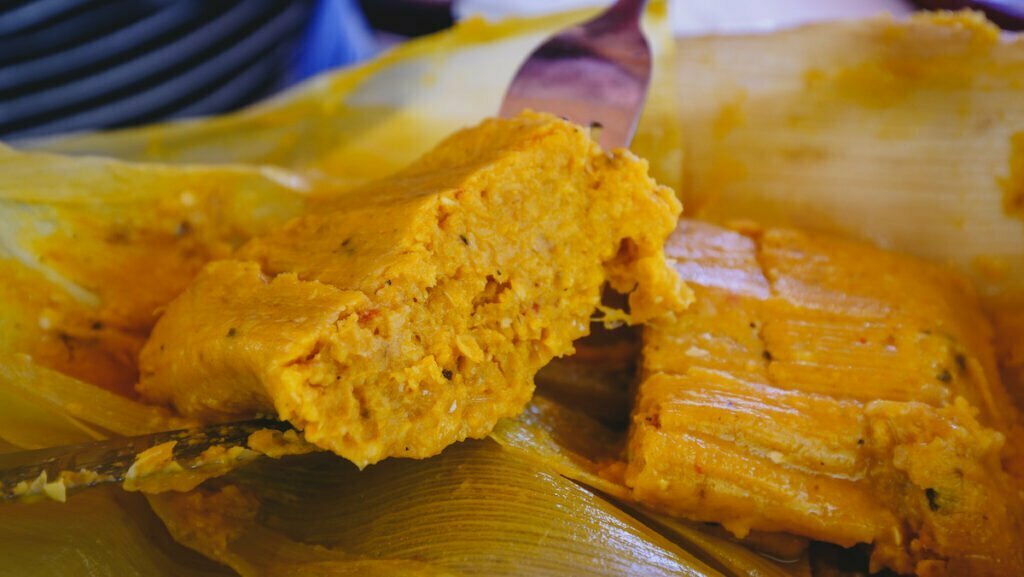 If you have a bit more time in Amaicha del Valle or you happen to be road tripping and are on your own schedule, then make time to visit the Museo Pachamama.
This interpretation centre is the work of indigenous artist Héctor Cruz and it seeks to pay homage to Mother Earth.
Inside, the museum is divided into 4 sections highlighting geology, ethnology, tapestries and paintings.
There's also an outdoor component in the form of a sculpture park featuring stone sculptures of Pachamama, Mother Earth; Inti, the Sun God; and Quilla, the Moon Goddess.
Amaicha del Valle is also home to numerous artisan workshops where you can purchase handicrafts, it boasts a couple of vineyards should you be interested in a wine tasting (Bodega Artesanal Marcos Pastrana, Bodega Artesanal Felix Olivares, and Finca El Chañaral), and it's a sleepy destination if you're looking for a couple of days of rest and relaxation.
Quilmes Ruins
The Sacred City of Quilmes is located in the Calchaquí Valleys and it was once the site of the largest pre-Hispanic settlement in all of Argentina.
Dating back to 850 AD, this site occupied 30 hectares at the foot of Cerro Alto del Rey, and at its height, it was home to around 5,000 people.
The Quilmes were an indigenous tribe that settled in the western sub-Andean valleys of the Province of Tucumán in Northwestern Argentina.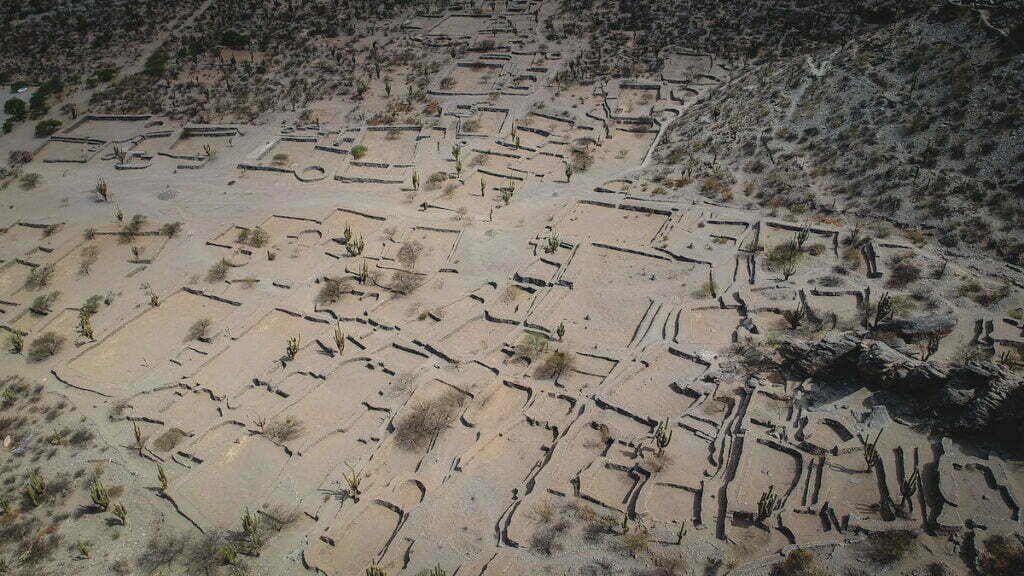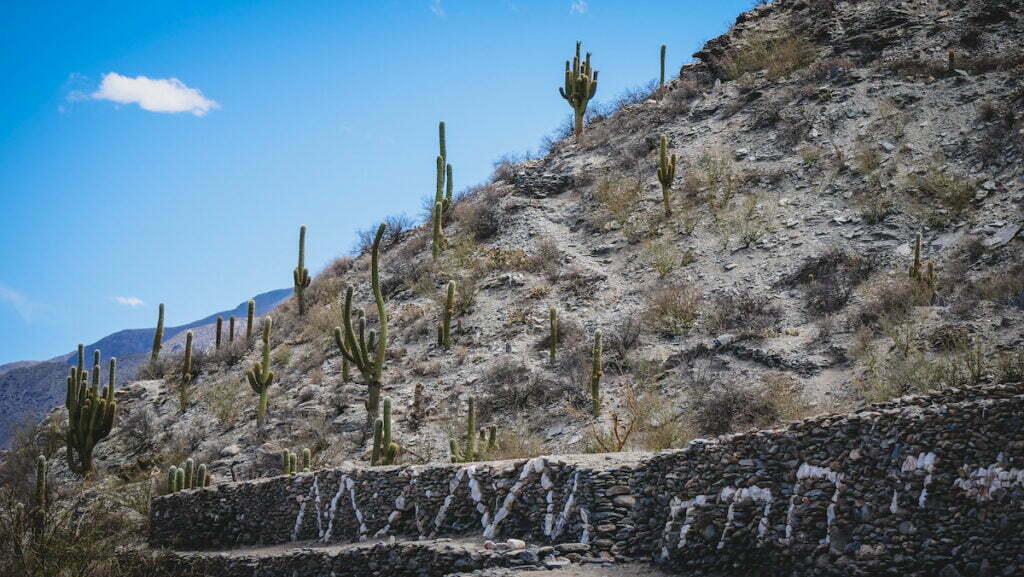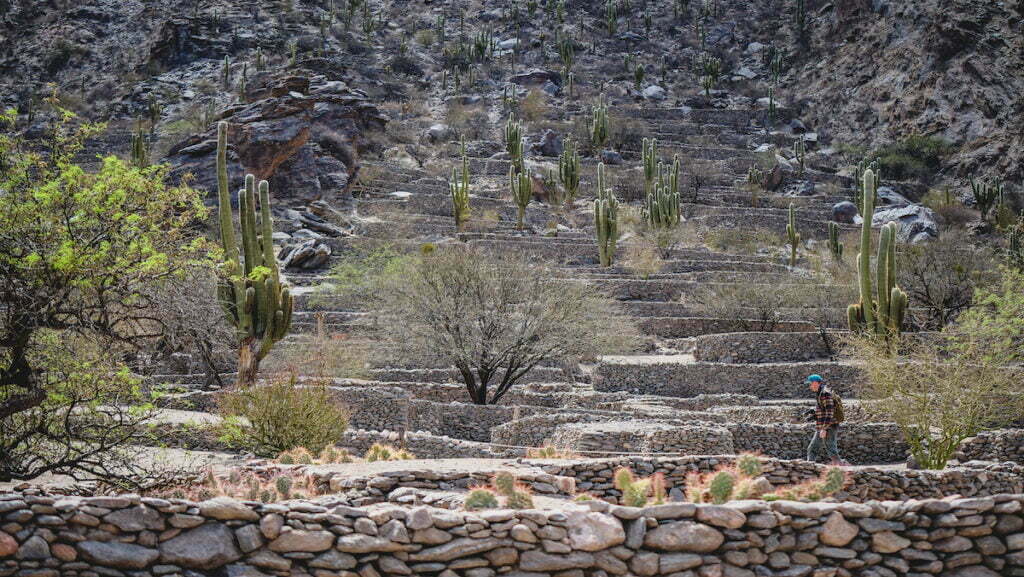 They fiercely resisted the Inca invasions of the 15th century, and later resisted the Spaniards for 130 years before being defeated in 1667.
The Quilmes were then exiled by the Spaniards in a dramatic exodus where the remaining 2,000 survivors were forced to walk 1,200 kilometres across the country to Buenos Aires.
It is estimated that little over 400 Quilmes survived the harrowing journey, and those who did later succumbed to diseases that were unknown to them.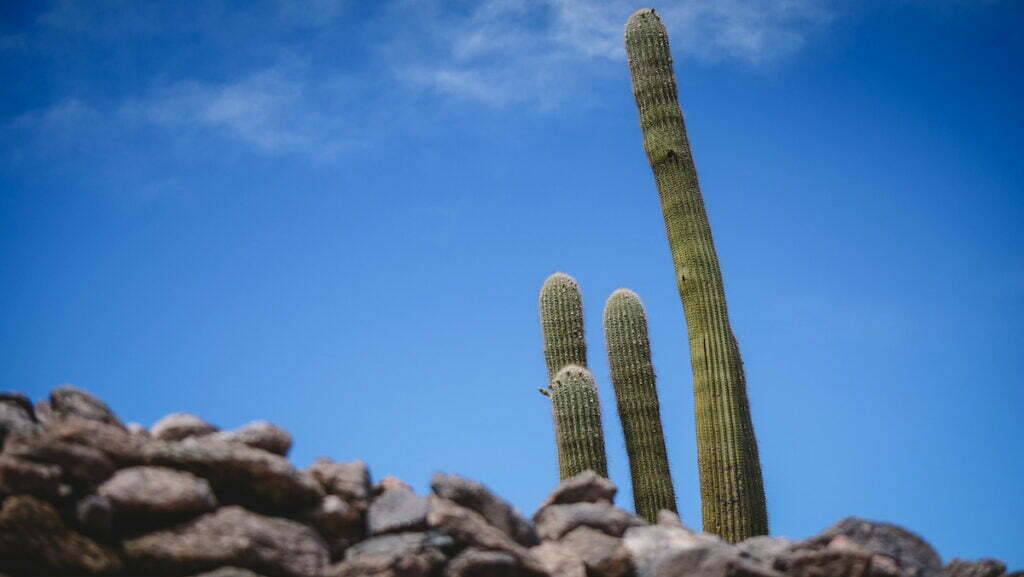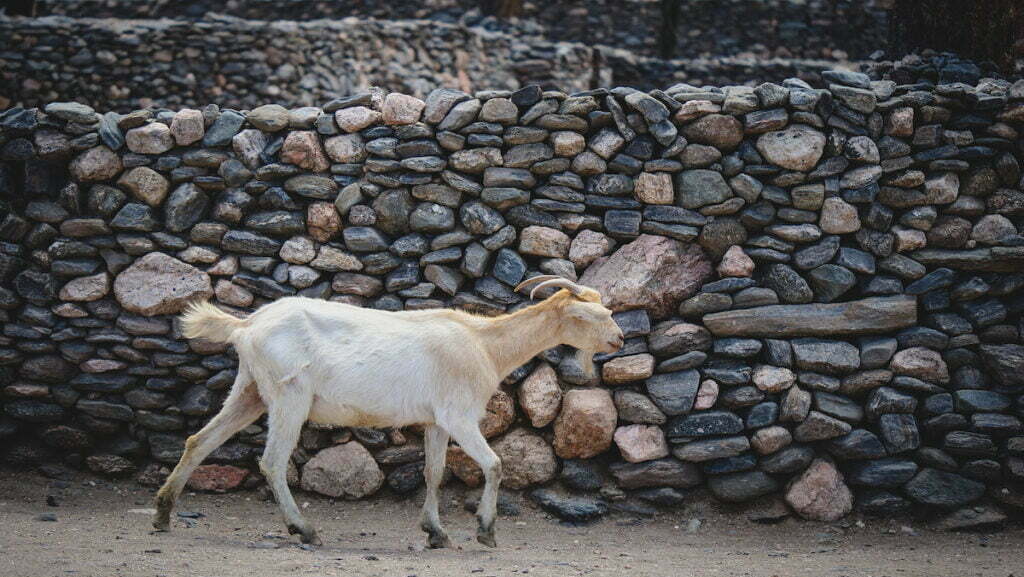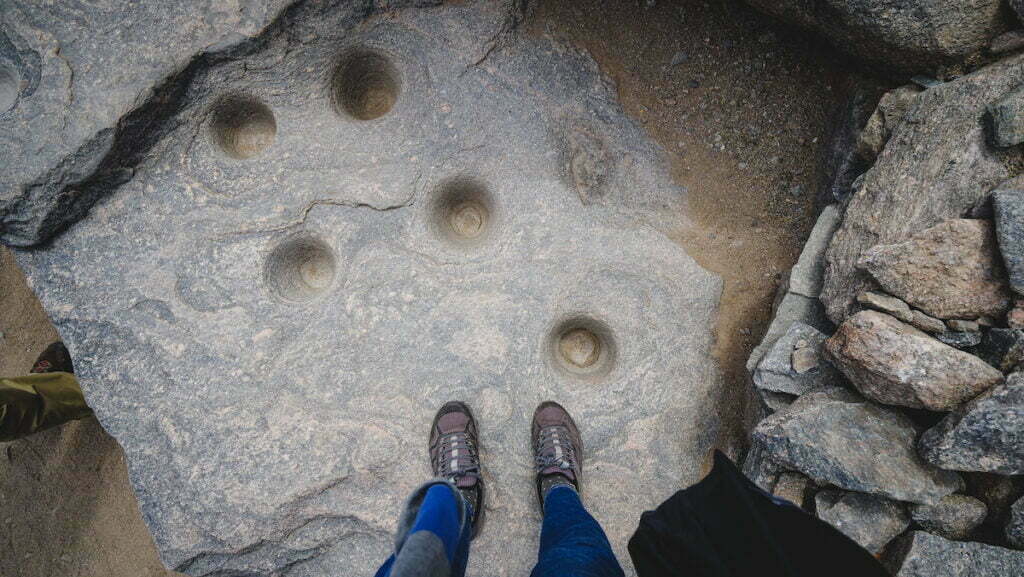 When the Quilmes arrived in what is today the city of Quilmes just 35 kilometres south of Buenos Aires, they found a geography that was completely different from what they had known back in Tucumán.
Here, they were settled along the wetlands on the shores of the Río de la Plata, where their sacred algarrobo tree did not grow and that was their source of food, drink and firewood.
Furthermore, the medicinal herbs they knew in Tucumán did not grow in this foreign terrain, and that made it difficult for them to heal.
By 1810, the Quilmes reserve was abandoned as a result of it having become a ghost town.
Today, there are only a few Quilmes left in Tucumán Province.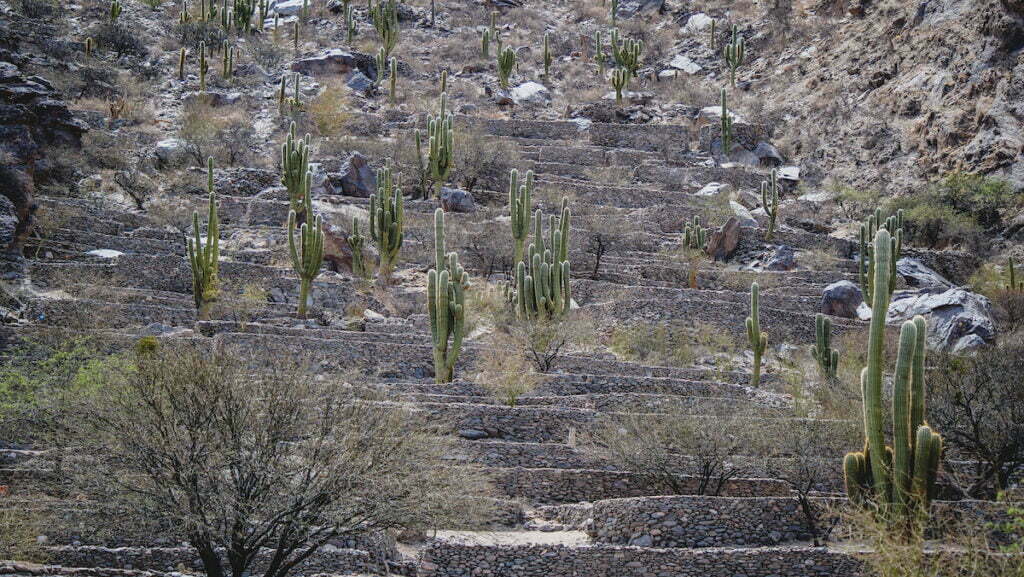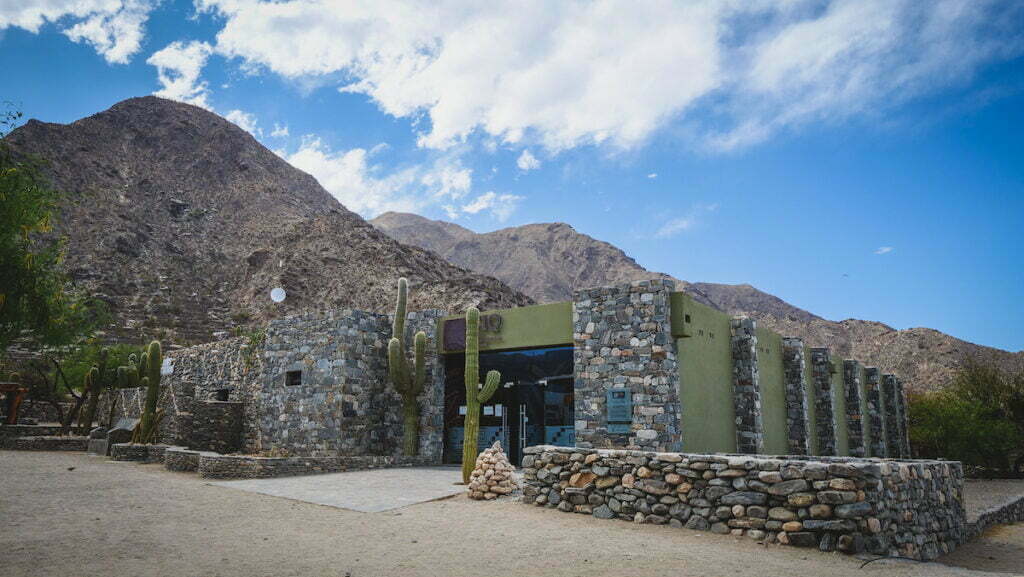 If you want to learn more about the history of the Quilmes it's worth hiring one of the local guides at the archaeological site and touring alongside them. You can also visit the museum Centro de Interpretación en la Ciudad Sagrada de Los Quilmes.
Back to San Miguel de Tucumán
After visiting the Ruins of Quilmes we began the drive back to San Miguel de Tucumán, a 3 hour and 15 minute journey.
We drove along a small stretch of Ruta Nacional 40 – the iconic highway that crosses the length of Argentina from north to south – and then back along Provincial Route 307, which was the same way we had come.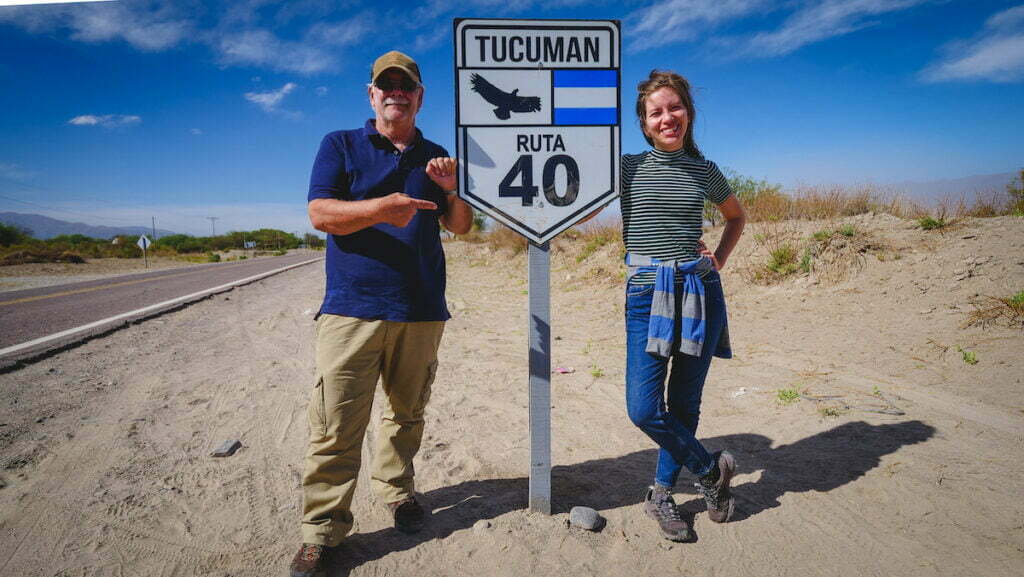 The drive back honestly didn't feel that long. We got to enjoy the ever-changing landscapes, plus we also dozed off a bit, and before we knew it we were back in the city.
That evening we enjoyed a nice stroll along Plaza Independencia, the central square which is flanked by ornate colonial buildings, before going out to dinner.
If you can spare half a day to explore San Miguel de Tucumán in between the various day trips the province has to offer, it's really worth doing so. The historic centre is quite beautiful!